Samsung's 12-inch 4K prototype tablet spotted
If you think 2K displays are cool, think again, as a Samsung prototype tablet with a 12-inch 4K/UHD display has been spotted at an event in France.
We also have the picture of the tablet and it's unmistakably Samsung with the hardware home button coupled with the capacitive buttons. There's also the Samsung logo on top. The tablet is a reference design for future hardware, which will pack in such high resolution displays. The prototype Samsung tablet was powered by the Snapdragon 801 chipset.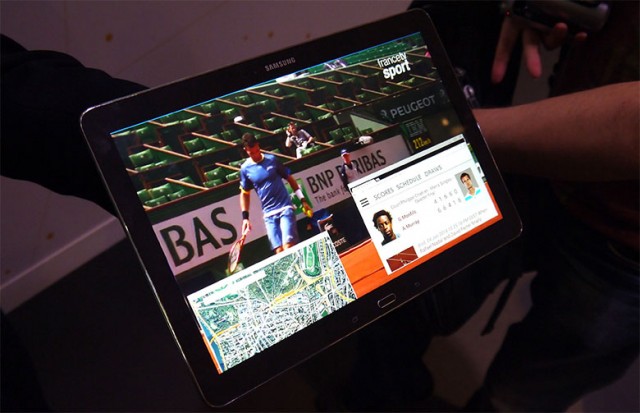 While 2K/QHD displays are a usual thing now on high-end tablets, it is only now that we are finally witnessing the dawn of 2K/QHD displays on smartphones with the likes of a LG G3. Now, the next big thing is surely going to be 4K/UHD displays on tablets and smartphones. While smartphones with 4K displays aren't going to become reality anytime soon, tablets with such displays are on the horizon.
According to reports, we can expect 4K tablets to become a reality by the end of the year. Don't expect only 12-inch 4K tablets, as there are also 10.1 panels in the works. We would surely like to check out devices with such pixel dense displays. What about you?