Samsung announces the Galaxy S II in Pink
Samsung has revealed a new colour for the Samsung Galaxy S II. Earlier a white version was launched which is shipping in Europe and now a Pink version has been announced by the Korean giant.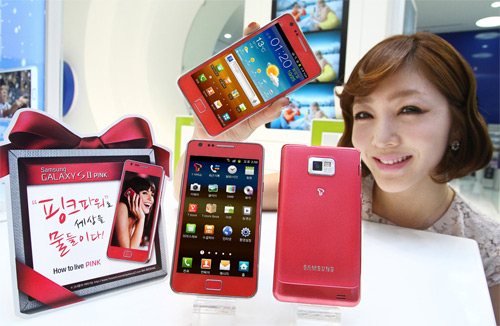 Off-course, the new colour is targeted at female smartphone users and Samsung hopes the new colour to be a hit among the fairer sex. The Pink Galaxy S II will be the third addition to the already existing colour options including white and black.
The handset will be launched firstly in Korea and should probably reach other countries as well.
Already more than 4 million Galaxy S IIs have been sold since its launch, so you think the new pink addition can take those numbers any higher?