Given the rich feel of the Galaxy Note 3, Samsung seems to have taken a shine for faux leather and stitch finish for its devices as we just spotted a battery pack with the finish.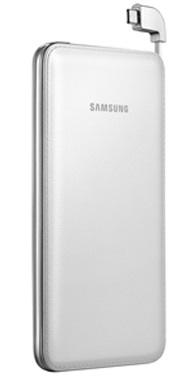 Samsung has listed its own branded external battery pack with model number EB-PG900B on the online Samsung eStore in India. Surprisingly, it has a faux leather and stitch finish, which makes it look more like a device than just a battery pack. The battery has an amazing 6000 mAh capacity which should be sufficient to fully charge most of the Samsung handset twice on a single charge.
Besides the faux leather and stitch finish, the battery pack has a retracting microUSB cable and a LED indicator to display the status. The battery pack is available for purchase for Rs. 3599. We can expect Samsung to add a designer touch to more of its accessories very soon.