The Samsung Galaxy A5 (2016) was launched in India last month. Samsung also launched the Galaxy A7 (2016) with the Galaxy A5. With the Galaxy A5 (2016), Samsung has brought in a fresh design as compared to 2015's A5. Is this new Galaxy worth spending your money on? We find out with this Samsung Galaxy A5 (2016) review.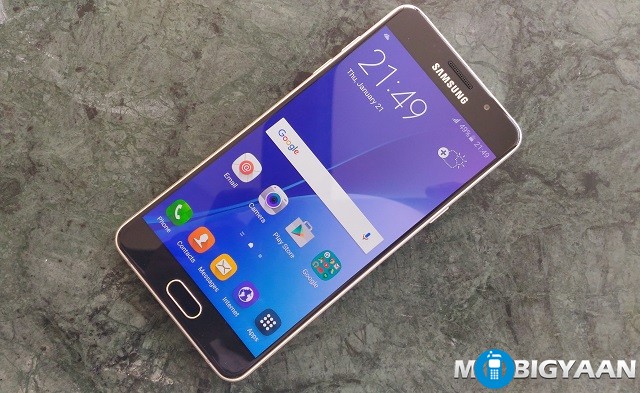 In box contents
Samsung Galaxy A5 (2016)
Fast Charger
USB Cable
SIM Tray Ejector
Earphones
Quick Start Guide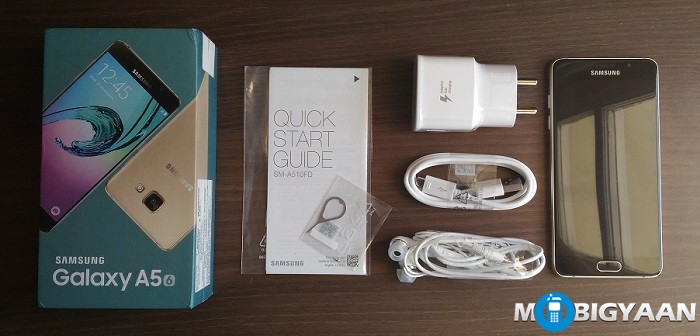 Samsung Galaxy A5 (2016) Specifications:
CPU: 1.6 GHz Exynos 7580 octa-core processor
RAM: 2 GB
GPU: Mali-T720
Operating System: Android 5.1.1 Lollipop
Display: 5.2-inch Full-HD (1920 x 1080 pixels) Super AMOLED display
Rear Camera: 13 MP auto-focus with LED flash and OIS
Front Camera: 5 MP
Internal Storage: 16 GB
External Storage: Expandable up to 128 GB via microSD card
Connectivity: 2G, 3G, 4G LTE, microUSB 2.0, GPS, NFC, Bluetooth 4.1, Wi-Fi 802.11 a/b/g/n
SIM: Dual SIM (Nano + Nano)
Other: Fingerprint Scanner
Battery: 2900 mAh non-removable
Colors: White, Black, Gold
Weight: 153 grams
Dimensions: 144.8 x 71.0 x 7.3 mm
Design
As opposed to the A5 of 2015, the A5 (2016) comes with a new design. Although the design is different than that of last year's model, it looks similar to the Samsung Galaxy S6. The phone is pretty slim and comfortable to hold with one hand. The front and back of the phone is covered with Gorilla Glass and has a metallic frame at the sides.
We have received the Gold colored variant for the review. Let's take a look at the design of the Samsung Galaxy A5 (2016).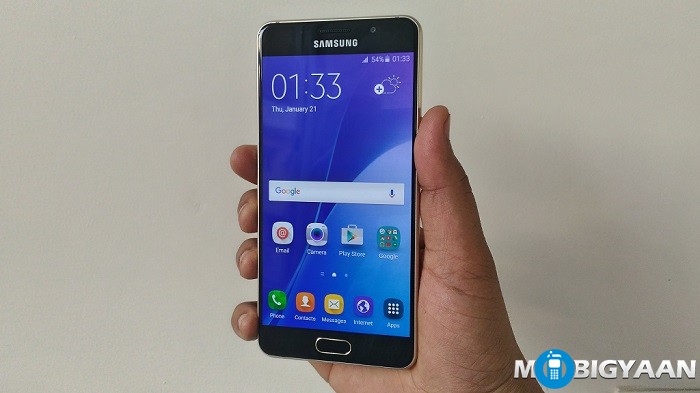 At the front of the A5 (2016) is the 5 MP secondary camera along with ambient and proximity sensor. It boasts off a 5.2-inch Super AMOLED display with Gorilla Glass for extra protection.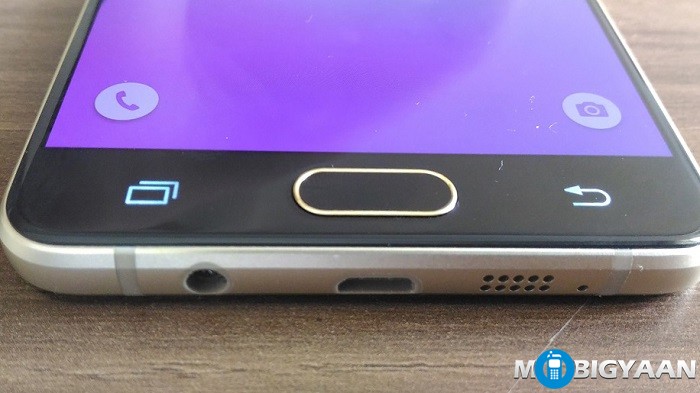 As with Samsung, the good old back-lit keys are present. Also present is the Fingerprint Scanner on the home button.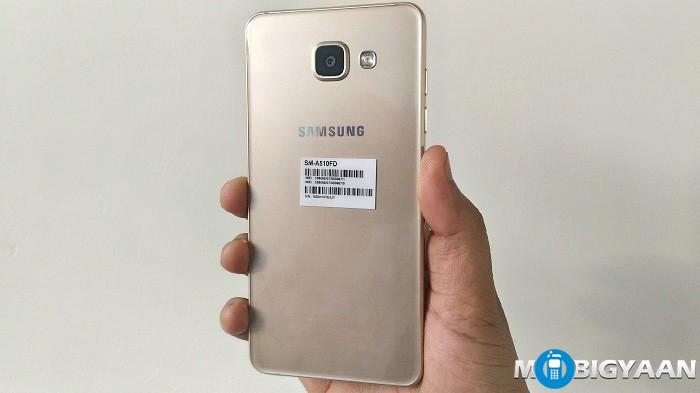 At the back is the 13 MP primary camera along with LED flash. You can stop worrying about the back of this phone getting scratches as it is covered with Gorilla Glass. It packs a 2900 mAh battery which is non-removable.

At the left side of the A5 is the volume rocker whereas the power button is located on the right side. Below the power button is the SIM card and microSD card slot. As mentioned earlier, the sides of the A5 consist of metallic frame and has rounded edge design.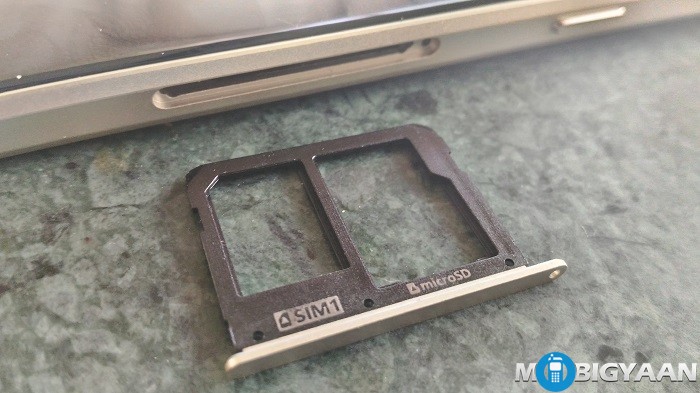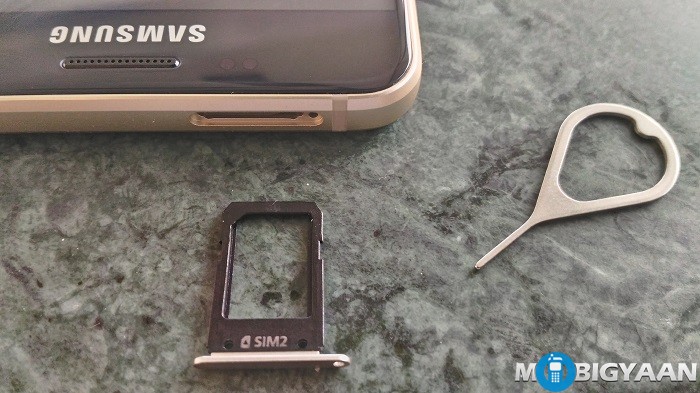 The slot on right side of the phone lets you insert a Nano SIM and a microSD card through the SIM tray whereas the SIM card slot for the second SIM card is located at the top of the phone.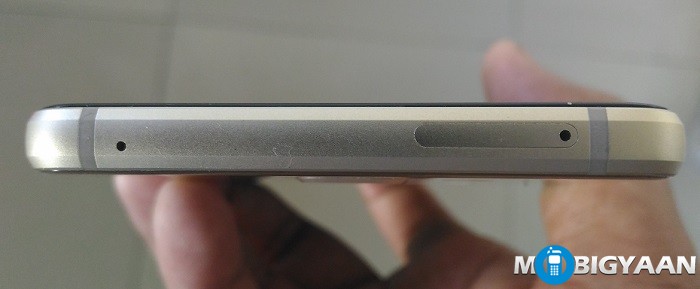 On top of the A5 is the second SIM card slot as we showed you before. There's also a mic which becomes useful for noise cancellation and records much clearer audio during video recording.

The bottom of the phone houses a micro USB port along with 3.5 mm audio jack, speaker and a mic.
Display
The Samsung Galaxy A5 (2016) boasts off a 5.2-inch Full-HD Super AMOLED screen which has a resolution of 1920 x 1080 pixels along with a pixel density of 423 ppi.
Colors looked good on the AMOLED screen and the viewing angles were also good. Not much complaints about the display when it came to watching videos, playing games or reading text either.
Under full brightness, the sunlight visibility of the screen was good. You can also change the font style to your liking. There's also a Screen mode which lets you customize the screen colors. You can access both these options by going into Settings>Display.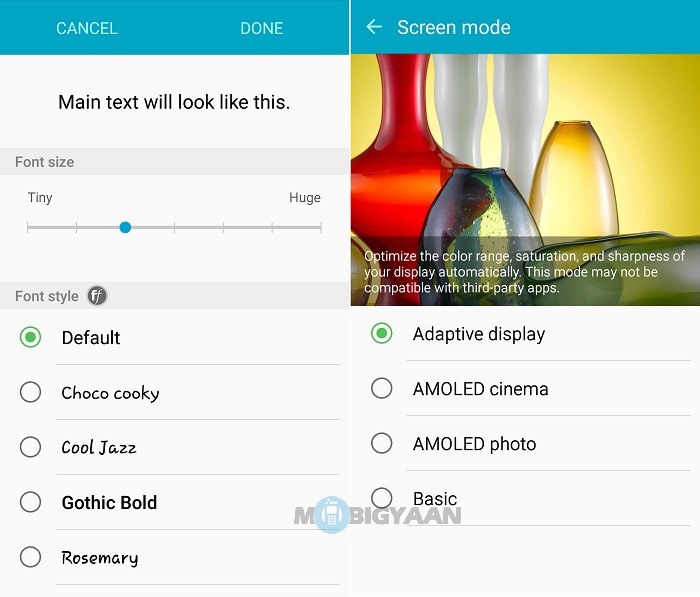 Fingerprint Scanner
The Galaxy A5 comes with a fingerprint scanner located on the home button. It becomes easier to unlock the phone with fingerprint scanner as its being provided on the home button.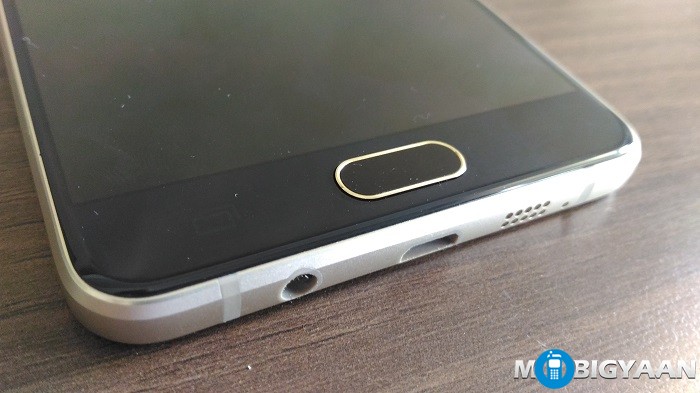 We are not much impressed with fingerprint scanner as many times it happened that the scanner didn't recognize the fingerprint at all which left us with having to use the backup password in order to be able to unlock the phone.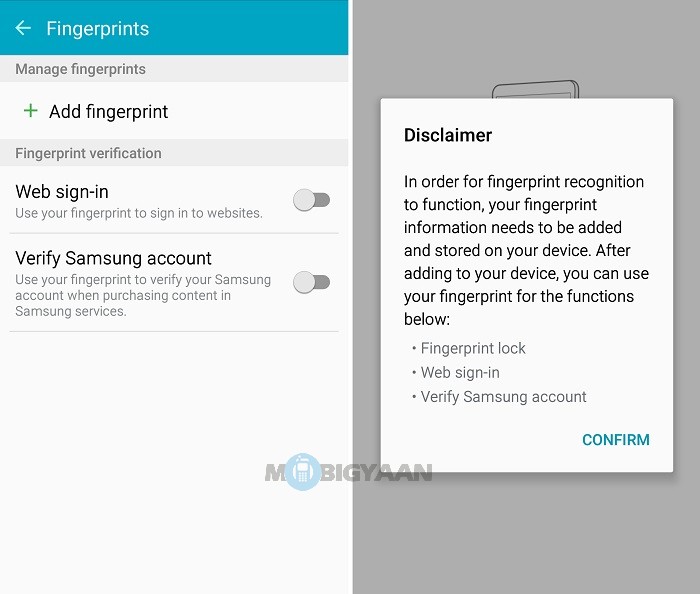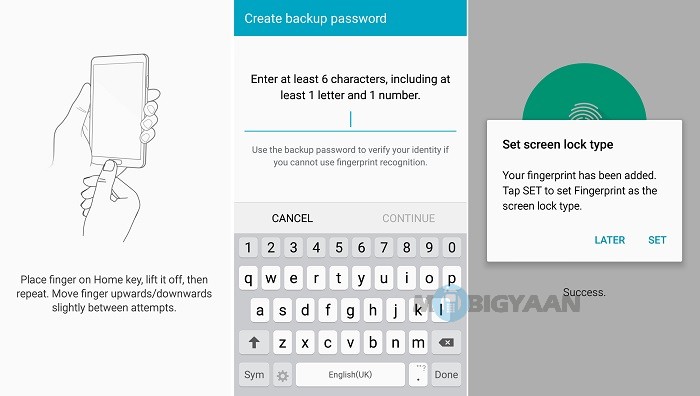 In order to be able to unlock the Galaxy A5 (2016) with your fingerprint, you need to add a fingerprint by going to Settings > Lock screen and security > Fingerprints. Also add a backup password so that if the fingerprint scanner is unable to read your fingerprint, you can still unlock your phone with the backup password.
Performance
The Samsung Galaxy A5 (2016) is powered by a 1.6 GHz Exynos 7580 octa-core processor which is backed by 2 GB RAM. It has Mali-T720 GPU inside. There's another variant which is powered by Snapdragon 615 SoC which is accompanied by Adreno 405 GPU. However, Indians will have to make do with the Exynos variant as the Snapdragon variant is not available for purchase in our region.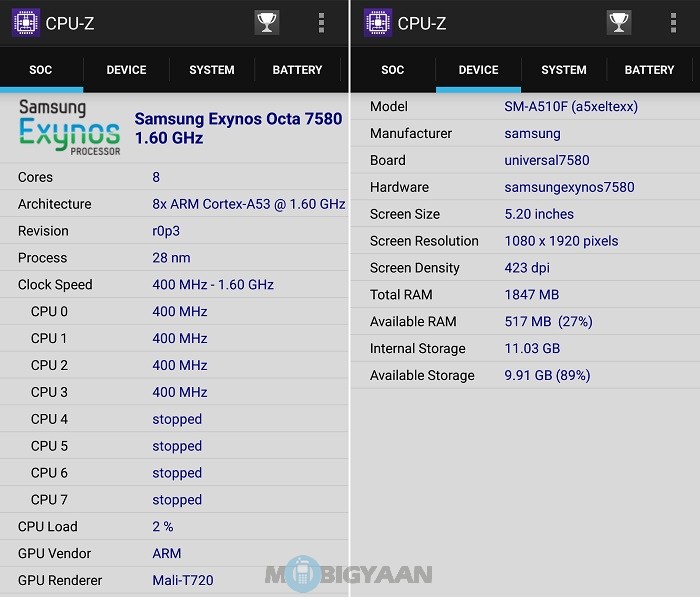 We didn't face much issues while switching between apps to do multi-tasking, but there were many times when the A5 literally stuttered and was stuck. Sometimes the navigation buttons went non-responsive, sometimes the phone stuttered while navigating through the menu. This seems more of a software issue, TouchWiz after all.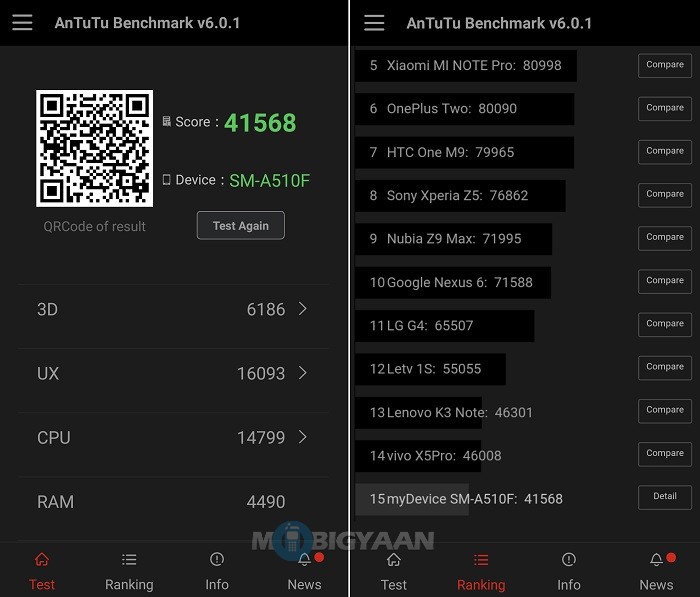 The Galaxy A5 scored 41,568 points our AnTuTu benchmark test. This is a little more than the OnePlus X which scored 39,352.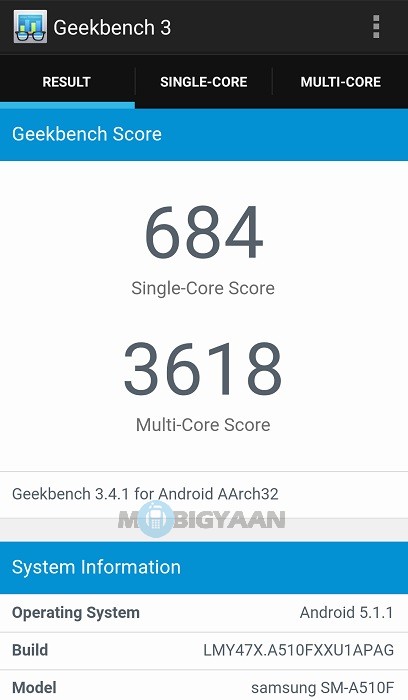 Talking about the Geekbench 3 benchmark test, the phone scored 684 points in single-core test and 3618 points in multi-core test.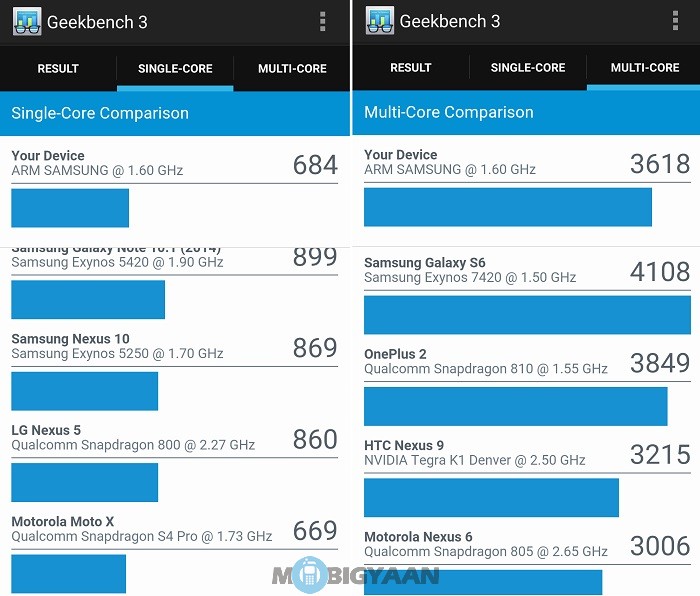 Going by the score board, the Galaxy A5 scored even lesser than the Nexus 5 in single-core test. However, it did make up for it in the multi-core test where it got the third spot in the rankings. Here are the full stats of Geekbench 3 benchmark test of the Galaxy A5 (2016).
All the apps we tested on this phone ran fine. However, I still think that 2 GB of RAM isn't enough these days, especially if you are dealing with TouchWiz. We didn't face any lags while switching through different apps, but as said earlier, this phone often stuttered and did not respond. We also played games like N.O.V.A. 3: Freedom Edition, Asphalt 8 and Traffic Rider. However, NFS No Limits kept stopping so we were not able to test it on the A5.
Games we tested on Samsung Galaxy A5 (2016)
N.O.V.A. 3: Freedom Edition
Traffic Rider
Asphalt 8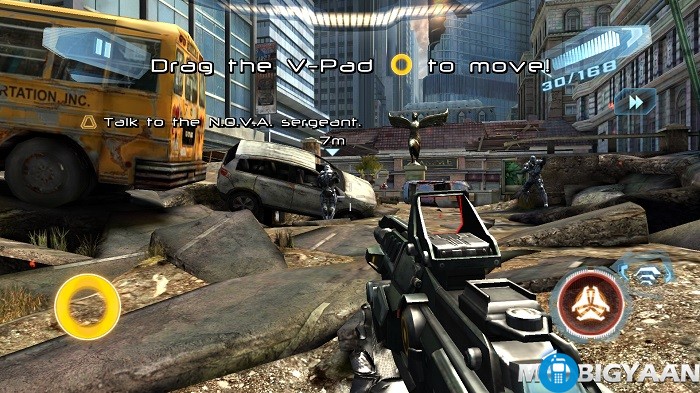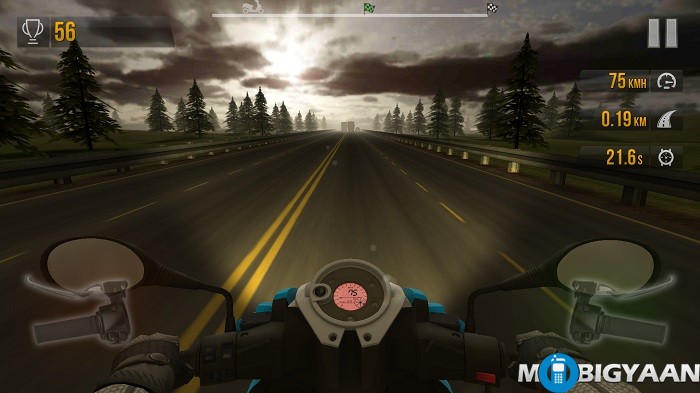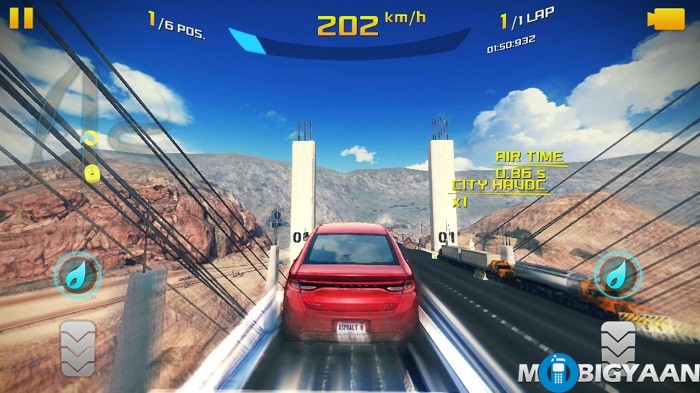 The graphics rendered were good and acceptable. The phone did not lag while playing games. However, if you are into playing games like N.O.V.A. 3, you might wish for a bigger screen. But that's more of a personal choice. The Galaxy A5 also did not exceed the 38 degree celsius mark after we played these games back to back for an hour, which is good.
Software
The Samsung Galaxy A5 (2016) runs on Android 5.1.1 Lollipop out of the box. It also carries Android's January security patch.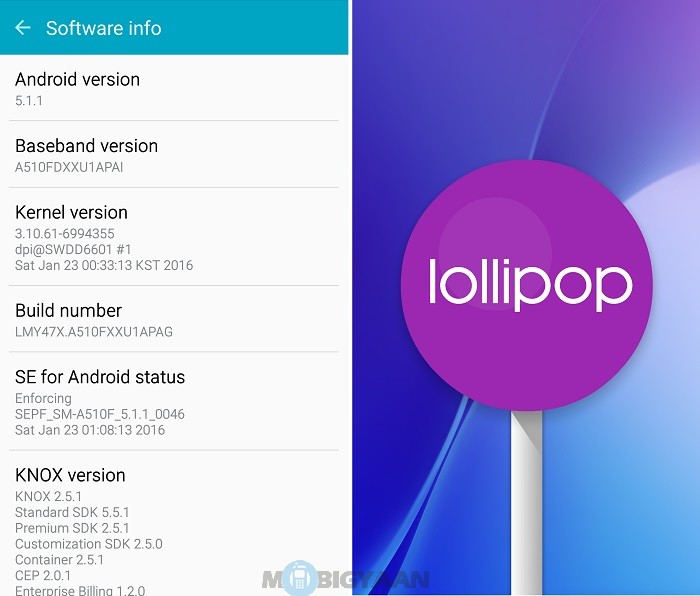 Samsung users will feel right at home as it has TouchWiz UI. As it is with the TouchWiz, the phone stuttered many times as we mentioned before in this review. Also, it's 2016 and Samsung shipped this device with Lollipop instead of Android Marshmallow. Even the developer preview of the Android N is available now. OEMs are equally responsible for the slow adoption rate of Android Marshmallow if not more.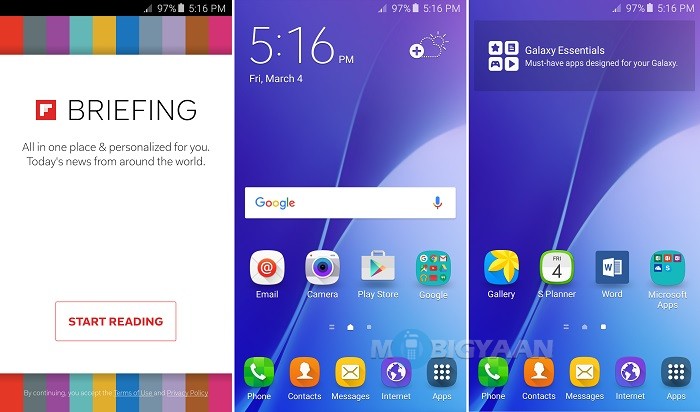 Apps (bloatware?) like Flipboard, MS Word, MS Excel, MS Powerpoint, MS OneNote, MS OneDrive, Skype, Opera Max and Mix Radio also came installed with the Galaxy A5 (2016). You also get 100 GB of OneDrive storage.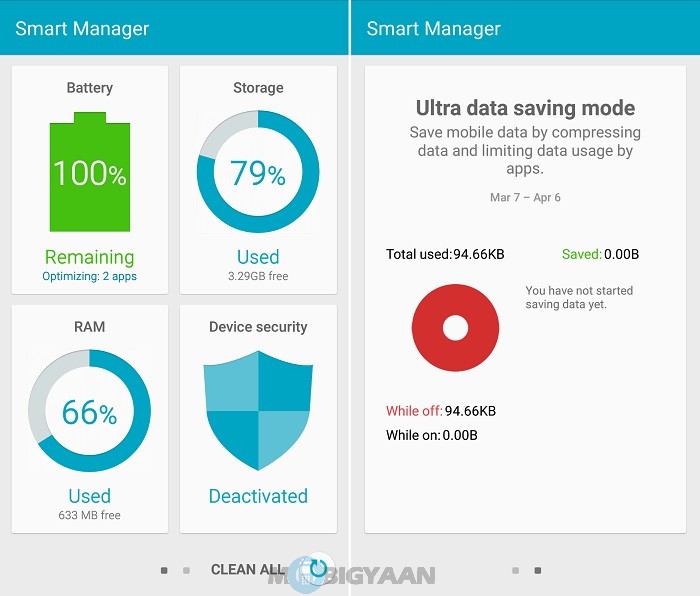 Smart Manager is a place from where you can have quick access to RAM, Battery and Storage status along with device security provided by Samsung KNOX. You can also access the ultra data saving mode from here. By using the Clean All option, you can optimize the phone in one go.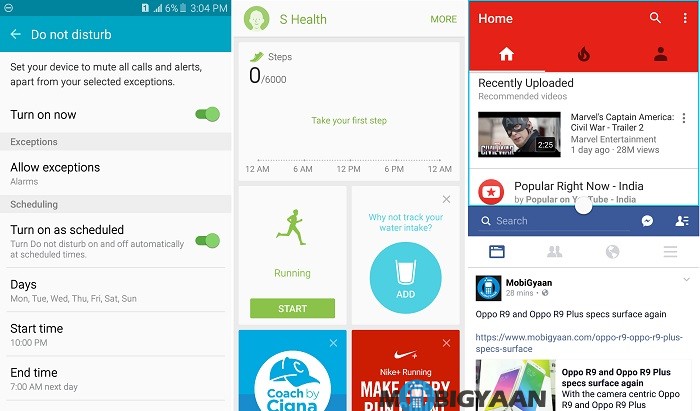 This phone also comes with S Health, S Voice and Multi-Window as you would expect from a Samsung's smartphone. You can use the Do Not Disturb feature to decide when to mute all calls and alerts with some custom exceptions set by you. Using multi-window the feature you can split the screen and use two apps at the same time. For instance, you can watch a video on YouTube and at the same write an email.
Camera
The Samsung Galaxy A5 (2016) comes with a 13 MP rear camera and a 5 MP front camera.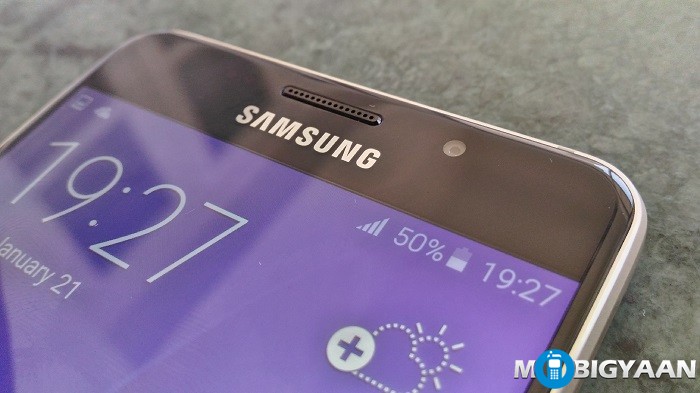 The 5 MP front camera will suffice most of you who just want to take selfies and upload it on social media. Like many other phones, there's a beauty option in this phone as well with which you can change your look by adjusting the slider. The front camera can capture images at a resolution of 2576 x 1932 and can record videos in 1080p resolution.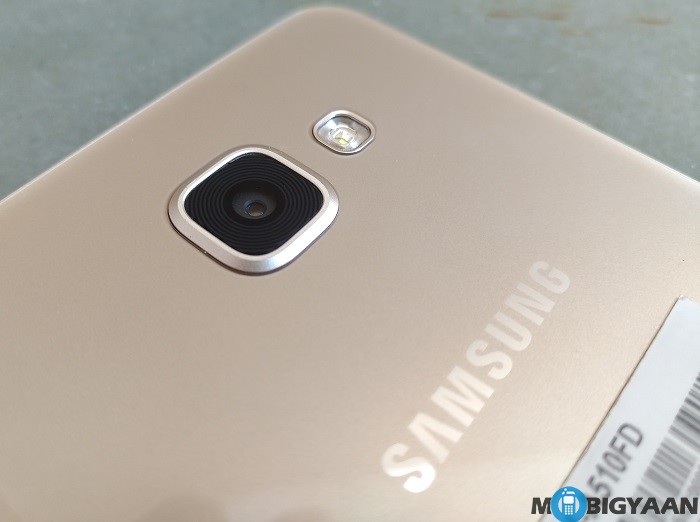 The 13 MP rear camera was good, not great. It can capture images at a resolution of 4128 x 3096 pixels and can record videos in 1080p resolution.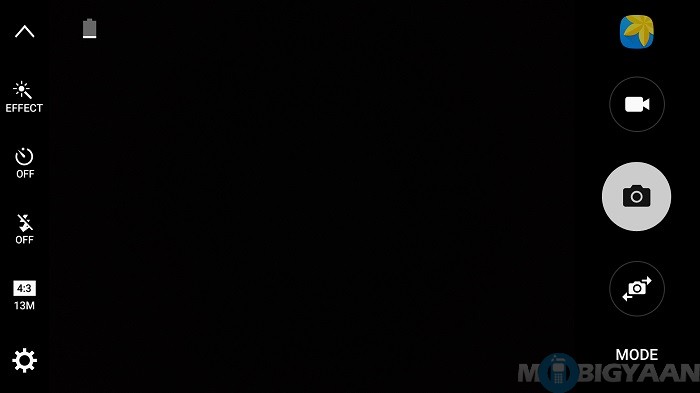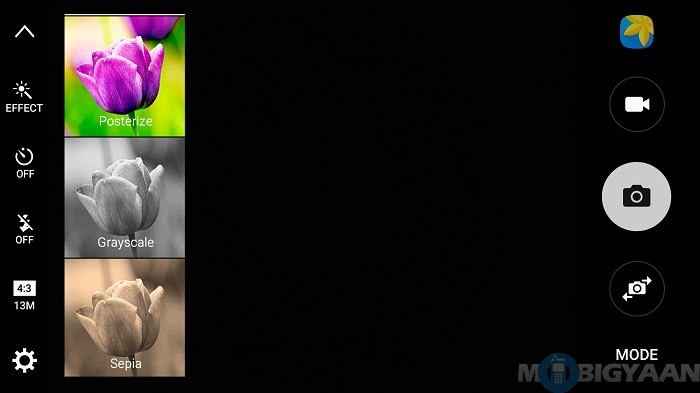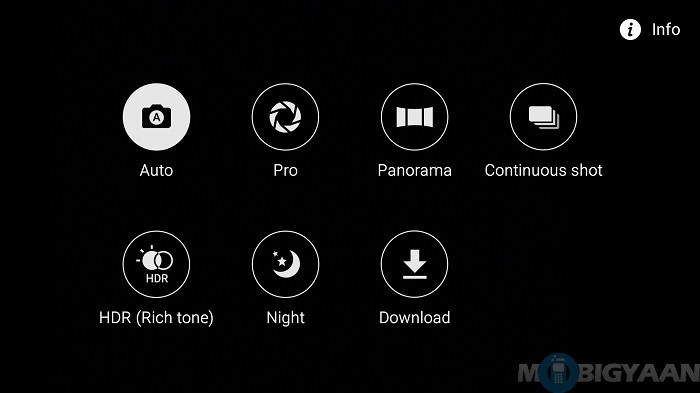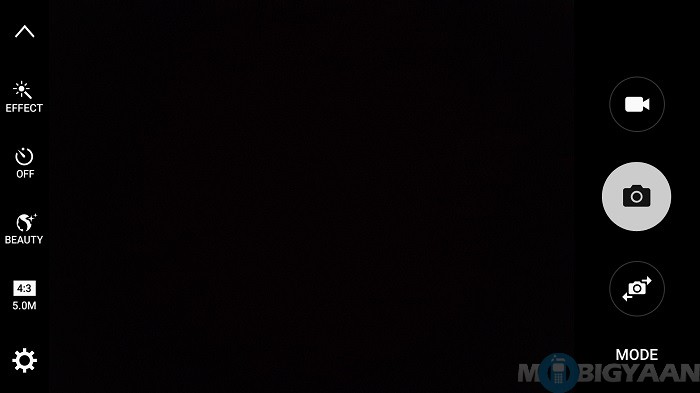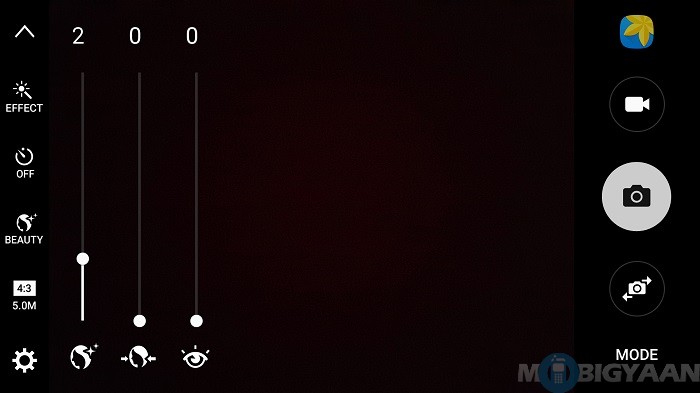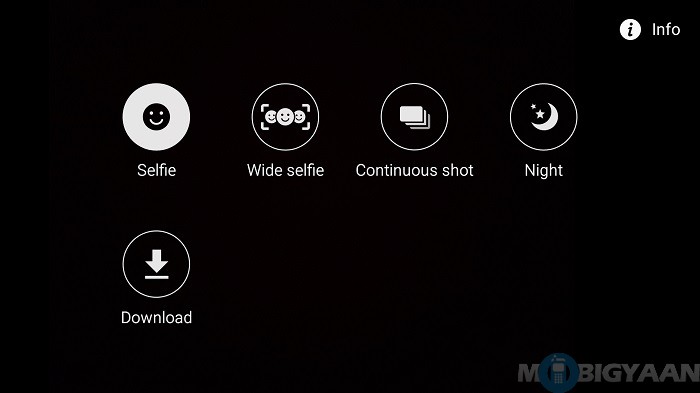 This was the UI of both the rear and front camera. Now let's take a look at some of the photos taken from the Galaxy A5 (2016).
Here are some of the daylight shots taken from the Galaxy A5 (2016).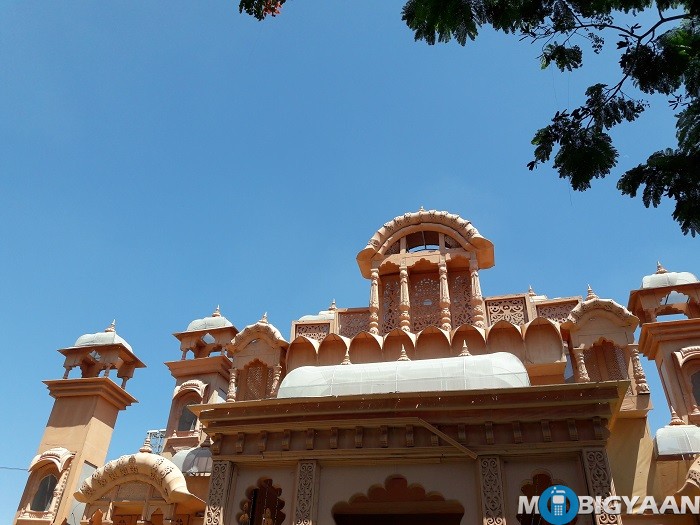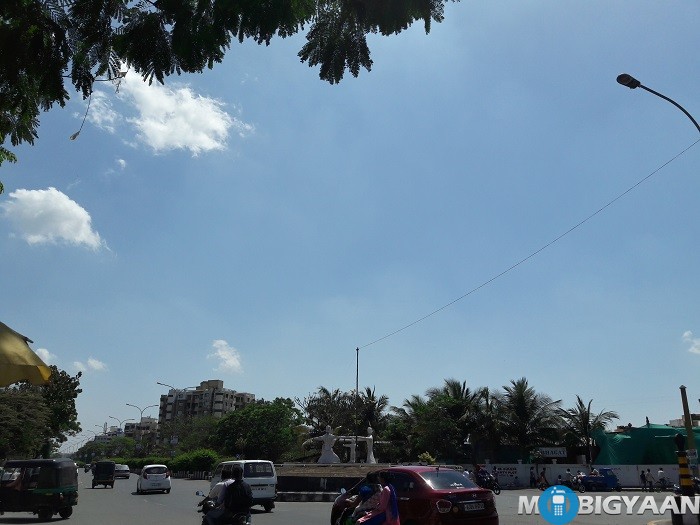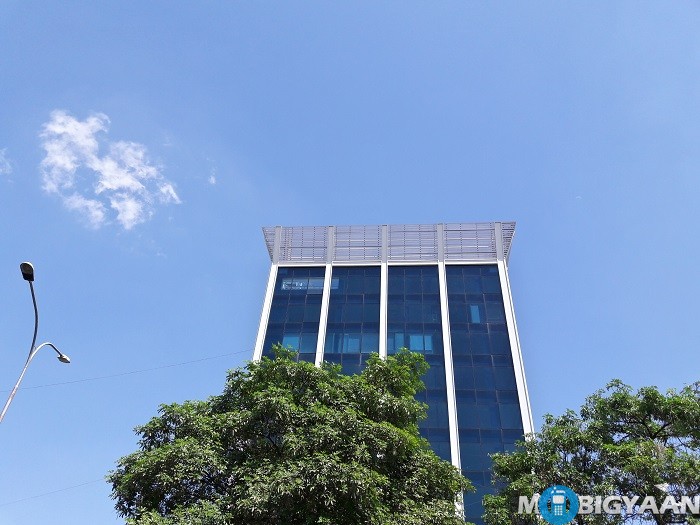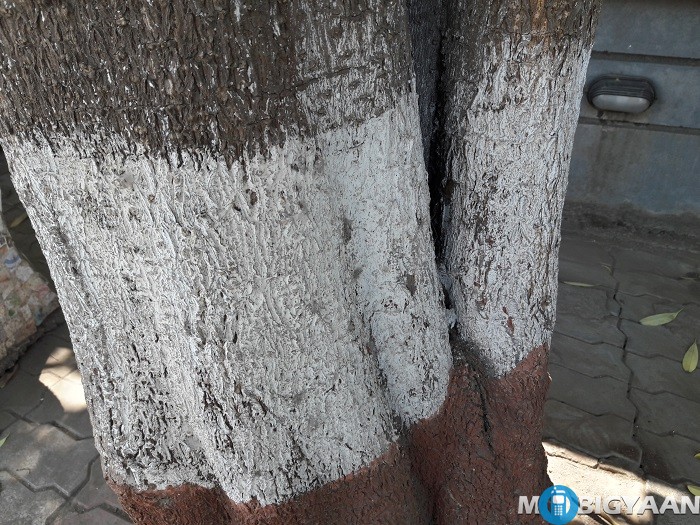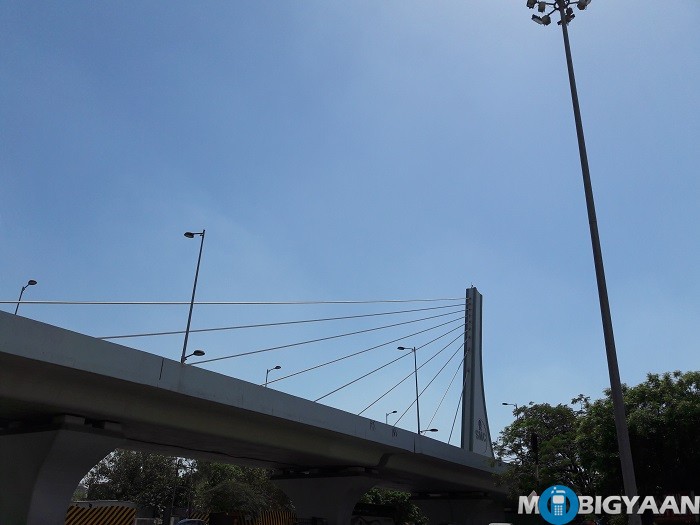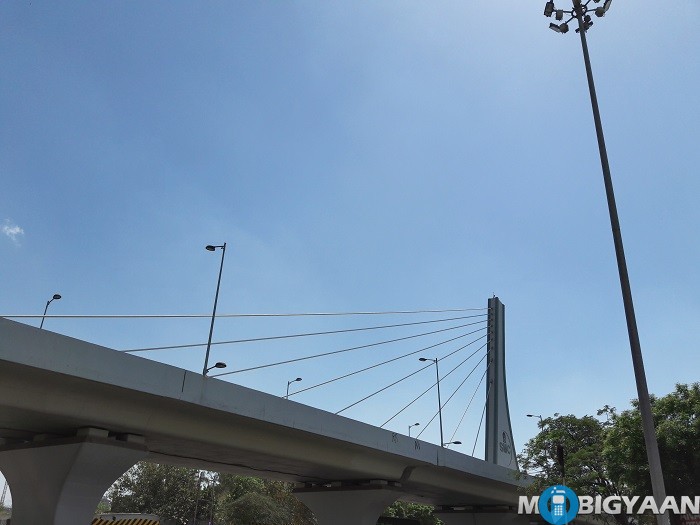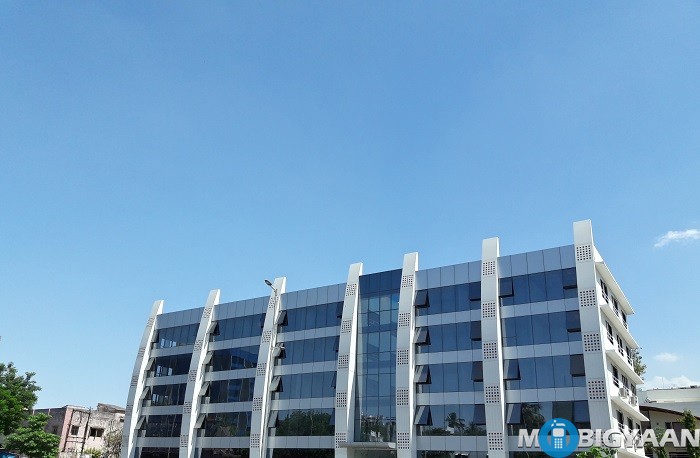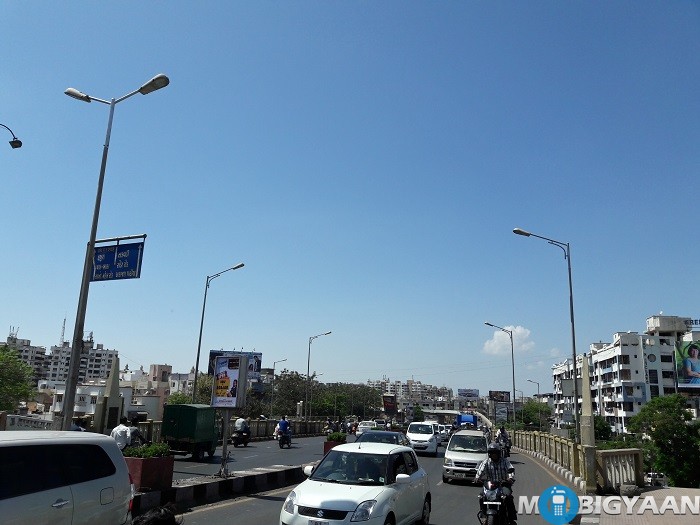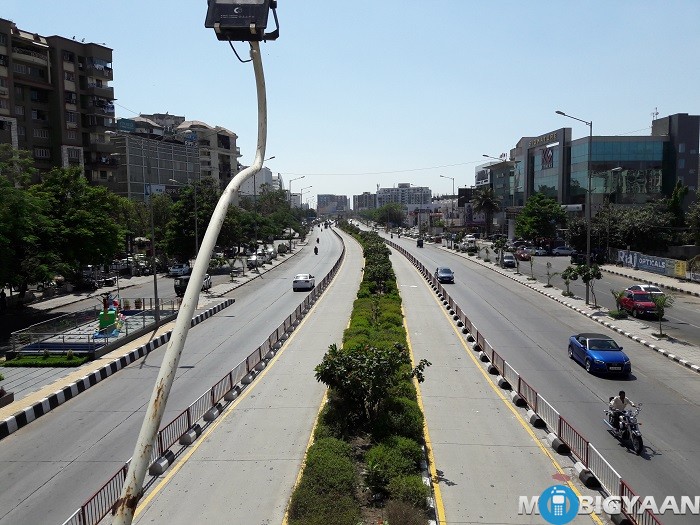 Now let's take a look at some night shots taken from the Galaxy A5 (2016).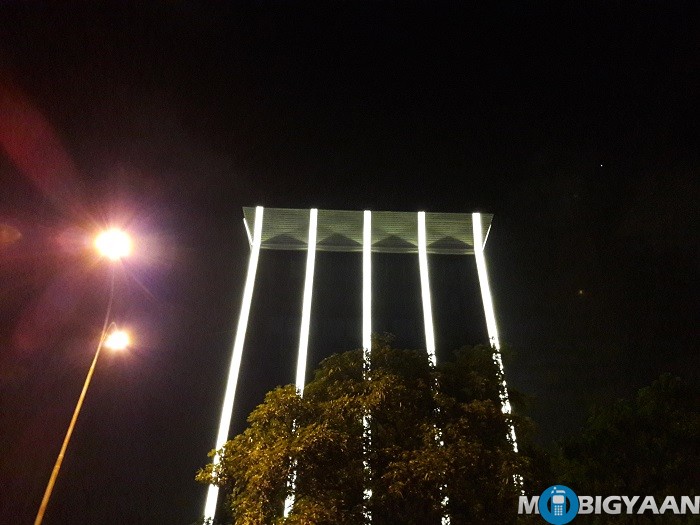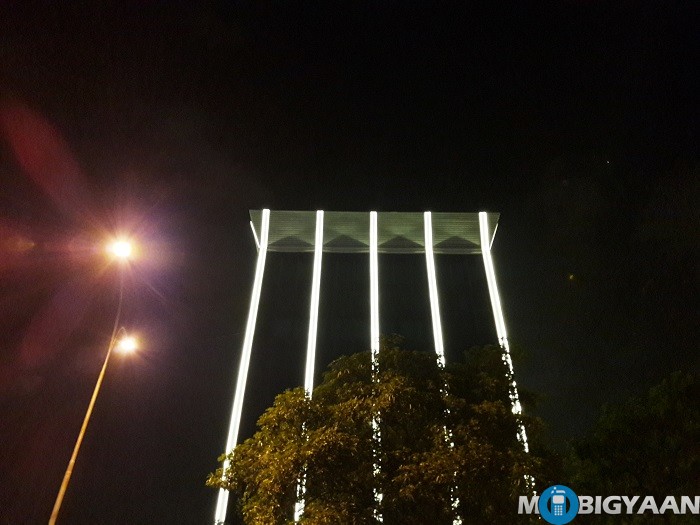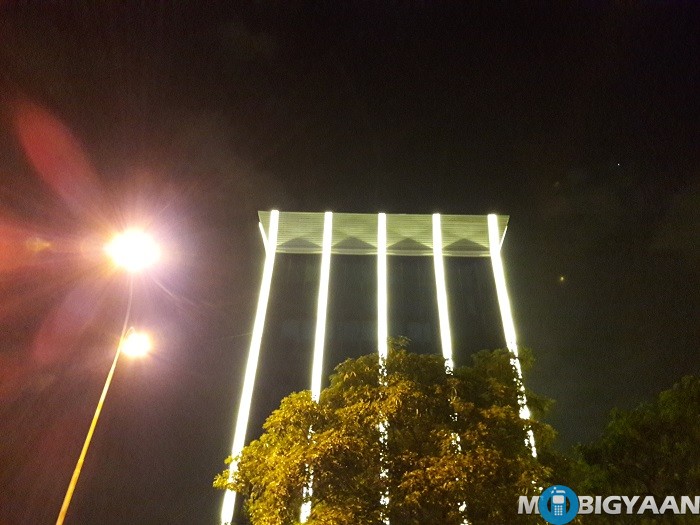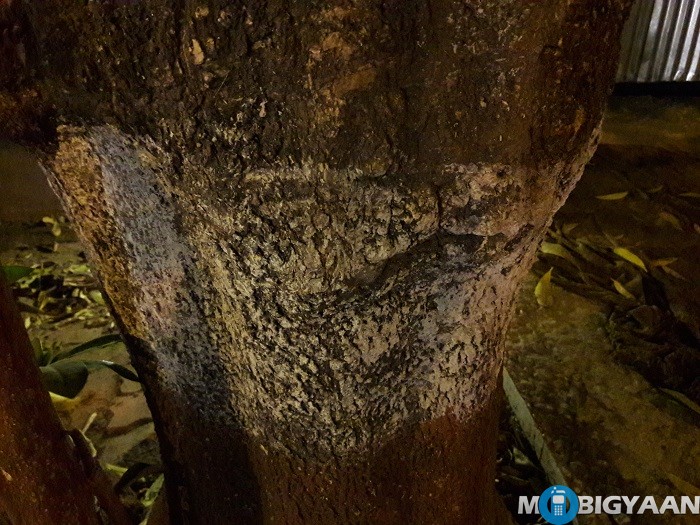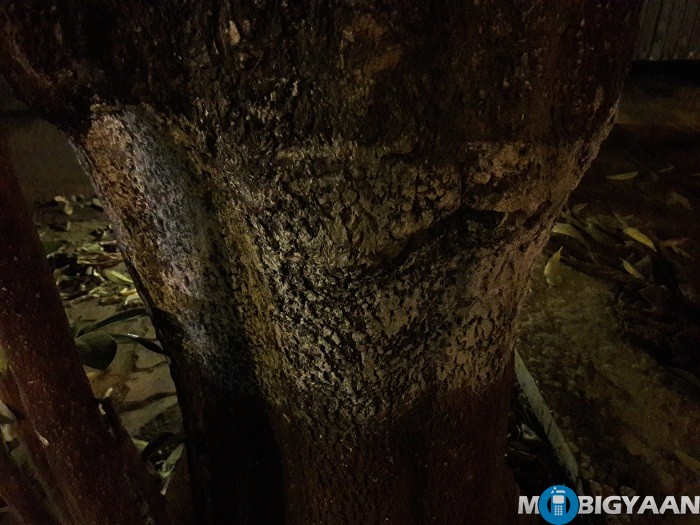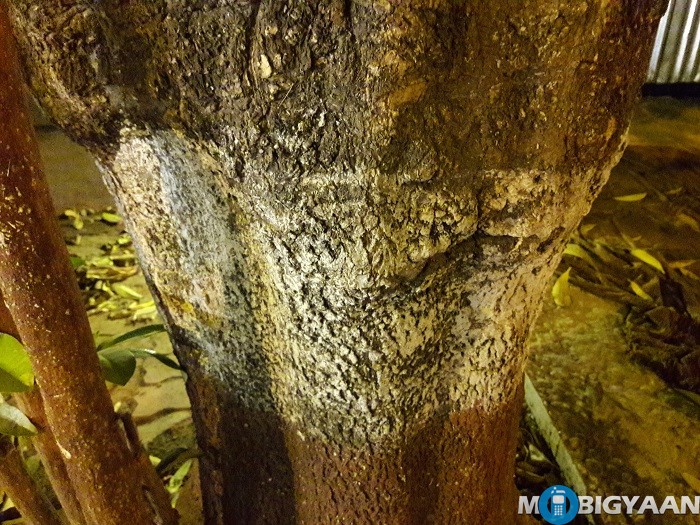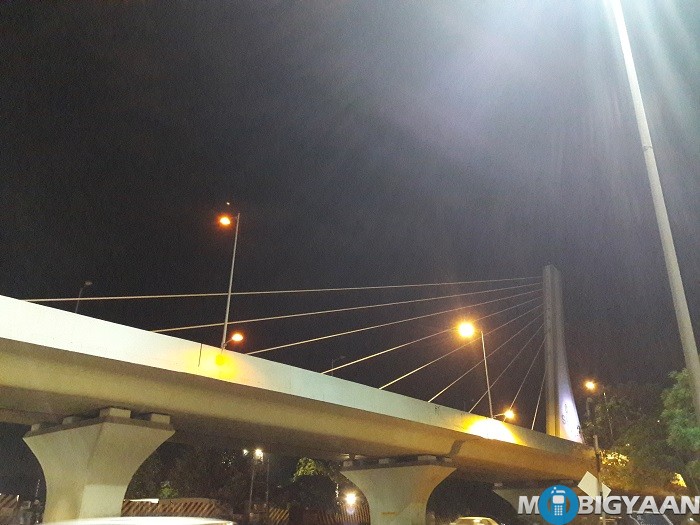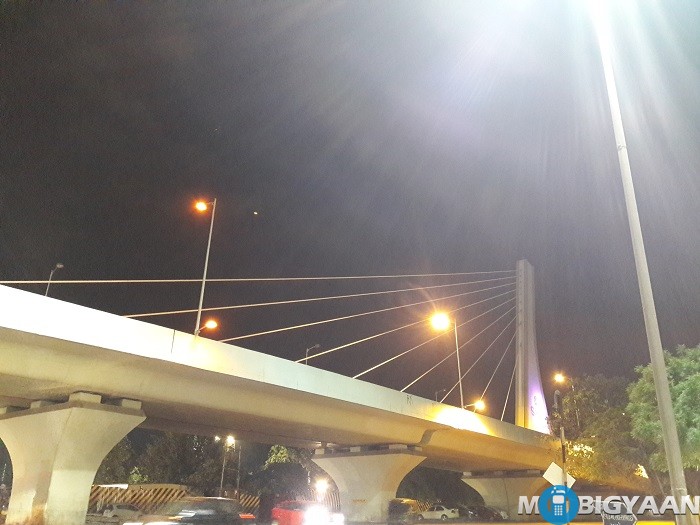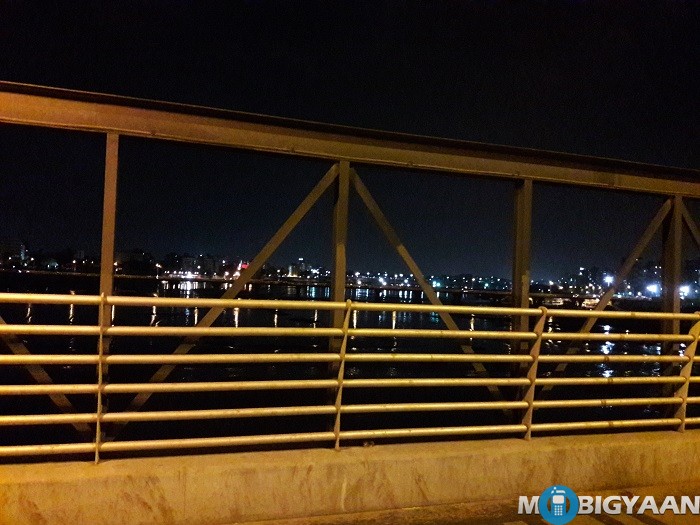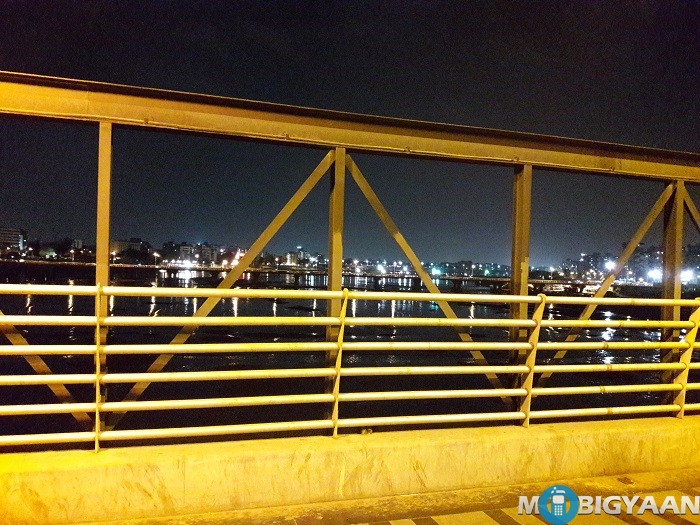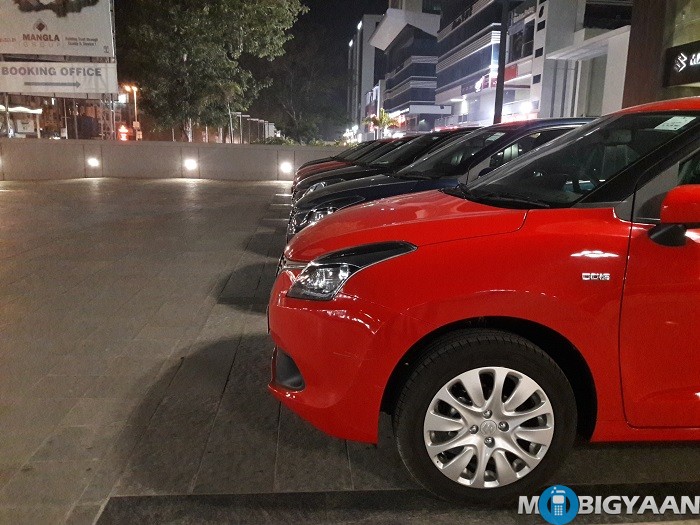 As you can see from the images above, the camera on this phone is good but not great. The HDR mode also didn't make much difference most of the time. The Night Mode however made the image brighter than the normal and HDR ones. We did the like the Panorama shots though, it stitched the image pretty well.
Call Quality and Audio
What good are the bells and whistles of a phone if you can't make proper calls from it? Well, not a case with this phone. The call quality of the Samsung Galaxy A5 (2016) was good. We were able to listen to person speaking at the other end clearly. Same applies for the person at the other end who was listening to us. No issues with the call quality whatsoever.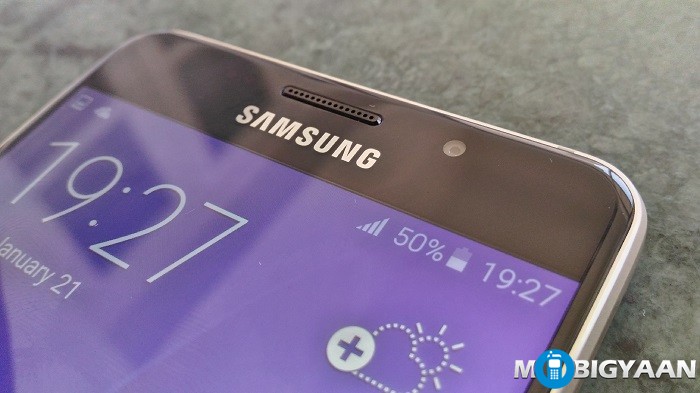 Talking about the speaker at the bottom, it isn't much loud and may not be able to fill up the medium sized room with the sound, even with the volume increased to 100 percent. But, having said that, the audio didn't start distorting as soon as we pumped up the volume to 100 percent. Rather, it was clear.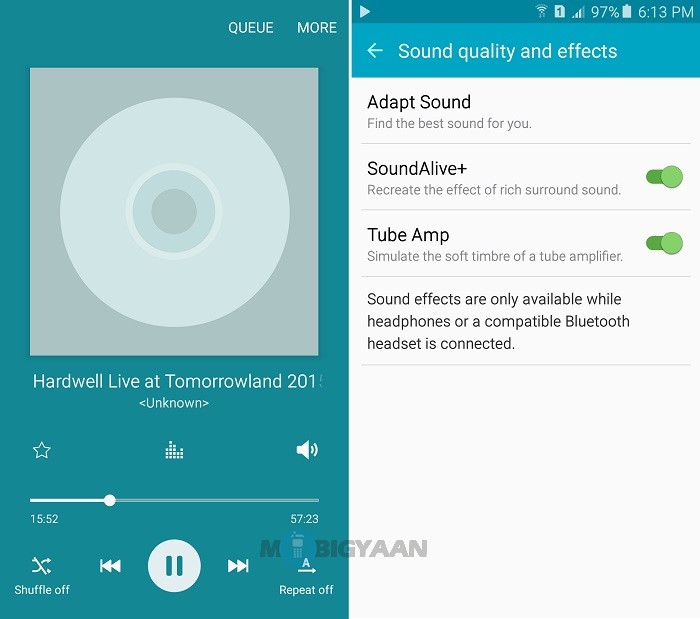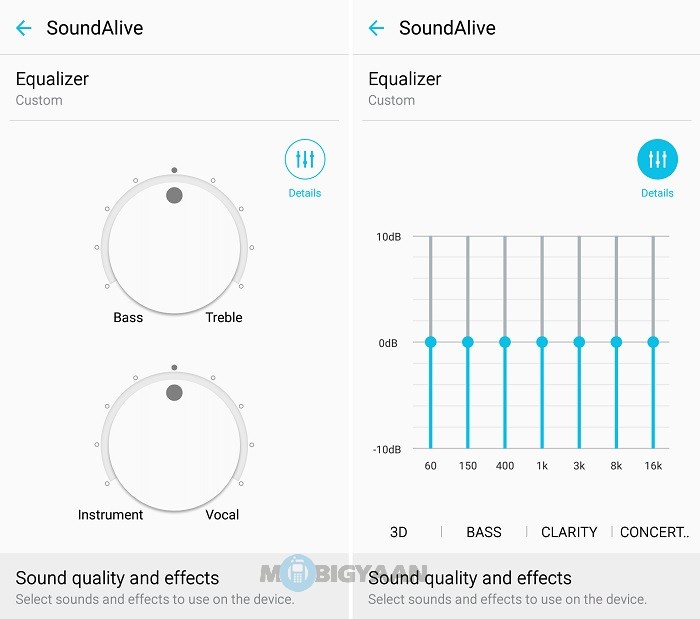 The Music app does provide some sound effects and equalizer settings to tinker with. You can either use the preset settings or can customize them to your liking.
Storage
The A5 (2016) comes with 16 GB of internal storage out of which 10.7 GB is available to the user. It has also an option to expand the storage by using a microSD card. The external storage can be expanded up to 128 GB via microSD card.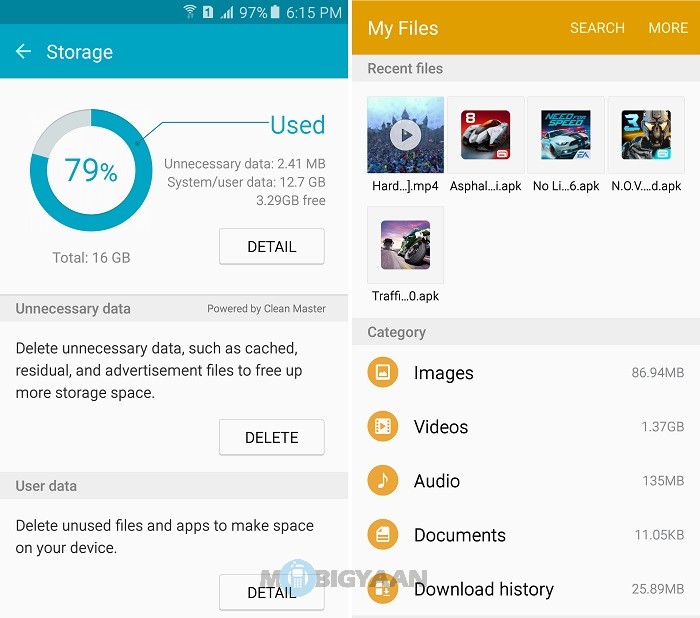 Talking about storage, as we mentioned earlier in this review, the Galaxy A5 (2016) also comes with 100 GB of cloud storage which is provided by OneDrive.
Battery
The battery that comes along with the Galaxy A5 (2016) is a 2900 mAh Li-Ion non-removable battery. Must say the battery performance is good.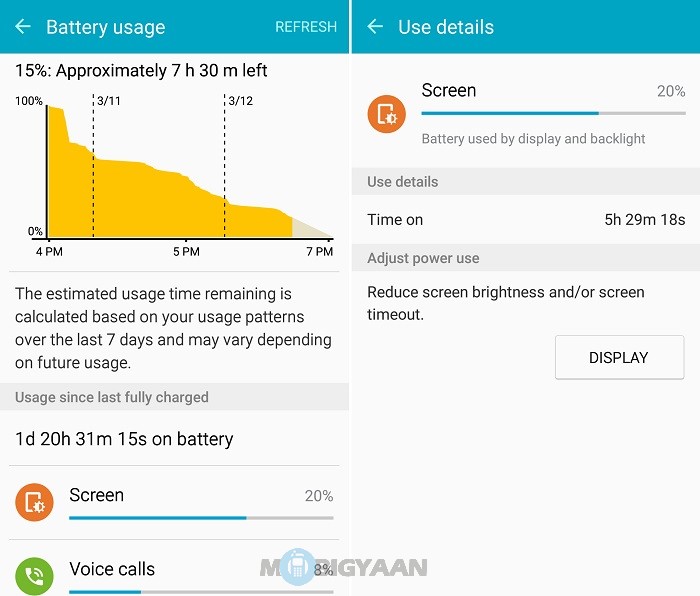 We are really impressed with the battery performance of this phone. We got screen on time of more than 5 hours with still 15 percent battery left. Our usage included playing some high-end games for an hour, some voice calls for around 1 and a half hour, using the Facebook app for 20 minutes, listening to music for an hour along with watching 1080p video online for 20 minutes.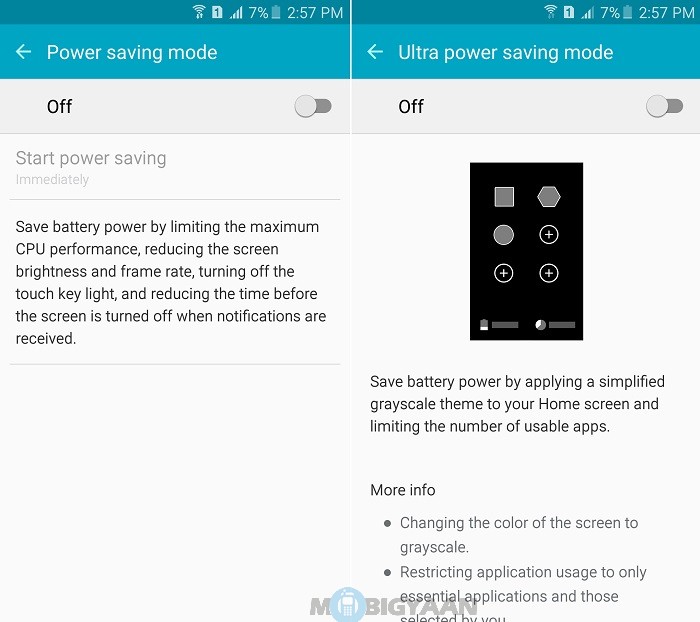 You could easily get more juice out of the battery if you enable the the Power saving mode. If you use the Ultra power saving mode then you will be able to stretch the battery backup even more as this mode will apply a gray scale theme to the home screen and will limit the number of apps you can use. You won't be able to even take a snapshot. What we mean is it will provide you with only the basic apps you would require till you charge the battery.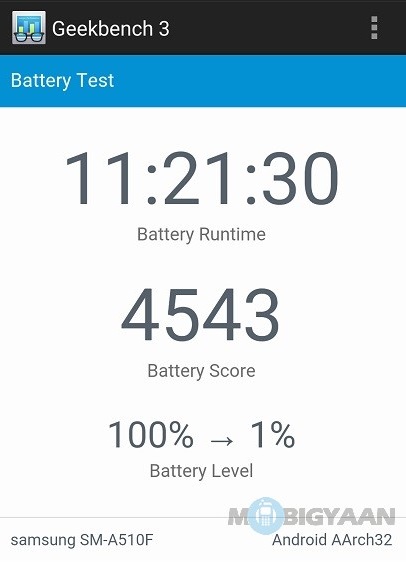 The A5 (2016) score 4543 points in the Geekbench 3 battery test with a battery runtime of more than 11 hours which is good. Here are the full stats of Geekbench 3 battery test of the Galaxy A5 (2016). If you are not a heavy user, the battery will easily last you over a day. Take a look at the battery test table below to get an idea of A5 (2016)'s battery performance.
[table id=10 responsive=flip /]
The phone comes with an Adaptive Fast Charger because of which this phone took less than 2 hours to charge from 0 to 100%. Having said that, the phone did get little hot while charging so we advise you to avoid using it while charging.
Pricing
The Samsung Galaxy A5 (2016) is available in three different colors:
The test unit we received is a Gold colored variant with an internal storage of 16 GB. There isn't any other variant with more internal storage of RAM. The A5 (2016) was launched with a price tag of ₹29,400, but it's listed on Samsung India's website with a price tag of ₹28,500.
Verdict
Having said about everything, we come to the end of the Samsung Galaxy A5 (2016) review. The phone sports premium design and feels premium. It has a sturdy build as well. Overall, satisfactory performance of this phone.
It has a nice AMOLED screen which made sunlight visibility good. The camera should have been better. The games we played on this phone ran well and the graphics rendered were also acceptable. It stuttered many a times while navigating through the UI or using some apps.
Something we liked the most about this phone is its battery. The 2900 mAh battery did a pretty good job. It will easily last you around two days on normal usage and more than a day and a half on mixed usage. Then there's the multi-window (or split-screen, whatever you call it) feature which adds to the productivity.
Other options:
YU Yutopia – ₹24,999
OnePlus 2 64 GB – ₹22,999
LeEco Le Max 64 GB – ₹32,999
Samsung Galaxy S6 32 GB – ₹33,900
You can go for more affordable but powerful options like the OnePlus 2, or, if you can extend your budget, then the Le Max and Galaxy S6 are also worth checking out. The price of S6 will be reduced further as the S7 has now been unveiled. If you are on a low budget and performance is what you need then the OnePlus X is also a good option. It will cost you ₹16,999 for the Onyx version and also provides lag-free performance.
Pros
Premium design
Sturdy build
Good display
Impressive battery
Camera (should have been better though)
Cons
Still runs on Lollipop
No LED indicator
No smooth performance