Samsung Galaxy Note 4 may have retina scanner
Now that the fingerprint scanners are become too ubiquitous, Samsung seems to be planning something new and more secure – a retina scanner. This may be implemented on the upcoming Galaxy Note 4.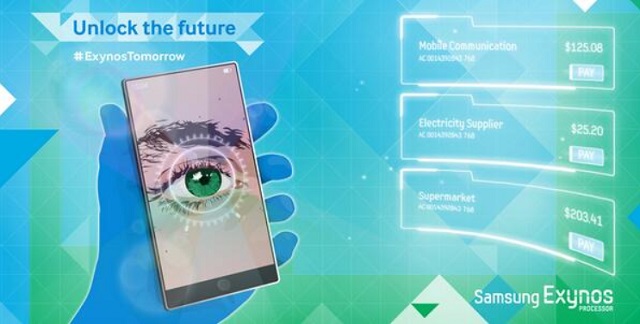 Samsung sent a tweet from its official account regarding the Samsung Galaxy Note 4, which says "Security can be improved using features unique to us. That's what we envision. What would you use?" More interestingly, the tweet was accompanied by an image which showed a phone with an eye on the display with the tagline – 'Unlock the Future'.
This is more of a direct hint that we can expect a retina scanner on the upcoming Samsung Galaxy Note 4 which is technically said to be more secure than the current fingerprint scanners. With The retina scanner we can expect more hype about the fourth edition of the popular phablet which is said to be announced at the upcoming IFA 2014 in September.