While we are eagerly awaiting the Galaxy Note 7, a leaked teaser has thrown in some additional information about the upcoming flagship.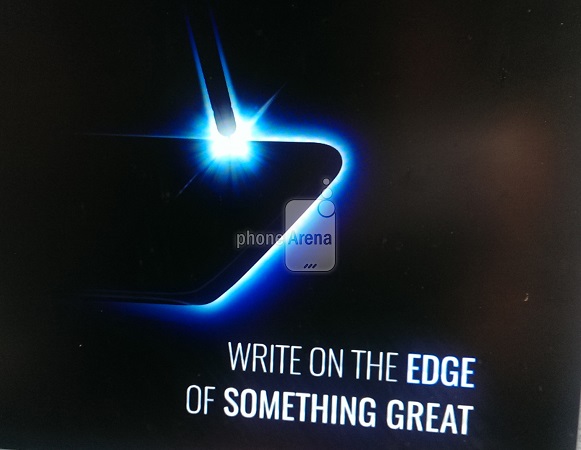 According to sources claiming to have seen the teaser of the upcoming Galaxy Note flagship, the handset would indeed to called the Samsung Galaxy Note 7, skipping the Note 6 to maintain consistency with the flagship Galaxy S series. It is also said to be an added competition to the upcoming Apple iPhone 7 that is still a few months away.
Interestingly, the leaked teaser mentions "Write on the EDGE of Something Great", which clearly hints towards the edge i.e. the curved display variant of the flagship. This implies that the rumours of Samsung using curved display, curved on both the edges for the Galaxy Note 7 may certainly be true.
Further, the placement of the stylus on the edge on the device also indicates that Samsung may be literally implying that you can write on the edges of the curved display. This is certainly possible given the patents that Samsung had recently obtained for the S-Pen. Seems like the Galaxy Note 7 has a lot of interesting things to offer.