The Galaxy Note series of Samsung has a history of being launched at the IFA conference which is held in September. Except for last year, Samsung launched the 'explosive' Galaxy Note 7 in August. Today, we have reports from South Korean news publishing site, The Bell, stating that Samsung might hold on to last year's schedule. The Bell expects the device to be unwrapped in mid-August.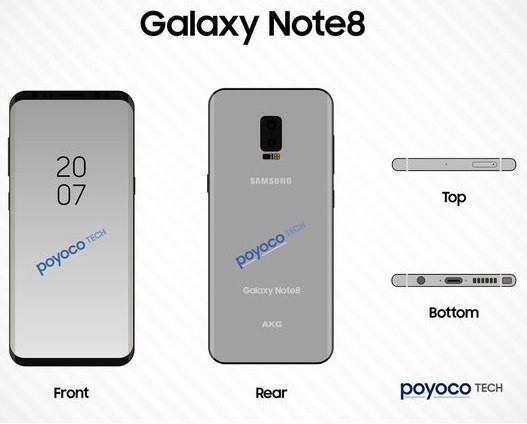 After the Note 7 was made to rest in peace, Samsung took extra care with the Galaxy S8 and launched it at a delayed time. Taking cues from that, we supposed Samsung would be extra cautious with the launch of the Galaxy Note 8 so that, literally speaking, it isn't as explosive as previous year's device.
This new report from The Bell claims that Samsung wants to have a head start on Apple. As we know, Apple is heading for a tenth anniversary for its iPhone lineup and has something special in its locker.
The Galaxy Note 8 is expected to have a 6.4 or 6.3-inch curved Infinity display. The alleged Snapdragon 836 is expected to be under the hood. A dual 13-megapixel camera at the back is also slated to make an appearance.
Expected Specifications of the Galaxy Note 8
CPU: Snapdragon 835/Snapdragon 836
RAM: 6 GB RAM
Operating System: Android 7.1.1 (Nougat)
Display: 6.3/6.4 inch QHD+ display
Rear Camera: Dual 13 MP sensors
Internal Storage: 64/128 GB