Owners of Samsung Galaxy Note, rejoice! Samsung has declared a premium suite software upgrade with your phone, which also includes a frosty bite of the Ice Cream Sandwich OS. While ICS is definitely the cherry on the cake, Samsung has also offered exclusive S-pen application, designed for your phone. The best news is that the update will be available in the coming months.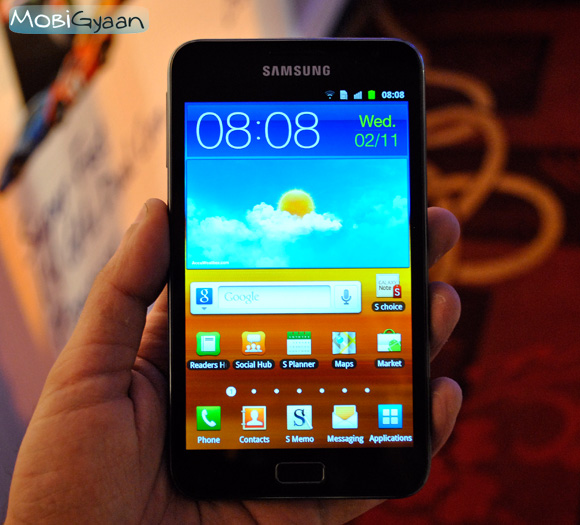 JK Shin, President of IT & Mobile Communications Division at Samsung Electronics, says, "GALAXY Note continues to delight customers all over the world with its incredible versatility and unique user experience. With the Premium Suite upgrade, we wanted to add features that enrich users' Note experience even more, including the great advantages of Android 4.0 and innovative applications for S Pen. We are committed to providing extraordinary experiences for consumers, and we will continue to provide new features and upgrades to enrich our offering."
We totally agree with Mr. Shin. And why not? The 5.3-inch monster handset deserves a high-grade upgrade. Besides, its mammoth size, the S-pen is the star feature of the Samsung Galaxy Note. To make better use of the S-Pen, Samsung has offered S-Note, which lets you browse, create and digitize content.
Another feature worth mentioning is My Story, which help you create digital story cards with audio, video, text, notes and voice.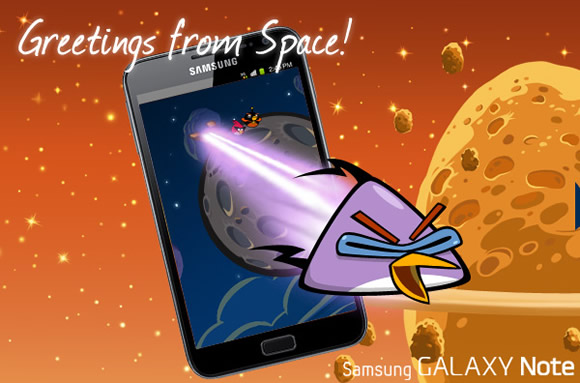 It has also partnered the release of Angry Birds Space to provide an extra level, especially for the Samsung Galaxy Note. Here, have a look at it.
We are waiting with baited breaths for the premium suite to unfold on the Samsung Galaxy Note