While Samsung is supposedly using cutting edge hardware for its upcoming Galaxy Note7 smartphone, it was rumoured to run on Android Marshmallow. But now a ray of hope in the form of a listing suggests otherwise.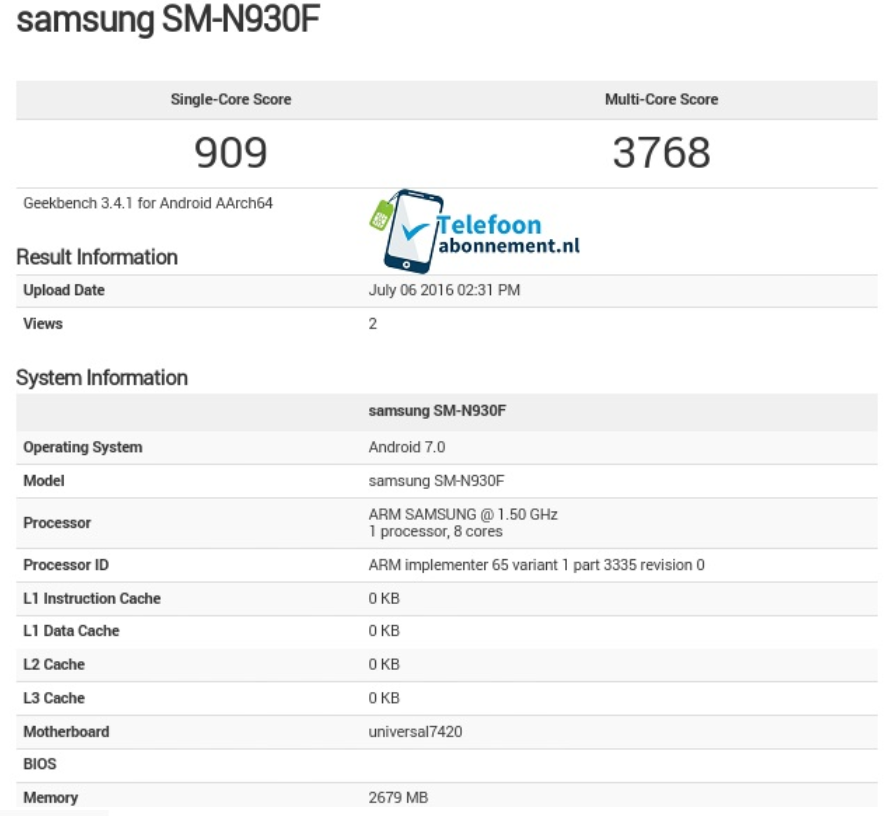 According to a new listing on Geekbench benchmarking site, the upcoming Samsung Galaxy Note7 would come with Android 7.0 out of the box. While Google is yet to release the official version number, the listing is clearly talking about the Android Nougat version.
Surprisingly, the Samsung Galaxy Note7 tested in this case was powered by Exynos 7420 chipset with just 3 GB of RAM, which explains the poor scores. However, it does seem that Samsung is currently just testing the Android Nougat build on the Galaxy Note7 and may not be ready in time for the release which is just a few weeks away.
The final Samsung Galaxy Note7 would be powered by the Exynos 8890 chipset with as much as 6 GB of RAM. Being the latest flagship smartphone, it would certainly be a plus to have the latest Android Nougat version on-board. We will know the final decision on August 2.