Two days ago we told you that Samsung is going to launch the Galaxy On8 in India exclusively on Flipkart. We also said that the device will come with Super AMOLED display having Full-HD resolution. Well now, we have more details which suggest that the Galaxy On8 will sport 3 GB RAM.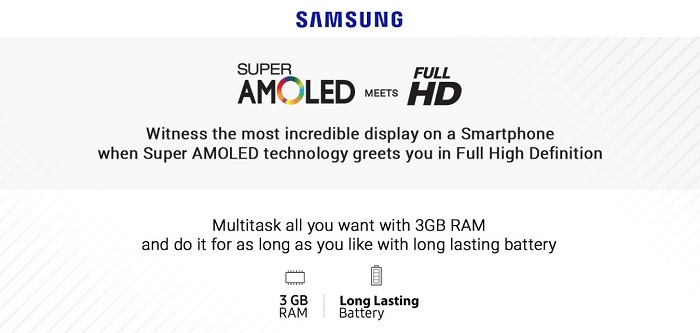 We have already told you that the Samsung Galaxy On8 is expected to launch between October 2nd to October 6th in India during Flipkart's Big Billion Days sale. We also talked about Flipkart teasing the Galaxy On8 using #TheNextON on its website.
Well, that web page has now been updated with more details. Initially it only talked about Super AMOLED display with Full-HD resolution. Now, it mentions 3 GB of RAM on the device. The Galaxy On8 is also expected to come with 'long lasting battery'. Given the fact that Galaxy On7 (2016) has 3300 mAh battery, we expect Galaxy On8 to come with at least 3500 mAh battery.
The Big Billion Days sale kicks off next week so we expect to see more details about the Galaxy On8 on Flipkart.