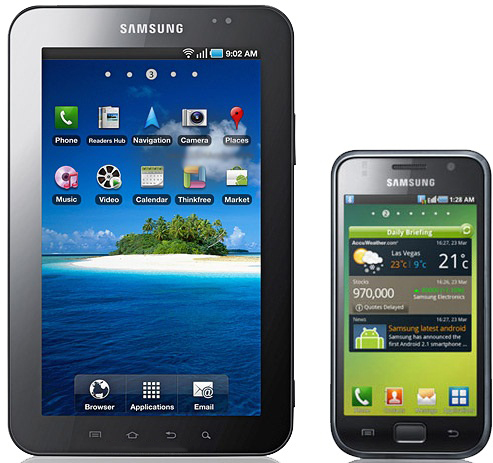 Samsung has announced updates to the Galaxy series devices including the Galaxy S, Galaxy Tab and Galaxy Ace/Gio/Fit/mini. The Android 2.3 upgrade will start with Galaxy S in the UK and Nordic countries from mid-May, and gradually will be rolled out to other European markets, North America, Southeast Asia, the Middle East Asia, Africa and rest of the world according to the regional plan.
The upgrade from 2.2 to 2.3 will offer an even greater user experience, with features including:
Faster Performance – Multimedia content now has a lower CPU consumption rate, while support for more powerful 3D Graphics enables an enhanced mobile gaming experience.

Upgraded Usability – The user interface has been improved, enabling faster access and control and a more intuitive user experience. Users will also benefit from improved copy-and-paste functionality.