After loads and loads and even more loads of rumours, Samsung has today confirmed to Edaily News that the Korean giant will launch the next-generation Galaxy S smartphone – the Samsung Galaxy S IV on March 14th in New York.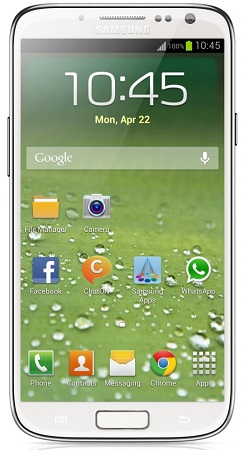 Last year, Samsung gave the MWC a miss and announced the Galaxy S III in London at a dedicated Unpacked event and the company wants to follow the same pattern this too too for the unveiling of the Galaxy S IV.
Samsung Mobile's head, J.K. Shin while speaking to EDaily said,
"We introduced the Galaxy S III in London last year, and this time we changed the venue (to New York)… as we were bombarded with requests from U.S. mobile carriers to unveil the Galaxy S IV in the country."
It is indeed interesting to see Samsung taking the launch of the S IV to the US, which is also the home turf of the company's biggest rival, Apple and how the Cupertino based tech giant will react to this move.
The Samsung Galaxy S IV is rumored to launch with a 4.99-inch full-HD 1080p display while being powered by Qualcomm Snapdragon 600 processor instead of an Exynos one, coupled with 2 GB of RAM, carry a 13 MP camera on the rear and run the latest version of the Android Jelly Bean OS.