Samsung Galaxy S IV Mini may launch along with Galaxy S IV
We had earlier reported that Samsung would be launching the Galaxy S IV and a smaller version of the same device at the Unpacked event. Our latest reports seem to confirm the news.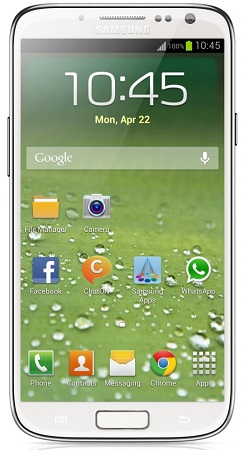 The Galaxy S IV Mini which is part of the Project J and codenamed Serrano, which follows the trend started by Galaxy S III by launching a S III mini a few months after its launch. It would seem that this time, Samsung would launch both the devices together.
The Galaxy S IV Mini which would have reduced specs of the Galaxy S IV. Is manufactured to address the various demographics Samsung caters to. While some still claim that Samsung won't make the Galaxy S IV Mini due to Galaxy S III mini's poor success, reports claim that the device, which is part of its business model, would most likely be released.
But the most important question here is whether it would be a good idea to launch the S IV Mini along with the Galaxy S IV. Would the smaller device steal the thunder of the Samsung monster? We'll get to know more at the launch event on March 14.