Samsung has brought the Galaxy S6 and S6 Edge to most parts of the world but as with every Samsung flagship, there are bound to be various variants. One such variant is the Galaxy S6 Duos, which has just leaked in a live picture.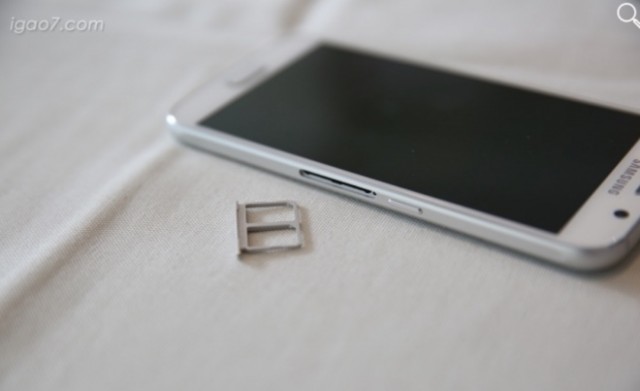 The Galaxy S6 Duos is likely to be just a Duos variant of the flagship, with the rest of the specs remaining the same. The leaked picture doesn't reveal much but we get to see the dual nano SIM tray instead of the micro SIM in the Galaxy S6.
In all likelihood, the Galaxy S6 Duos should feature the same design as well the specs from the Galaxy S6. Thus, the galaxy S6 Duos should pack in a 5.1-inch QHD Super AMOLED display, Octa-core Exynos 7420 processor, 3 GB RAM, 32 GB storage, 16 MP OIS camera and a 5 MP front-facing camera.
The Galaxy S6 Duos will aimed at the emerging markets where dual SIM is pretty necessary and reportedly, Russia will be the first country to get it while Asian countries will receive it next.