We have been eagerly awaiting the flagship Galaxy S7 from Samsung. Now one of the many variants has surfaced.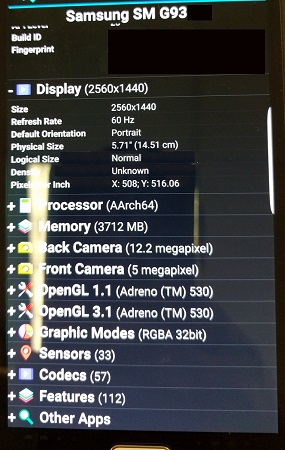 According to sources, one of the variant of the upcoming flagship Samsung Galaxy S7 has surfaced on the internet. The photo shows a phone with a 5.7 inch display with super-high resolution of 2560 x 1440 pixels and a curved screen. Given that, we can assume this handset to be the Samsung Galaxy S7 Edge Plus.
As per the image, the Samsung Galaxy S7 Edge Plus is powered by the super-fast Qualcomm Snapdragon 820 chipset with the Adreno 530 GPU and 4 GB of RAM. Surprisingly, the handset has a 12 MP primary camera and a front facing 5 MP camera. This could mean that the company plans on using the 12 MP camera with a larger sensor than the 16 MP camera. We should be hearing more details about this soon.