It has been quite some time that we have been speculating about the Galaxy Tab 3 8.0, while Samsung has been surprisingly quite about it, that didn't stop us from getting our hands on the pictures of the alleged device.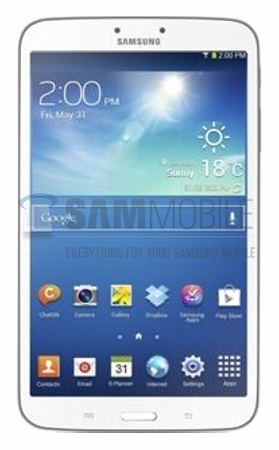 According to reports, the Galaxy Tab 3 8.0 will come in two models, the 16 GB Wi-Fi only model and the 16 GB 3G + Wi-Fi model. Both the models will be launched together in elegant white. In fact it's not long before the launch date, which is said to be at the end of the next month.
As mentioned earlier, the Samsung Galaxy Tab 3 8.0 will have a 1280 x 800 pixels resolution on the 8 inch screen. The device is said to be powered by a 1.5 GHz dual core processor with 1.5 GB of RAM. Besides that, a 5 MP camera at the back and a 1.3 MP camera in the front.