It seems that Samsung is leaving no stone unturned in its quest for bigger smartphone displays. It has now revealed the Samsung Galaxy W – a smartphone with a 7-inch display. This one, even though hard to believe, is not a tablet, albeit a smartphone that is supersized to invade the tablet arena. Besides a 7-inch display, it has 1.5 GB RAM on board and an 8-megapixel rear cam.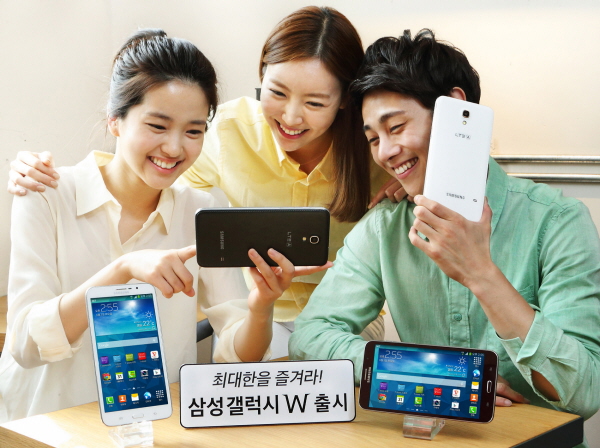 Samsung had earlier given us signs of its release, but we innocently thought that the company was talking about a tablet. Samsung Galaxy W is not the only horse in this race though – it faces competition from the likes of Asus Fone and HP VoiceTab range.
Other features of the Samsung Galaxy W include a 2-megapixel front cam, Android 4.3, 16 GB internal storage and a 3200 mAh battery along with LTE-A support.
The Samsung Galaxy W will be first headed to South Korea where it will retail for around $487. Global availability is not yet known.
Samsung Galaxy W specs
7-inch display
1280 x 720p resolution
1.2-GHz quad core processor
1.5 GB RAM
16 GB internal memory
8 MP primary camera
1.9 MP front cam
Android 4.3