After unveiling the Galaxy S7 and Galaxy S7 Edge at the MWC, Samsung also announced a camera called Gear 360 for VR content. Samsung Gear 360 is a camera that shoots video in a 360-degree view. The new camera will give the users a unique experience on the Gear VR headset by creating their own virtual reality content.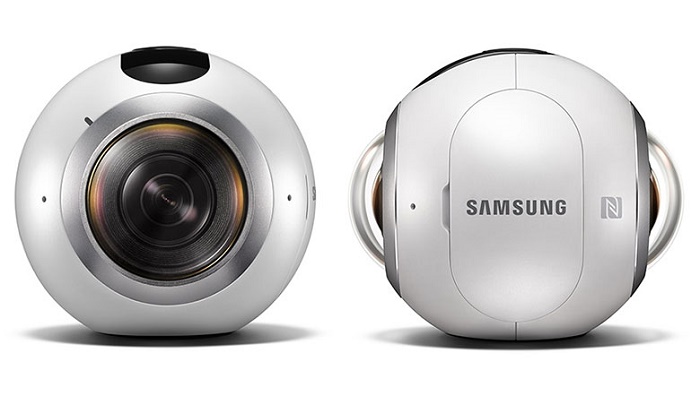 Gear 360 is highly portable designed for travel. In reality, the Gear 360 is actually sphere looking camera slightly smaller than a tennis ball covering all the area from every angle using two 15 MP cameras having F2.0 wide-angle lens together producing a 30 MP picture (7776 x 3888 pixels) or a 4K video (3840×1920 pixels). The compact camera is dust and splash resistant.
The Gear 360 has a 0.5-inch PMOLED display. The camera is powered by a 1350 mAh removable battery and a microSD slot supporting a 128 GB maximum storage. It also features a tiny standard tripod. It can pair to Galaxy lineup smartphones having NFC support and can transfer the data using WiFi Direct. To get a live preview, there is an app available for Galaxy lineup smartphones.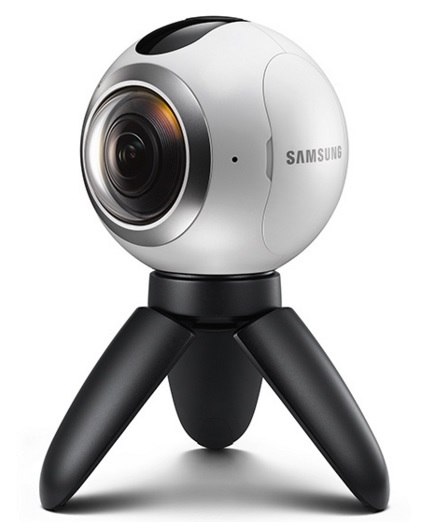 J Koh, President of Mobile Communications Business, Samsung Electronics said,
"Samsung continues to push the boundaries of the mobile experience to extend beyond the smartphone." He also added, "On the heels of last year's Gear VR release, Gear 360 continues to push the limits on immersive content – providing a visual experience that makes capturing and sharing life's moments even easier."
Here is a short video captured using Gear 360 showing a 360-degree video from Samsung itself.
Samsung Gear 360 Specifications and Features 
Display: 0.5-inch (72 x 32) PMOLED display
Camera: 30 MP (Dual Camera 15 MP + 15 MP), F2.0 and Wide-angle lens, 7776 x 3888 pixels image, 3840 x 1920 pixels video
Protection: Dust and Splash resistant
Storage: Micro SD expandable up to 128 GB
Connectivity: USB 2.0, Wi-Fi 802.11 a/b/g/n/ac (2.4 GHz), Bluetooth v4.1, NFC, Wi-Fi Direct
Battery: 1350 mAh Li-ion (removable)
Accessories: Standard tripod mount
Dimensions: 66.7 mm x 56.2 mm x 60 mm
Weight: 153 grams
As for the availability, the Gear 360 will be available starting in Q2 2016 in selected countries.