Samsung Gear S – SIM-enabled smartwatch launched
Even though Samsung's fortunes are sagging in the smartphone market, the company is giving a renewed focus to smartwatches. The Samsung Gear S is a new addition to the Samsung Gear range of smartwatches. This time has come out something different – a SIM-enabled smartwatch.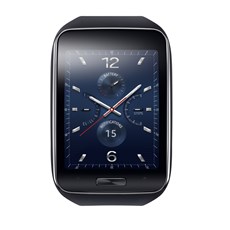 ​"Samsung is leading this exciting and rapidly developing wearable category through progressive innovation," said JK Shin, CEO and head of IT & mobile communication at Samsung Electronics. "The Samsung Gear S redefines the idea of the smart wearable and the culture of mobile communication. It will let consumers live a truly connected life anywhere, anytime."
The Samsung Gear S seems to have picked up from two of the company's devices – The Samsung Gear Live and the Galaxy Tab S. It has a curved AMOLED display and flexible band, apart from offering 3G connectivity.
Apart from the 2-inch AMOLED display, the Samsung Gear S offers an on-screen keyboard for messaging, although I am kind of doubtful towards its usability. The twist with the Samsung Gear S smartwatch is its S voice functionality, something that has so far lived in the shadow of Google Now, when it comes to smarthphones, which might make it something apart from the other smartwatches in the market currently.
Along with that, the other things on offer include HERE maps navigation, News services and a special financial news widget optimized for reading on smartwatches.  Along with that, the S Health functionality has also been included in the Samsung Gear S.
In terms of design, Samsung has thankfully swayed away from the typical Gear design towards one inspired, without the shadow of a doubt, the Moto 360 smartwatch.
In case you want a first-hand experience of a SIM-enabled smartwatch,  you can also get your hands on Spice Smart Pulse.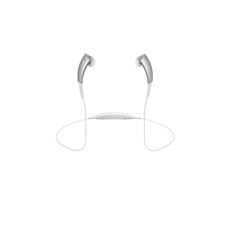 Samsung is also releasing a product called the Samsung Circle along with the Gear S smartwatch. It is actually a pair of clasped smartphone headphones, which also lets you give voice commands via Bluetooth.