Samsung unveiled its Gear S2 smartwatch back in September last year, and now, Samsung is all set to unveil its successor on 31st of this month.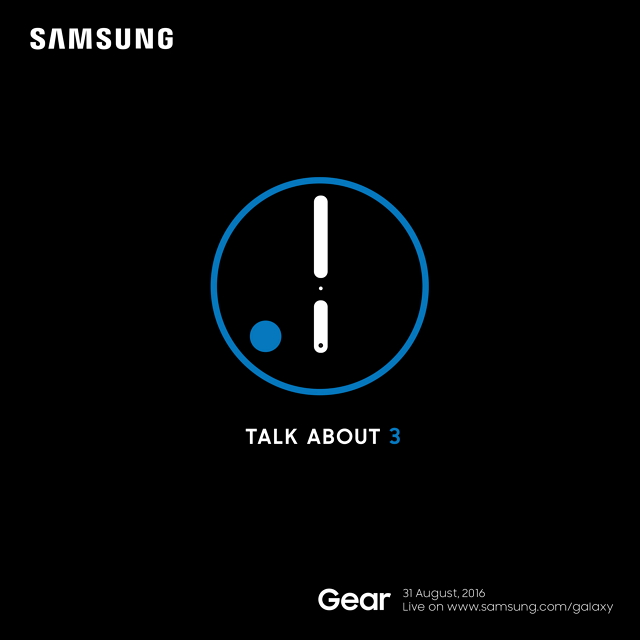 Samsung has shared a teaser image which clearly hints at the unveiling of its Gear S3 smartwatch on August 31. The event will be held at Tempodrom in Berlin and will start at 6 pm CET (i.e., 10.30 pm IST). The unveiling can also be witnessed live on Samsung's website.
Talking about the teaser image shared by Samsung, it doesn't provide much details, except a watch face and "Talk About 3" written below it. The image also has "Gear" written in it which pretty much confirms that Samsung will indeed unveil the Gear S3 during the event.
While any official details of the Gear S3 are unavailable at the moment, it is said to be offered in three different variants – Gear S3 Classic, Gear S3 Frontier and Gear S3 Explorer. The smartwatch is also rumored to come with features like integrated GPS, speedometer, barometer, altimeter and rotating bezel.
So, are you excited for the Gear S3 smartwatch?