While Samsung was the first to introduce the trend of devices with large displays, the company may be trying out something new to bridge the gap between smartphones and tablet devices.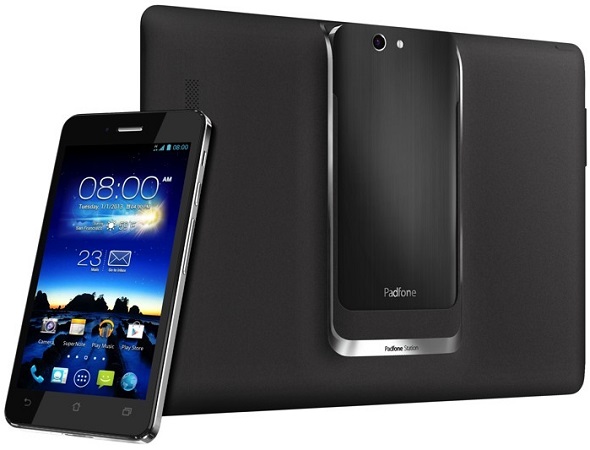 Reports suggest that Samsung may be currently working on a smartphone that could be docked into a larger tablet, just like the Asus Padfone. The rumours surfaced when a particular Samsung device with model number SM-G900 was tested on the AnTuTu Benchmarks. One variant of the device, the SM-G900F had a resolution of 1920 x 1080 pixels, whereas another variant of the device, the SM-G900S had a resolution of 2560 x 1440 pixels.
While it is possible that both the variants represent region specific or hardware specific devices, it is hard to explain the variations in the display resolution. To add more fuel to the fire, Samsung was recently awarded a trademark for the Samsung Hit, which is listed under smartphone and tablet computer categories. So it is quite possible that the SM-G900F is the smartphone that docks into the SM-G900S, which is the tablet with the Quad HD resolution.