Samsung seems to be focusing on its users a lot of late. Now the company has launched the Samsung Members app to offer support for any Galaxy handset.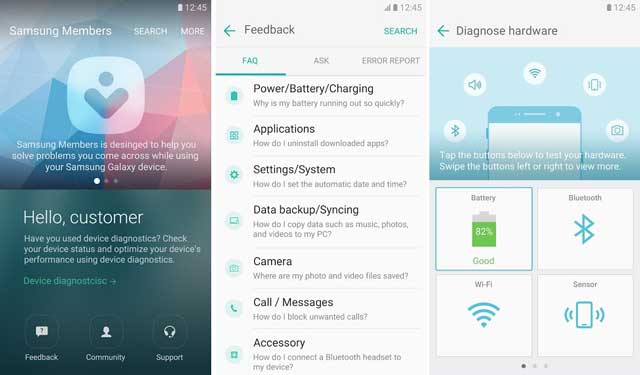 Samsung has launched the Samsung Members app for the Galaxy smartphone users. The app is a hub that is said to offer everything related to Galaxy smartphones, including troubleshooting. The app allows users to run various device diagnostics, including for battery, Bluetooth, and Wi-Fi health and performance.
The Samsung Members app also allows users to search for commonly asked questions or even get connected to a support expert for some live help. Users can also locate the nearest Samsung authorized support centers. The app also provides message boards which can be used to discuss anything related to Samsung products. You can download the Samsung Members app from the Google Play store.