With every passing day, it is getting proved that Google is not great at keeping secrets. We have seen the LG Nexus 4 getting leaked zillions of time and the smartphone is already up for pre-order.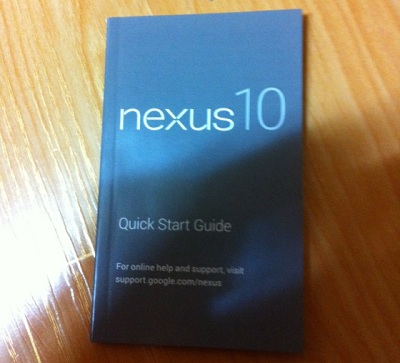 With the Nexus 4 leaks, we also heard that Google will also reveal the 'Manta' which is said to be a 10.1 inch tablet with super high resolution which is said to arrive as Nexus 10.

And today a couple of images have popped up, allegedly of the User Manual of the Nexus 10 tablet which shows us how the tablet could look on arrival.
 
The design of the tablet is quite different from the Nexus 7, the sides of the device in landscape orientation appear to have a slight curve. The placement of the volume rockers and other components line up with that of the Galaxy Note 10.1.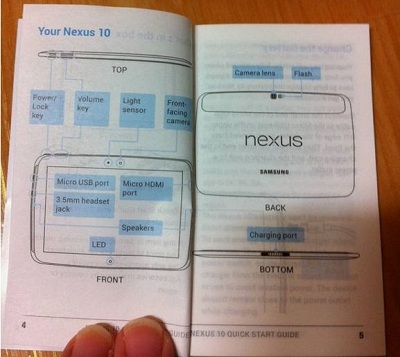 The manual also suggests that there will be a rear facing camera with flash and a front facing camera too. We can see the usual ports on all sides of the Nexus 10 and there is one interesting LED at the front-bottom of the Nexus 10 which we do not know the use of, yet.
 
For now, we cannot trust this leak and so we would suggest that you take this with a grain of salt. What are your views on the Nexus 10?