It is that time of the year when Google is expected to take the centre stage to announce the next generation of Nexus

smartphone

.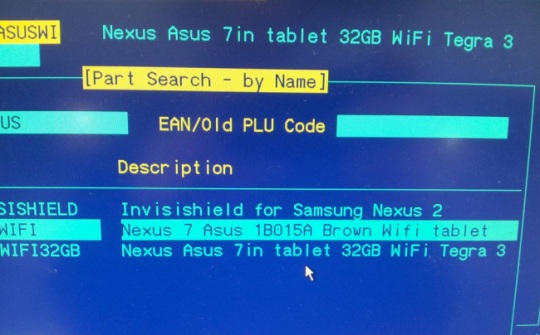 And in the last few days we have heard a lot about it, suggesting that Google might launch as many as five Nexus

smartphones

with different OEMs like LG and HTC apart from Samsung.

And today a picture has leaked from inside the Carphone Warehouse in the UK which suggests that the next Nexus

smartphone

might be on its way from Samsung's factories as 'Samsung Nexus 2' is found to be listed in the inventory of Carphone Warehouse.

So it seems that Samsung will be manufacturing the Nexus

smartphone

consecutively for the third time and it might be the same Samsung GT-i9260 which has appeared various times on Picasa with test images being posted there.

Along with the Samsung Nexus 2, we can also see that there seems to be a 32 GB version of ASUS built Nexus 7

tablet

on its way which should make a lot of storage-hungry people happy as until now Nexus 7 was available only in 8 GB and 16 GB storage options.

As both the devices have appeared together, it might happen that we see Google announcing both the Samsung Nexus 2 and 32 GB Nexus 7 at a single event in the next few days.

What do you think? Shoot your views below.

Via