More development on the Next Galaxy device has taken place. Samsung has put up an official webpage for the next galaxy device with a running countdown.  The web address is an eye catcher 'www.tgeltaayehxnx.com' (re-shuffles to thenextgalaxy) and shows the countdown running with just six hours to go for the next step.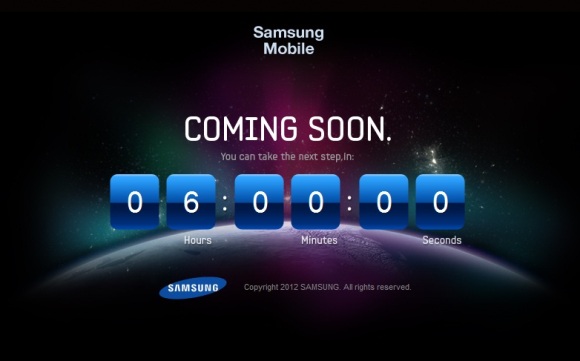 So we need to wait for a few hours until we get to see more about the device. We already know that Samsung will be hosting the official event on the 3rd of May, so we are guessing that they just want a give us a tease till the official announcement is made.

We'll keep an eye on the countdown and update you as soon as Samsung reveals the next step and if you want you can check out the webpage yourself over here.