Samsung to roll out OTA update for Galaxy Note7 limiting the battery charge to 60%
The Galaxy Note7 has caused a lot of damage to Samsung lately, be it in the form of its reputation, consumer confidence or its valuation. The device which was supposed to dominate the market and take on the iPhone 7 is being recalled from around the world due to manufacturing defect. Samsung is doing everything it can to make people turn in their defective units, but it seems some people are okay with using a defective unit, potentially creating a danger to themselves and the ones around them. Hence, as a last resort, Samsung has now decided to roll out an OTA update for the defective Galaxy Note7 units which will limit their battery charge to 60% and preventing them for overheating and exploding.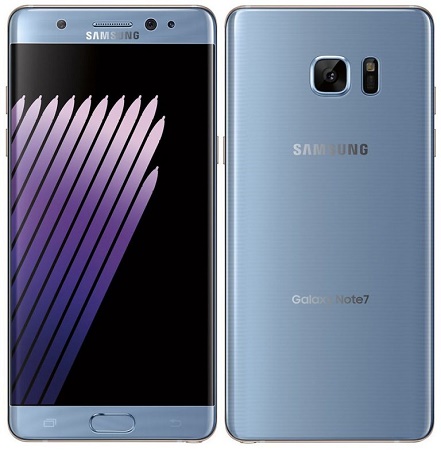 A South Korean newspaper Seoul Shinmun carried a Samsung advertisement on its front page announcing the roll out of this update for Galaxy Note7. As soon as the update is rolled out, all the defective Galaxy Note7 units will only charge till 60%, thus preventing them from overheating and causing explosions.
This is because of those irresponsible owners who aren't returning their defective unit. Those owners who return their defective unit will be offered a new unit, so we don't think they should have any issue returning it to Samsung. Well yes, they have to go to the Service Centers, first to return their defective unit and then later on to get their new unit. But given the fact how dangerous it is keep using the defective unit, owners shouldn't wait much and think twice before returning their device.
"It is a measure to put consumer safety first but we apologize for causing inconvenience." said Samsung in their advertisement. The update for users in South Korea will commence from September 20. As of now, there's no information whether this update will only be restricted to South Korea or will be rolled out for the rest of the markets as well. Given the situation at hand, we believe Samsung should roll out this update to all the markets which have defective units of Galaxy Note7 circulating.
It's unclear at this moment that whether or not this update will be forced upon the users of Galaxy Note7. Well, people are not returning their phones and as a result we come across cases of explosions from around the world. This seems to be the last desperate attempt from Samsung to contain this situation. We really think that Samsung should force this OTA update to all the defective units of Galaxy Note7 units for the safety of their customers and the people around them. This might make the owners return their devices because no one would want to use a high-end device which only charges up to 60%.
Let's see what else Samsung comes up with to make this exchanging of devices faster.