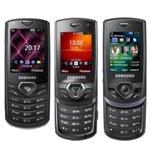 Samsung has announced a sleek, tactile new mobile phone range – Shark. The first devices in the range, the candy bar Shark (S5350) and slider phones, devices Shark 2 (S5550) and Shark 3 (S3550), will be available in next few weeks. Price details are not yet disclosed.

The Shark series provide security features like Mobile Tracker, which helps to trace a lost or stolen mobile by alerting the user whenever the SIM card is changed. In addition, an SOS Message can be programmed to send a distress alert to a pre-selected emergency contact, enabling quick and discreet requests for assistance.

Shark (S5350): SNS-enabled Sleek Metal Candy Bar

The Shark has sleek curves, metallic finish and unique, asymmetric design. It comes with a 3.2 megapixel camera. Moreover, the Shark features Multi-instant messenger which combines all of the user's accounts for GTalk, AIM, and Palringo Chat into one easy-to-use application for instant communication with all friends.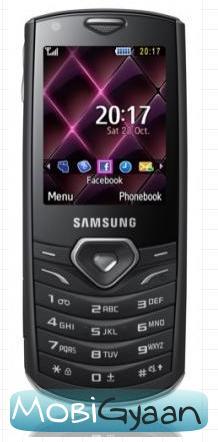 Shark 2 (S5550): Futuristic Fluid Slider with AMOLED
The Shark 2 boasts an AMOLED screen. It has 5 megapixel camera with Auto Focus. Video is captured at 30fps for steady playback and recorded in QVGA resolution. Other features include 110MB internal memory and an external microSD slot (up to 8GB), ensuring significant storage for any multimedia needs.
Like Shark, Shark 2 also features Multi-instant messenger for instant communication with all friends. Shark 2 is also equipped with an SNS shortcut menu on its idle screen, so users can instantaneously be connected to their social networking sites.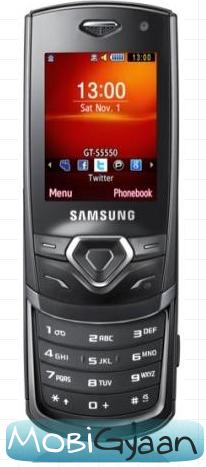 Shark 3 (S3550): Compact and Curvilinear
The Shark 3 has slim and sleek exterior. A new UI feature – one additional soft key added in the bottom center which adapts to users' needs for intuitive navigation. It is equipped with a 2 megapixel camera. There is 40MB of built-in memory and a microSD (up to 8GB).