Save your web pages for offline reading on your Android device thanks to Instapaper
The Instapaper app has finally arrived on the Android platform. In case you are unaware Instapaper is a pretty cool app which allows you to save web pages for reading later.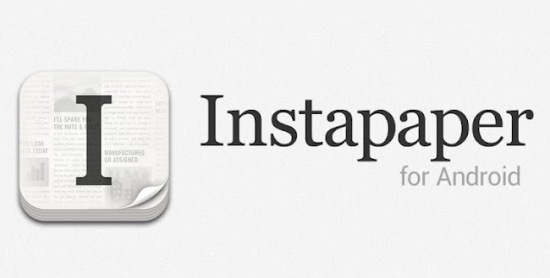 You can basically save web pages for later offline reading and it is not only optimized for readability on phone's screen but as well on your tablet devices. It's a pretty useful app, like you have really long articles and blog posts that you love but don't have time to read all of it, so you can save it with the app and then read it later.

Saves most web pages as text only, stripping away the full-sized layout to optimize for tablet and phone screens

Distraction-free reading environment gets out of your way so you can focus on the content

Everything you download is then available offline, so you can read whenever you want, even on airplanes, subways, or Wi-Fi-only devices away from internet connections

Adjustable fonts, text sizes, line spacing, and margins

Dark mode and brightness control for night reading

Automatic Dark mode switching for sunset times in your location (not all devices support this feature)

Folders for organization

Share via web browser and any app that supports sharing

Download up to 500 articles on your phone or tablet, and store unlimited articles on the Instapaper website
The app costs about Rs.166, and can be downloaded by hitting the Google Play thumb below.