So, you don't like taking a screenshot with the physical keys or you aren't fond of the button sequence? Perhaps, you're on a hunt for a new button to take screenshots. With the latest updates in the Android Marshmallow, you can now take a screenshot using Google Now On Tap and without using the hard buttons (Power Button + Volume Down Button). For those who don't like the physical keys to take a screenshot every time, this guide can be worth for you.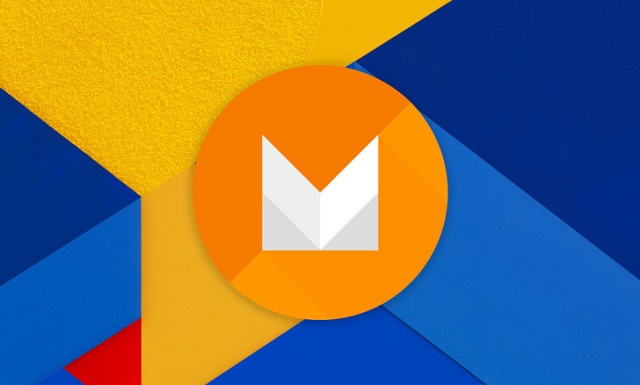 If you're running the latest Android 6.0 Marshmallow on your device, then you've been heard of its feature called Google Now On Tap. Now what the feature does is it will try to get a contextual information for what is present on the screen whenever you press and hold the home button from any screen you are on. Just when you perform such activity, you have the option to share it or save it as a screenshot. Here's how to do it.
How to take a screenshot using Google Now On Tap
Simply press and hold Home button while you are on the screen you want to take the screenshot of. Google Now on Tap appears on the screen.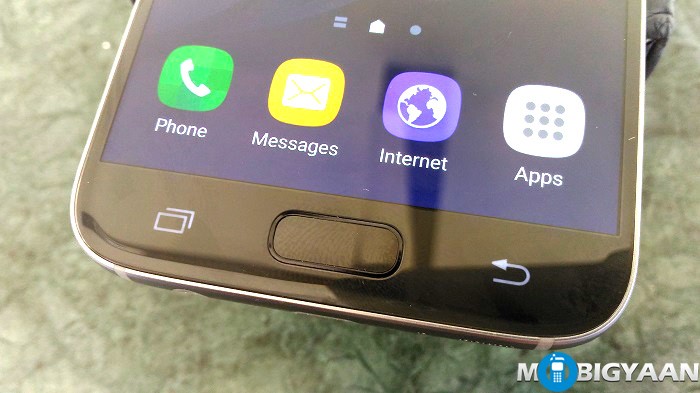 At this moment, you have a small share button at the bottom-left corner of the image, tap the share button.
When you tap the share button, a screenshot will be taken and you have the option to share it.
From there, you can save the image to your Gallery, upload it to Google Drive or share it with any other apps you want.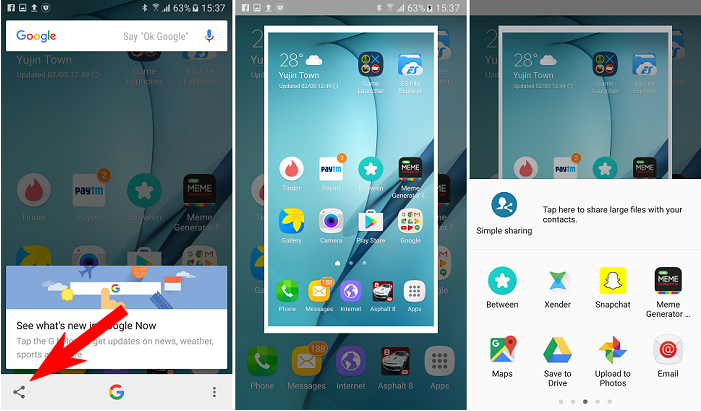 This method will help you to take a screenshot and share it instantly with the apps you want. If you like this guide, kindly share it using the social buttons among your friends. Check out our How-To Guides for more interesting guides.