Screenshots of Revamped Facebook for Android popup, also brings in 'Nearby'
New images of a probable update to the Facebook for Android app have popped up. The version 1.8 of the software which is said to be codenamed "Katana" will be as you see in the screenshots above.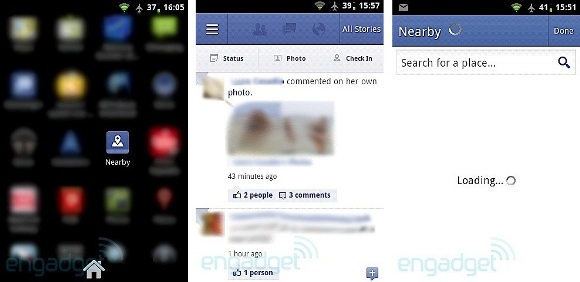 The version 1.8 brings in revamped navigation and new menus and a new addition of feature which is being called as 'Nearby'. This could be a shortcut to Gowalla, the check-in service that Facebook is recently rumoured to have acquired. So this may be something to do with that service. But we can't say anything about it until something official pops up.