Sharp to launch new 7 inch tablet and dumps 5.5 and 10.8 inch tablets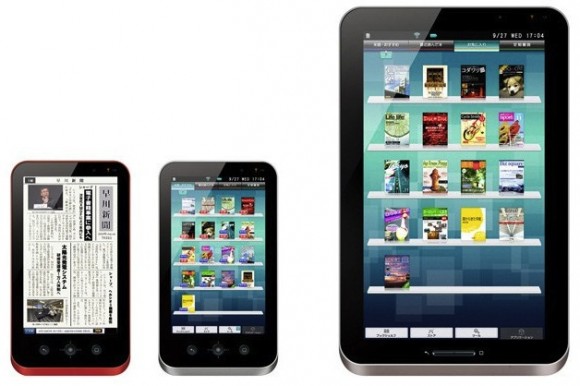 Sharp has stopped the production of its Galapagos 5.5 and 10.8 inch tablets. The reason behind it is unknown but no new order for them will be taken after September. Instead, Sharp will come up with a new 7 inch tablet, Galapagos A01SH which was announced back in August.
The 7 inch tablet will have will have a 1024 x 600 screen resolution, 5-megapixel rear camera and 2-megapixel front camera. It will have an integrated modem for up to 42Mbps download speed. The tab will run on Android 3.2 Honeycomb over NVIDIA's Tegra 2 dual-core processor. The battery is said to last for around 7.5 hours.
The exact date of launch and price is still not known. But do keep a watch over here for more news upon it.