Skype for Windows Phone already in testing, may arrive at MWC
Multiple reports are popping in and The Verge reports that the Microsoft has already started testing Skype over the Windows Phone platform. This testing of Skype is as for now only limited to Microsoft's employees.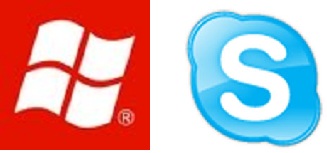 Skype has been missing from the Windows Phone platform for too long now and when Microsoft bought away Skype it was being said that the app would arrive anytime in late-2011 but that has already passed. Now latest sources have gone on to day that we could see the launch of Skype at the Mobile World Congress (MWC) later this month but it all depends for now on the internal testing that's on within Microsoft. But we know is that app is almost complete and so a launch at the MWC seems a very viable option.