Along with the launch of the Windows Phone 8 OS, Microsoft has emphasised the integration of Skype into the OS and had announced that the Skype for Windows Phone 8 app will be made available soon.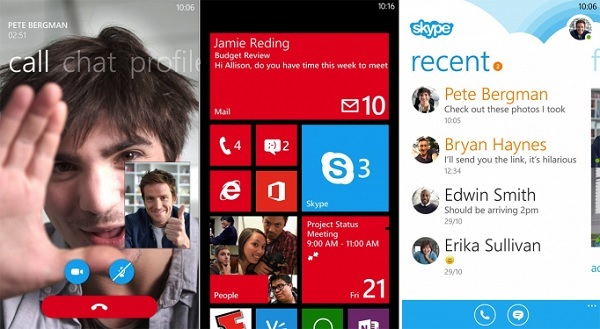 And today Skype has released a preview version of the Skype for Windows Phone 8, giving us a look at what we can expect from the revamped app.
Skype for Windows Phone 8 OS has been built from scratch to take full advantage of the new OS thus giving users a great new experience. In the preview version, Windows Phone 8 owners will get all of the Skype basics in the new, modern design along with many of the new features such as integration with the People Hub and a combined contact list with buddies from Windows Live Messenger.
 
The app is now "Always On" and works in the background without consuming much of your smartphone's battery thus you will always be reachable to your friends and family. Users can start a chat with any Skype contact right from the People Hub and keep up with new messages as they come through with Live Tiles.
 
As this is a preview version and not a final release, users may find some bugs here but if you are too curious as to how the app looks and feels and own a Windows Phone 8 smartphone, head over to the Windows Phone Store and try the apps for yourself.