Smartphone users in India less on calling and texting, more on apps and entertainment [Research]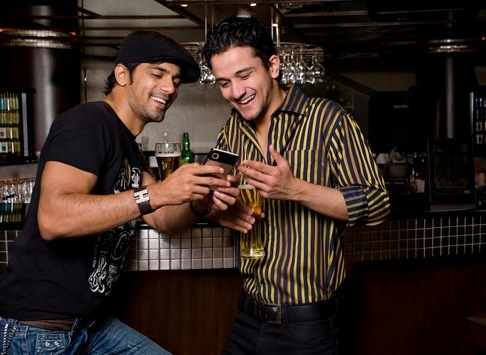 The newly formed strategic alliance between Nielsen and Informate Mobile Intelligence has revealed that Indian smartphone users spend more time on entertainment and internet based content than on voice calling and text messages.
Nielsen Informate Mobile Insights says that in its most recent study of the emerging Indian smartphone market, the average smartphone user spends 2.5 hours a day using their phones with 72% of their time spent on activities such as gaming, entertainment, apps and internet related content. Only 28% of their time is now used for voice calls and text messaging.
Key Findings by Nielsen Informate Mobile Insights
Smartphone users in India are using their phones for more than 2.5 hrs per day, of which communication (calls, SMS, emails) accounts for only 28% of usage

Younger Smartphone users (15-25 yr olds) spend more than 3 hrs per day on their phones and spend 60% of the time on entertainment & browsing e.g., gaming, surfing the net and multimedia

68% of 15-24 year olds used a chat app last month as compared to 42% for the 31+ year olds; and

Data usage for 3G users was close to 44% more than 2G users

An Android user installs an average of 19 apps in a month compared to 10 apps for a Symbian user

84% of Android users played a game in the last month compared to 59% for Symbian users
                              Time spent and activities on Smartphones
| | | |
| --- | --- | --- |
| | 15-24 yrs | 31 + yrs |
| Total Time spent on the Smartphone | 3 hrs | 2 hrs |
| Total Time spent on Browsing & Entertainment | 2 hrs | 1 hr |
| Total Time spent on Chat & SMS | 31 mins | 15 mins |
 
                        Apps and gaming behavior by Operating System
| | | |
| --- | --- | --- |
|   | Android™ Users | Symbian™ Users |
| No. of App downloads in a month | 19 | 10 |
| Gaming Usage | 84% | 59% |
| Primary Download Location | Android Market App | Ovi Store Site |