SMS Gupshup conducted its first Voice of India Poll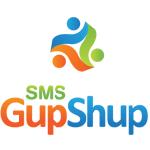 India's SMS social network SMSGupshup, which has over 30 million users, recently conducted its first 'Voice of India' Poll. The topic of this poll was Indians' attitude toward the job being done by Prime Minister Manmohan Singh in comparison with American President Barack Obama.

Nearly 5000 Indians participated in this round of Voice of India poll, which was distributed to various SMS GupShup communities in early June. The poll concluded that Indians narrowly believed that Obama is doing a better job than Singh by a 4% margin – 52% Obama, 48% Singh.