With the increasing demand for Instant Messaging services, the competition has increased thus making the developers to add new and improved features. SnapChat has announced new updates for their app.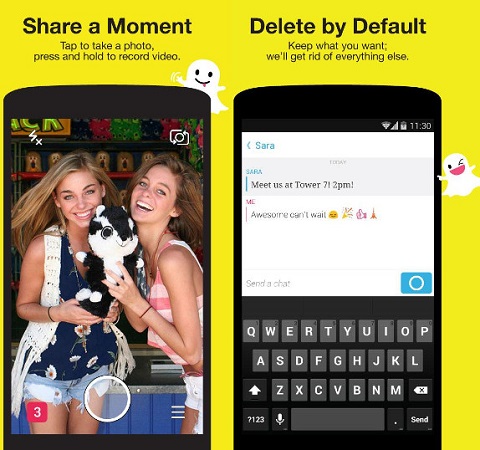 Snapchat has announced support for instant messaging for its Android and iOS apps. To chat with your friends, you need to swipe to the right on a friend's name in your Snapchat inbox. You can also send photos and videos directly from the chat. Interestingly, once you leave the chat, the messages will be automatically deleted unless specifically saved by the user.
The new update also brings live video chat. To share a live video with your friends, all you need to do is press and hold on the video. The place you keep the finger shows your thumbnail from the camera. You can switch between the front cam and rear cam by just sliding your finger. The updated Snapchat is currently available for Android device and would soon come to iOS devices.