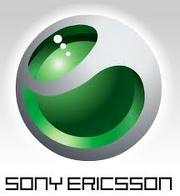 Sony Ericsson appoints Bolywood star Kareena Kapoor as its brand ambassador to endorse its Brand in India.Taking Sony Ericsson's entertainment heritage to new heights,newyly appointed brand ambassador Kareena Kapoor unveiled  the new portfolio of phones – including the much awaited XPERIA X10, XPERIA X10 mini, XPERIA X10 mini pro, Vivaz, and Vivaz pro – combine rich graphics with intelligence capabilities.
Further building up the excitement quotient, Sony Ericsson also announced the roll out of an impelling marketing campaign with a barrage of new elements, including its association with the extremely talented and beautiful Kareena Kapoor. Another interesting aspect of the company's upcoming campaign will be the greater emphasis on digital and social networks marketing, which is in synergy with what today's evolving consumer wants.
Speaking on the launch of the new phones, Hirokazu Ishizuka, Corporate Vice President & Head of Asia Pacific region, Sony Ericsson Mobile Communication said, "As a brand, we have evolved. The proliferation of social and digital media is changing the consumer experience with mobile phones and the new portfolio we present today really takes communication entertainment to the next level." "Being one of the most widely-followed youth-icons, Kareena matches the level of energy, vibrancy, passion and fun associated with Sony Ericsson, and thereby elevates the aspiration value of the brand.
Speaking on her association with Sony Ericsson, Kareena Kapoor said, "I am very happy to be associated with Sony Ericsson. Having experienced the new phone – the XPERIA X10, I believe that Sony Ericsson truly represents the fusion of communication and entertainment in mobile device. I love my new feature rich Sony Ericsson XPERIA X10 that allows me to easily keep in touch with my family and friends, while keeping myself entertained on the go."
The new portfolio also introduces a new UX platform that creates a unique Sony Ericsson user experience by combining best-in-class entertainment features with signature applications, unrivalled integration of social media services and a rich graphical user interface. Among the many new features, the new phones introduce signature applications like Mediascape and Timescape™ that lets consumers organise everything in their phone in an intuitive way.