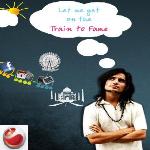 Want your Applications/games to be featured on Sony Ericsson content Channel? If yes, then Sony Ericsson Developer World (SEDW) is giving you a chance to do so. SEDW has announced the 'Get on the Train to Fame' contest.

Through this contest, the developers get a chance to feature on the Sony Ericsson go-to-market channels – PlayNow and Fun & Downloads that are available to consumers in upto 70 countries.

In addition to this, the best prospective application every week could win a Satio (Idou), a high-end Symbian smart phone by Sony Ericsson. The contest also offers developers a chance to receive 70% of revenue from the sales of their content.

To Submit your entires visit www.sonyericsson.com/in/traintofame.