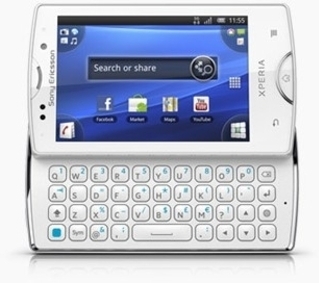 Sony Ericsson had announced the Xperia Mini and Xperia Mini Pro a few months ago. The handsets were said to launch in August and it seems that the launch date will be a bit early. Flipkart is selling the Sony Ericsson Xperia Mini Pro and it is available at pre-order.
The Android handset has been missing from the news for quite some time, but finally some development. The handset is priced at Rs. 15,099/- which seems pretty decent for the features it delivers including a 1GHz processor, Android Gingerbread, 5MP camera with 720p video, full-QWERTY keyboard, etc. So this pre-order confirms one thing, Sony Ericsson will be launching the handset anytime in this week or the next.
We'll keep you posted if there is any official announcement related to the device.