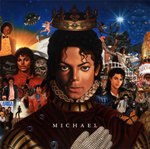 TATA DOCMO and Sony Music have come together to launch the much anticipated album 'MICHAEL' which will feature the priceless songs recorded by the King of Pop – Michael Jackson. The album consists 10 tracks including the "Hold My Hand" duet with Akon.
This album will be exclusively made available to Tata DOCOMO subscribers which will enable the subscribers to access Michael's Call Me Tunes, My song, Full Songs, Videos, Wallpapers and Ringtones. The subscribers can enjoy this service by calling 55500 at a charge of 2p/sec, they can also set it as a call me tune directly by sending SMS MJ to 55500 (toll free).
Tata DOCOMO is also conducting a contest for its subscribers in Chennai where the lucky winners who download the maximum number of songs from the album will be given a pass to attend the listening party on tomorrow.
Apart from 'Hold My Hand', this alum also consists of songs like 'Behind the mask', 'Breaking news', 'keep Your Head Up', '(I Like) The Way You Love Me'