It seems Sony is on a roll. Just yesterday the company announced the launch of the Sony Xperia GX and Xperia SX for its consumers in Japan and today we see images of another upcoming smartphone, the Sony ST26i leak on the web.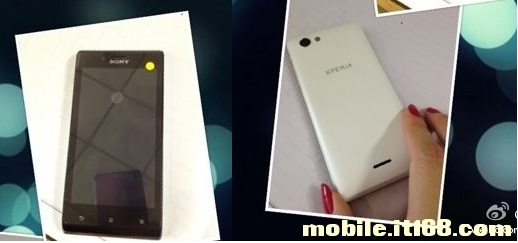 The most striking thing which we note of the Sony ST26i is that it lacks the traditional green globe logo which the company used before it broke up with Ericsson and bought its entire share in the joint venture.

Also unlike the Sony Xperia GX and SX, the ST26i sports capacitive buttons on the front and not the on-screen buttons. But one thing is for sure that the device will run on Android OS but which iteration is a question. We really hope we don't see Android 2.3 Gingerbread on the device as it'll be a disappointment for many users out there.

Going by the specs, then the Sony ST26i is alleged to arrive with a 4 inch qHD screen, run on 1GHz ST-Ericsson U8500 chipset with 512MB of RAM, have about 8GB of internal storage and HD video capable camera.

It would be interesting to see as to when Sony makes the device official and if a previously leaked roadmap of Sony is to be considered then the device may turn out to be the one codenamed Olive_I and arrive in June for about €308 or Rs. 19,990.