A new Sony smartphone has just leaked in the wild and it's supposedly the Sony Xperia Cosmos. From what we've come to know, the Sony Xperia Cosmos will be another smartphone after the Xperia C3 that will be aimed the selfie lovers.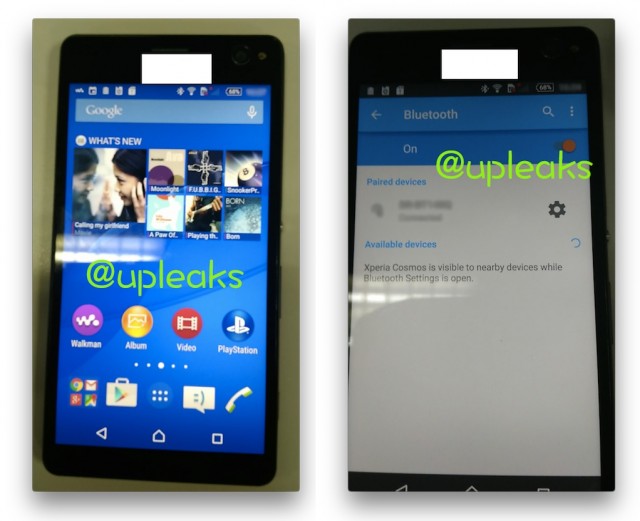 The leak comes from @upleaks and we get to see two shots of the device. The leaked Sony smartphone features the usual Sony looks but we like the narrow bezels and the rounded corners. The device also has the Sony lock button we're used to. We can also see that the device is running Android 5.0 Lollipop.
The leak also mentions that the Sony Xperia Cosmos will pack in a 5 MP front-facing camera with LED flash. This should bode well for people who want to take selfies at night or in low light. The device is said to be powered by MediaTek's 64-bit Octa-core MT6752 processor, so it's going to be a mid-range affair for sure.
Those are all the details we have currently but we should know more soon. We have no idea when Sony plans on releasing the device but we'll let you once we know.