The Sony Xperia Z2 has been eagerly anticipated all over. It landed on Indian shores after gathering rave reviews the world over. It builds on the gorgeous form factor of its predecessor and has some awesome camera tech on board. Besides which there is awesome stuff under the hood – a 2.3-GHz Qualcomm Snapdragon 801 processor along with 3 GB RAM.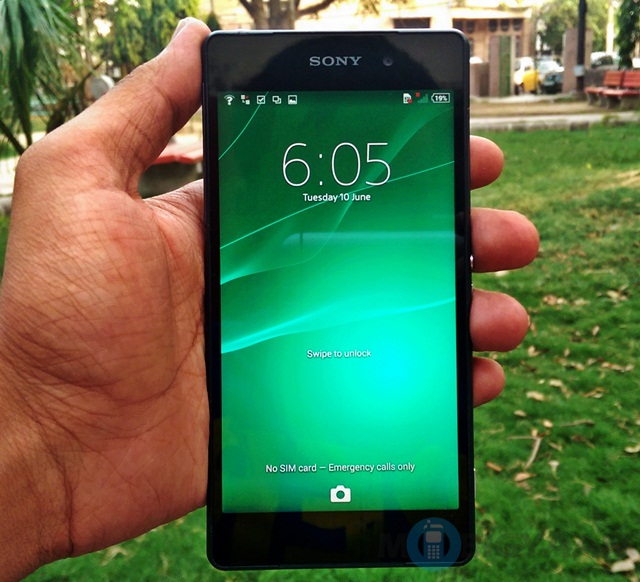 The  Sony Xperia Z2 is definitely a beauty, but like all beautiful things in life, it is not easily available. Be prepared to shell out your month's salary -This slugger comes with a Rs. 49,900 price tag! It is currently available in the market at around 45K, which I wouldn't call cheap.
The Sony Xperia Z2 is the Sony flagship phone for 2014 and sets the tone for the handsets to come from Sony.
The Xperia Z2 is a brave adventure from Sony. But in a market where a 51K plus Galaxy S5 failed to impress, will Sony stand its ground, especially at its current price tag? Lets find out.
Here is our Sony Xperia Z2 review.
Sony Xperia Z2 specs:
5.2 inch display
1920 x 1080 pixel resolution
2.3 GHz quad core Qualcomm Snapdragon 801 processor
Adreno 330 GPU
3 GB RAM
16 GB internal memory
20.7 MP primary camera
2.2 MP front facing camera
Google Android v4.4 KitKat
3200 mAh battery
Hardware
In my view, Sony is one company that treats designing smartphones and tablets no less than an art. The attention to detail here is just awesome. The Sony Xperia Z2 looks premium. It is a tad bigger than its predecessor and weighs in at 163 grams. In fact, despite packing in a bigger display and other specs, it is actually a few grams lighter than its predecessor. Its pretty damn smooth to hold.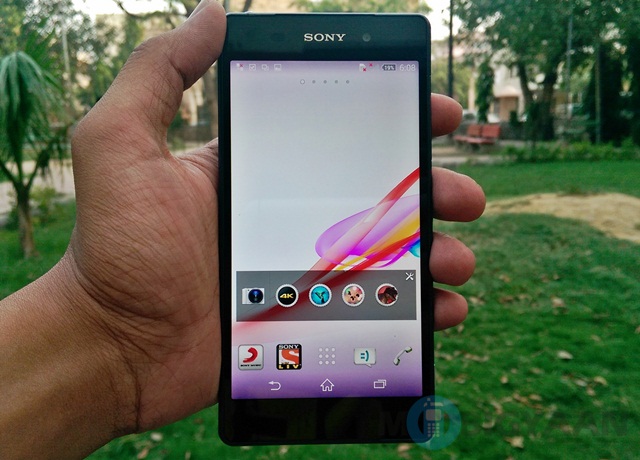 The Sony Xperia Z2 is a visual treat. From the moment you set your eyes on this phone, you will be enthralled by its presence. The phone has the same unibody form factor as the Xperia Z1 albeit with bigger, thicker flaps.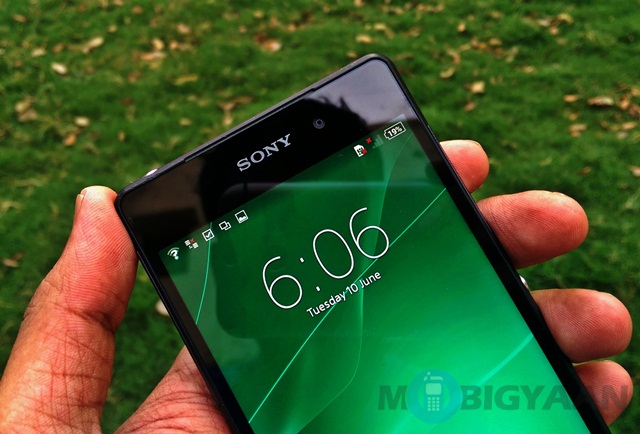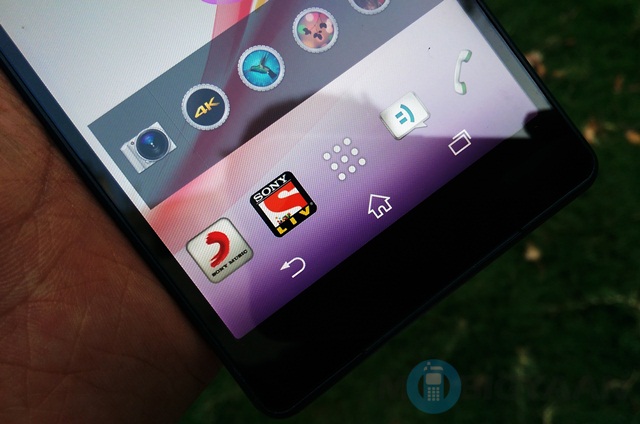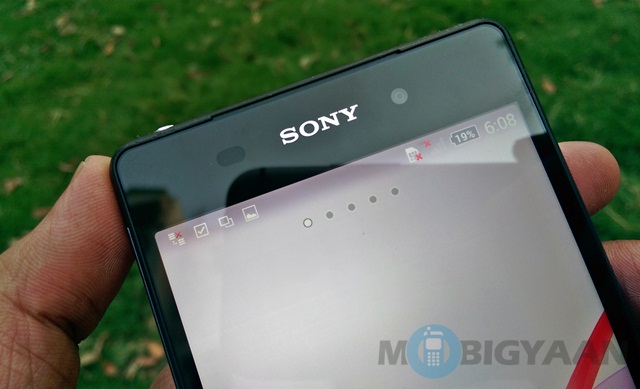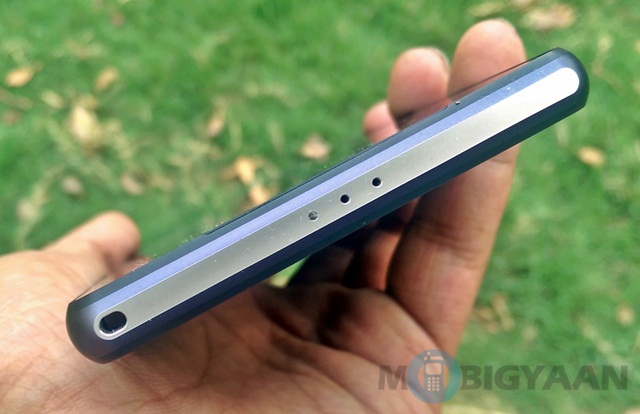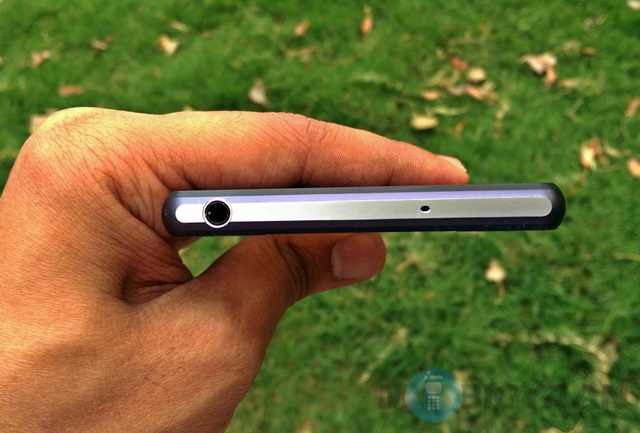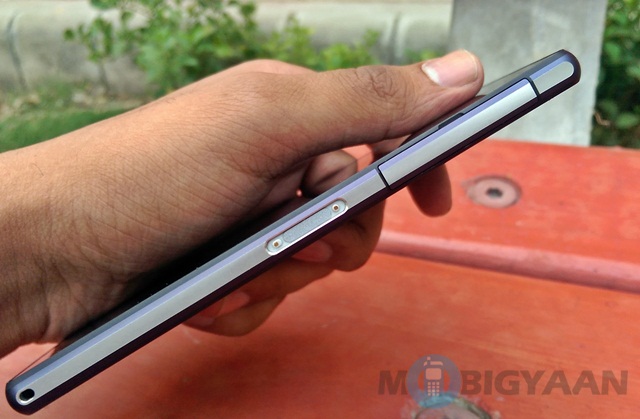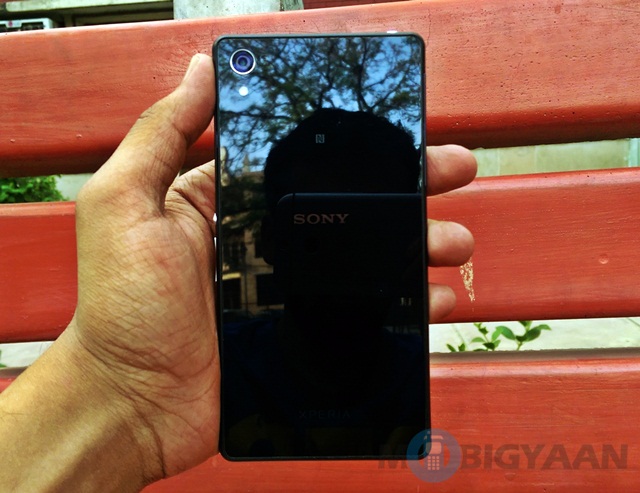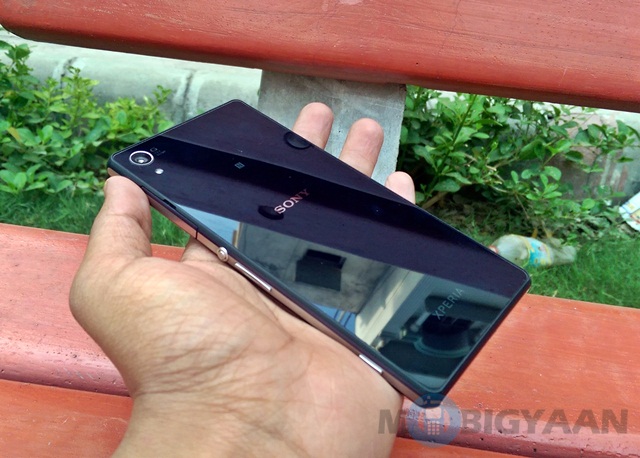 While the front of the device houses the 5.2-inch full HD display, the back made of chiseled glass, houses just the camera. The back of the phone was  in fact more interesting for me, since I just wanted to keep running my fingers over it again and again. There are no major changes to speak of, except one – The polished edges of the smartphone. There is something new here. I can't make head or tails of what it is, but it feels awesome to touch it. It lends the phone a premium feel more than anything.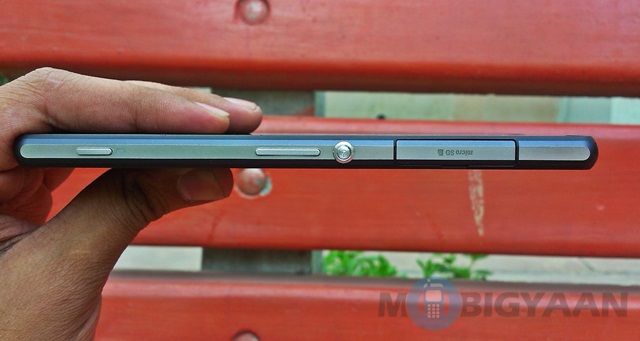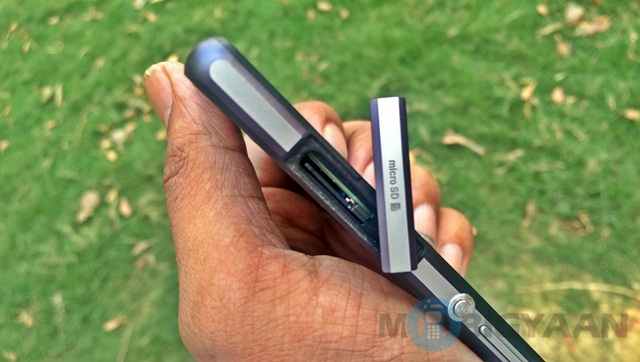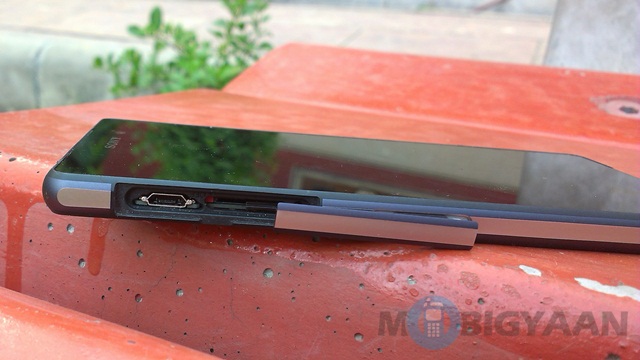 Just like the rest of Xperia Z series, the Sony Xperia Z2 comes with dust proof/waterproof protection and has flaps covering the MicroUSB slot, the SIM slot and the MicroSD slot. These flaps, when closed, make the phone feel like one solid piece of glass.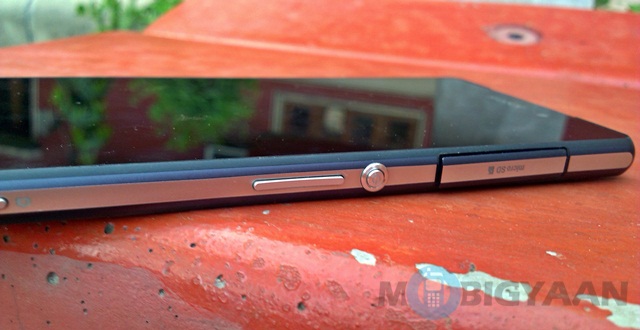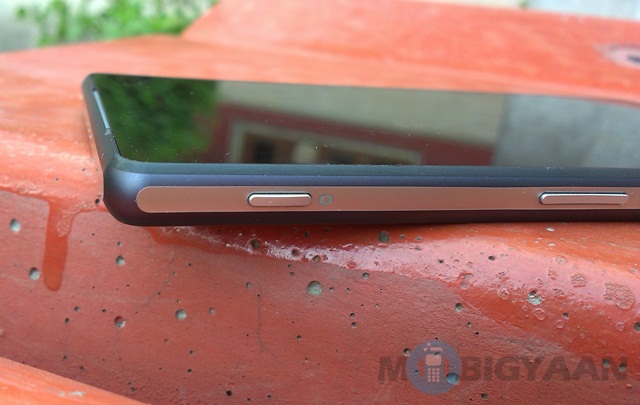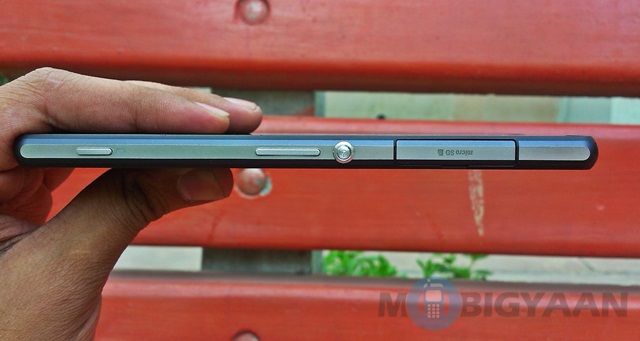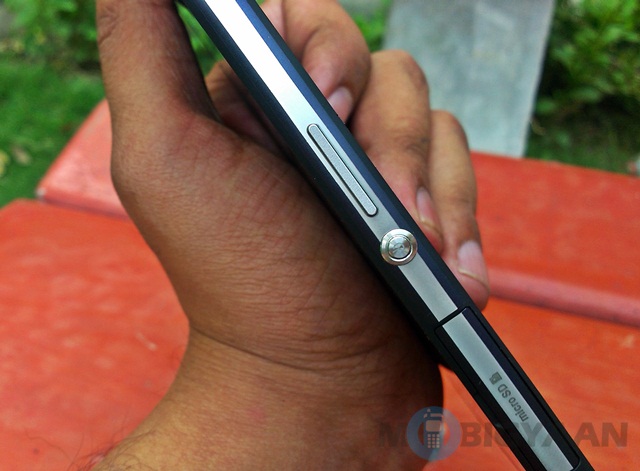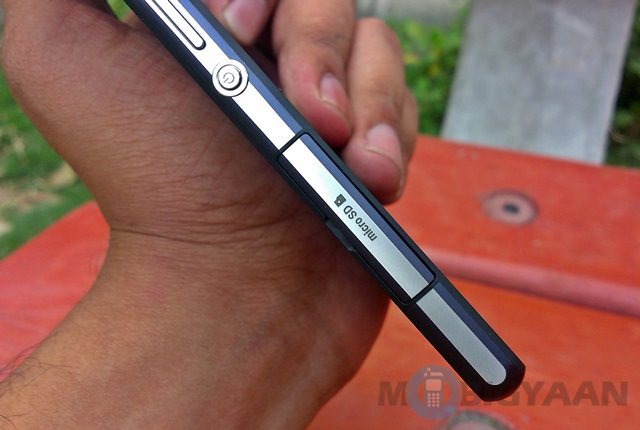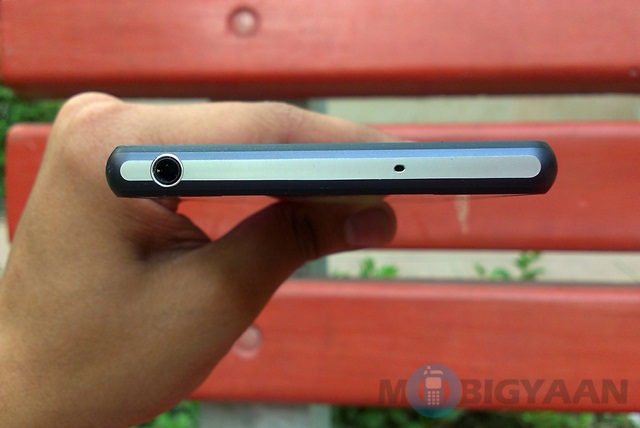 It is a unibody phone. The back cannot be opened yet, I still loved it. Besides housing the 20.7-megapixel snapper, it is made of glass, which is smooth and reflective, you can actually see your face in it. On the downside, it is little smudgy and slippery.
Sony has also endowed the phone with stereo speakers at the bottom, which is definitely cool.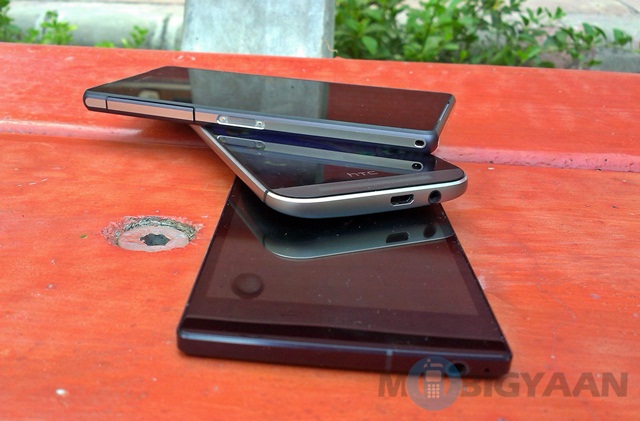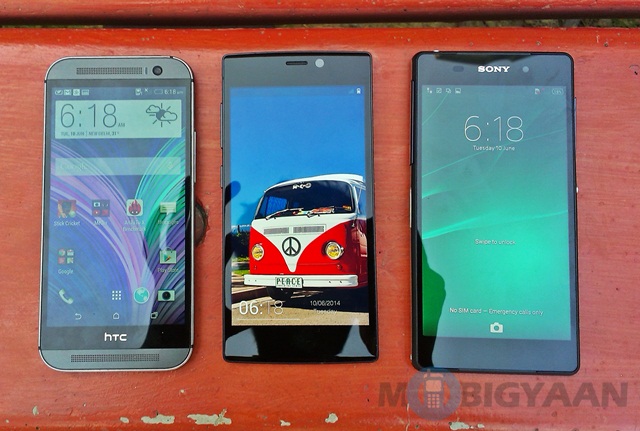 Sony Xperia Z2 compared to the HTC One M8 and Gionee Elife S5.5
In terms of visual attractiveness, its only rival is the HTC One M8. Nothing else even comes close. (The Samsung Galaxy S5 is not even in the running!)
The thing is, if you have the kind of premium it demands, you won't be disappointed with the premium feel it gives.
Sony has done something Samsung failed at. Take the same form factor forward with every new iteration of a phone and succeed at it.
Display
The Sony Xperia Z2 comes with a 5.2-inch full HD Trilumnous display. Its a full HD display alright but trilumonus, biluminous and other such fancy terms don't make no sense to me. Rather the display is pretty great, but I would have been ecstatic, had Sony opted for a Quad HD display, given the fact that its visual and audio capability already do pretty well.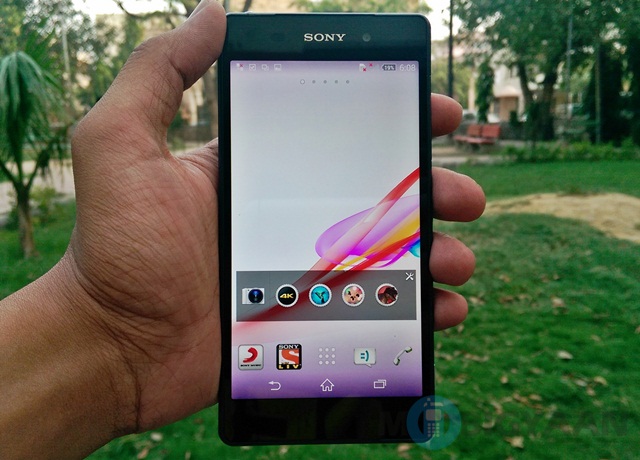 The Sony Xperia Z2 comes with a 442 ppi screen density. The display is fantastic and just as always, Sony does not disappoint in the display optimization department. Sony is the big daddy when it comes to creating great displays, the leaps and bounds it makes in this technology for its TVs pours down on to its smartphones , which is what makes the display so vibrant. Make no mistake, this is a top-end display.
The sunlight visibility is pretty damn good.The screen does get a little smudgy, but that's the only thing that I would find worrying. But rest is pretty awesome.
You can actually customize the display according to your choice. I am of the opinion that switching off the X-reality engine and using cool colors as wallpaper works best.
Software
When it comes to software, Sony doesn't change the script for any of the devices in the Xperia Z range and the Xperia Z2 is no exception to this philosophy. If you are familiar with it, you will  be pretty comfortable, otherwise you might take a little time to adjust to it, but it is all good.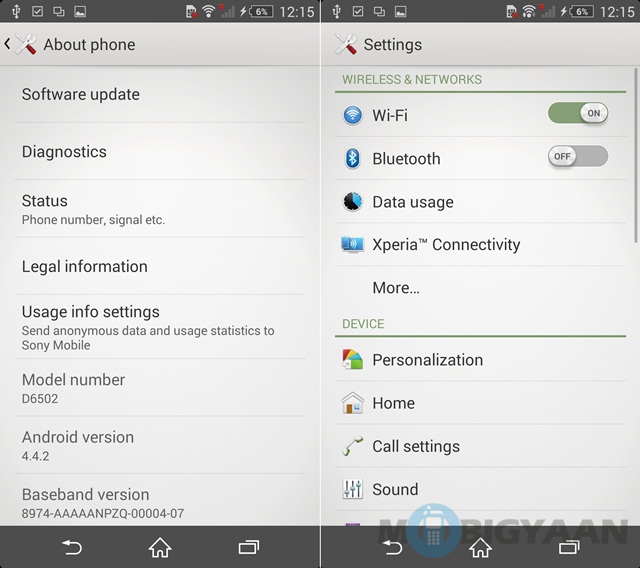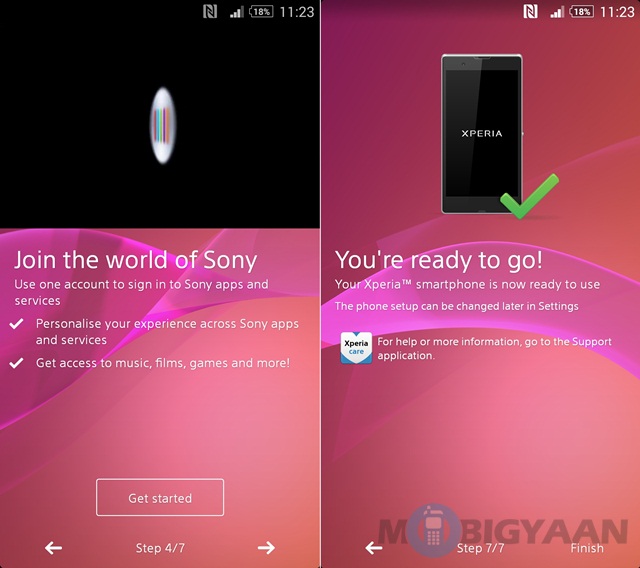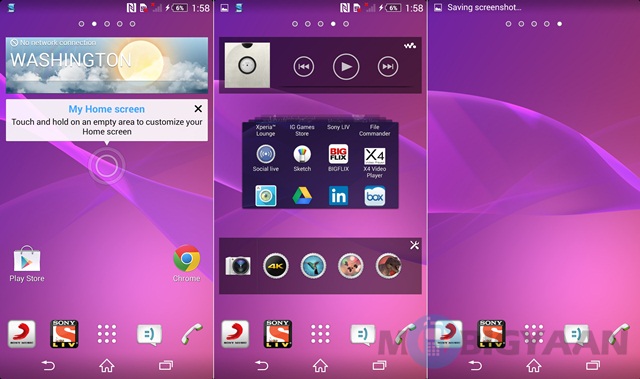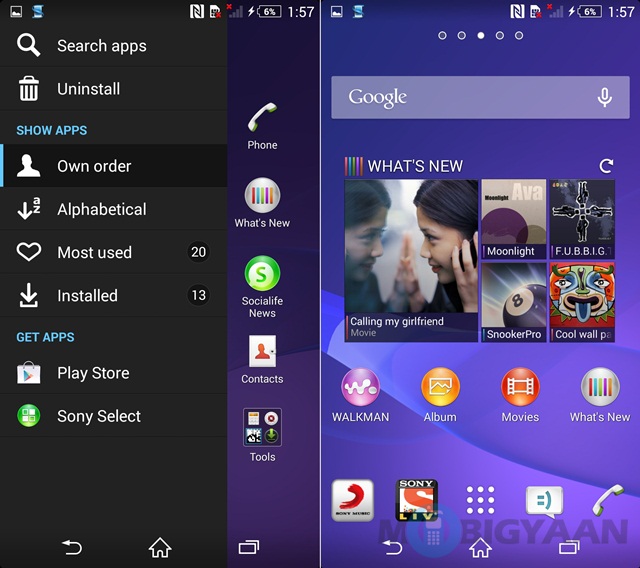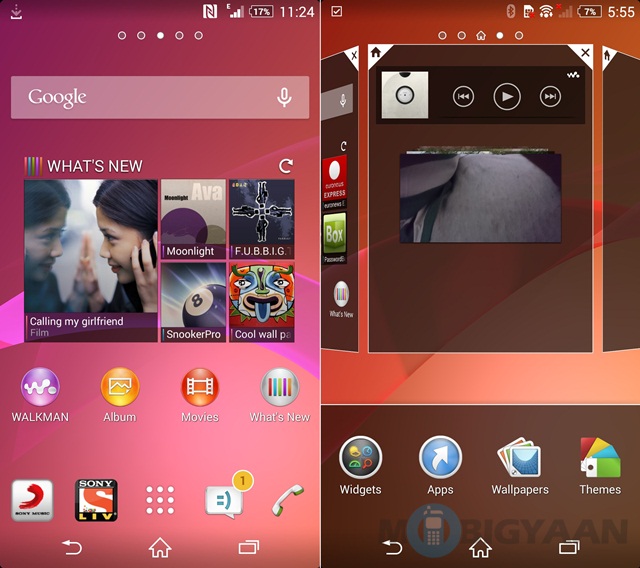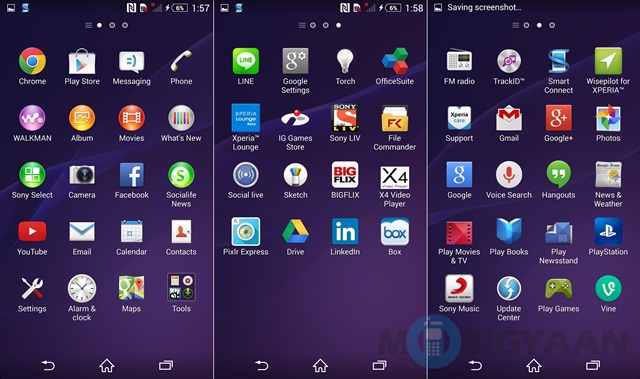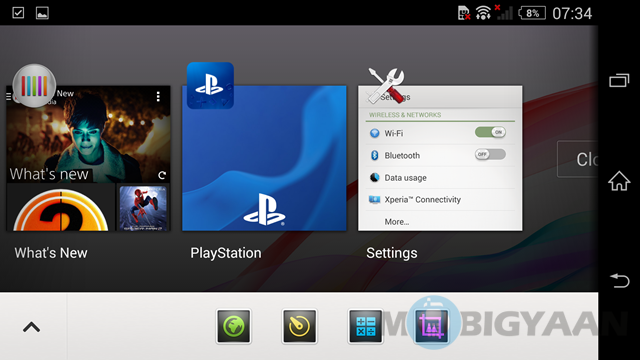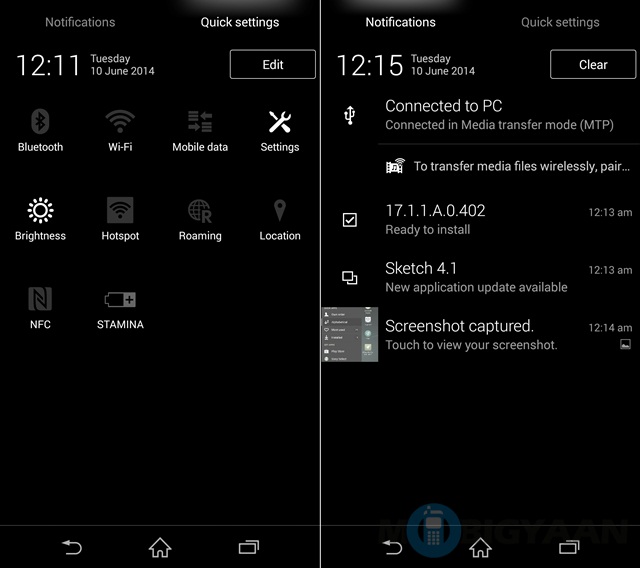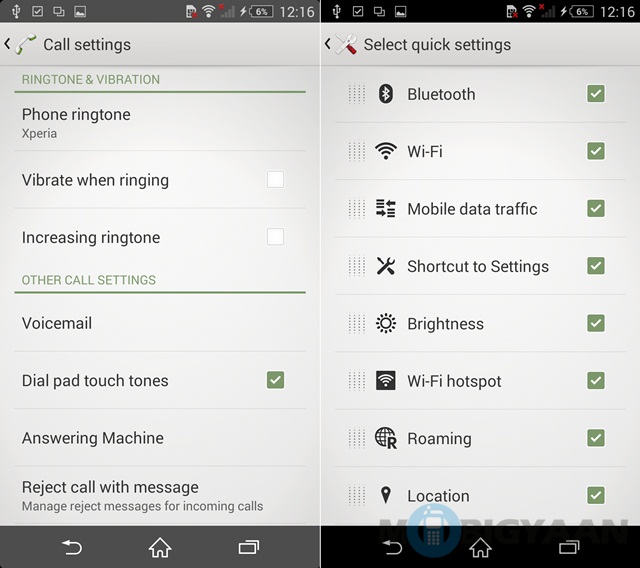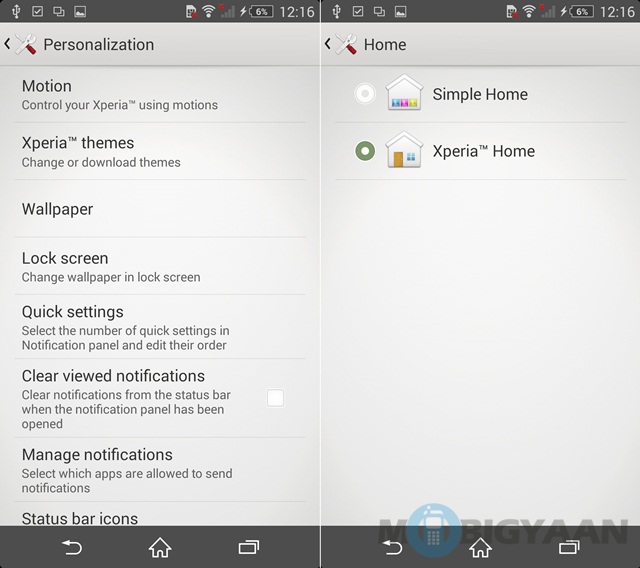 It is the matter of individual perspective whether you like Sony's UI or not. If you want something simple, this might end up being a hassle. But, you will get adapted to it sooner or later. The only thing that I have a problem with is that Sony is a company that works on presentation, but it has stuck to this UI for more than a couple of years now.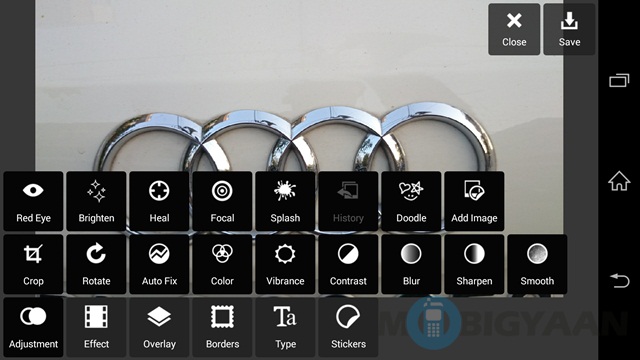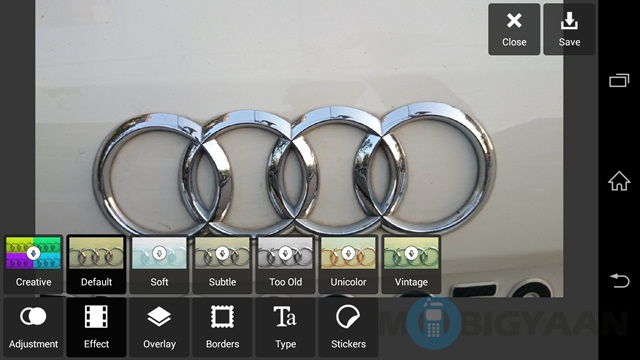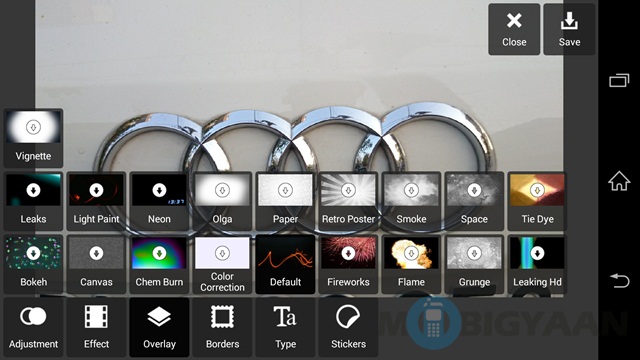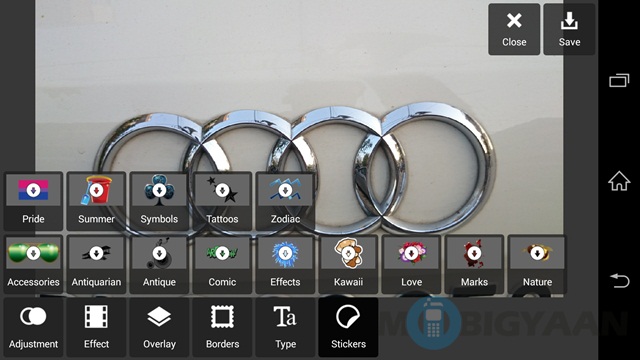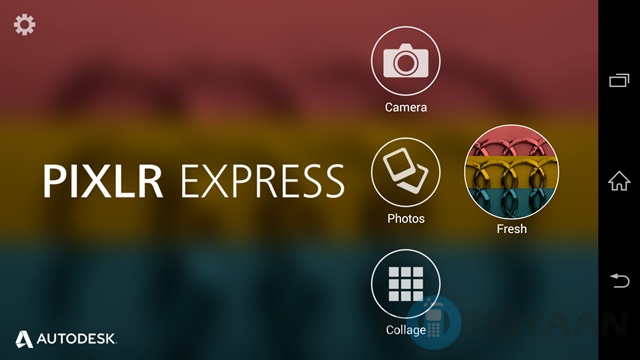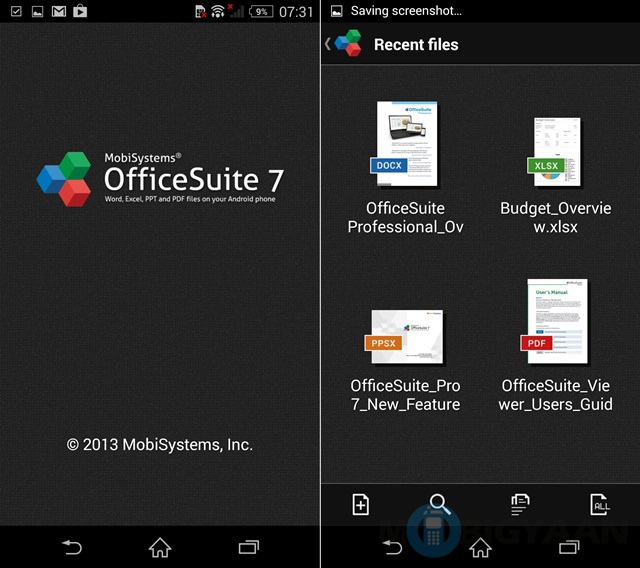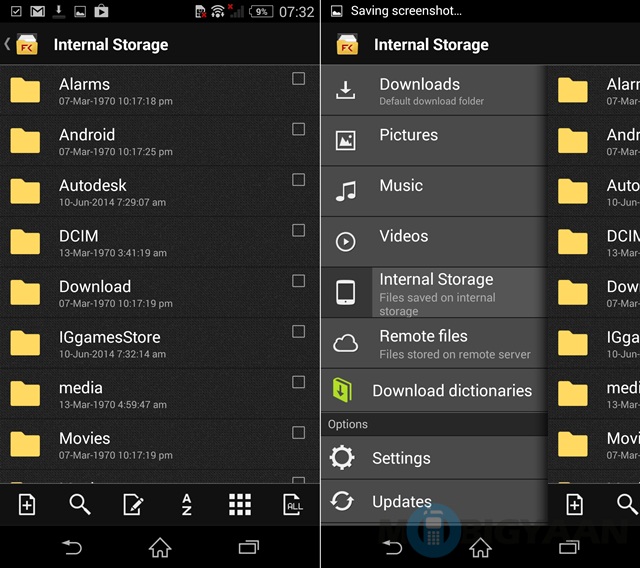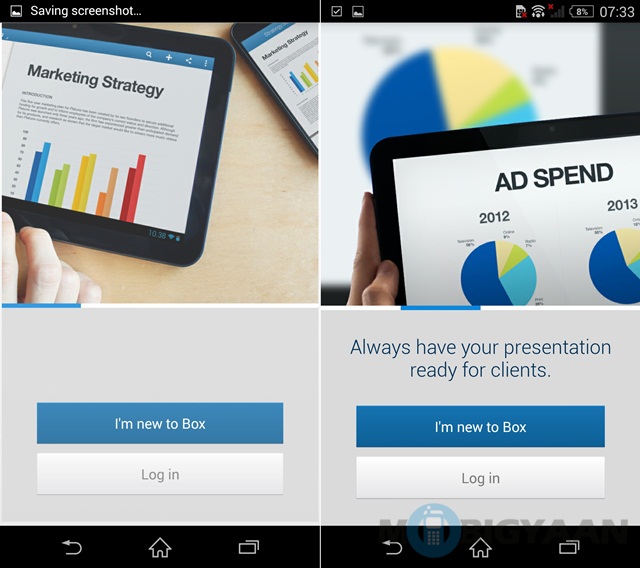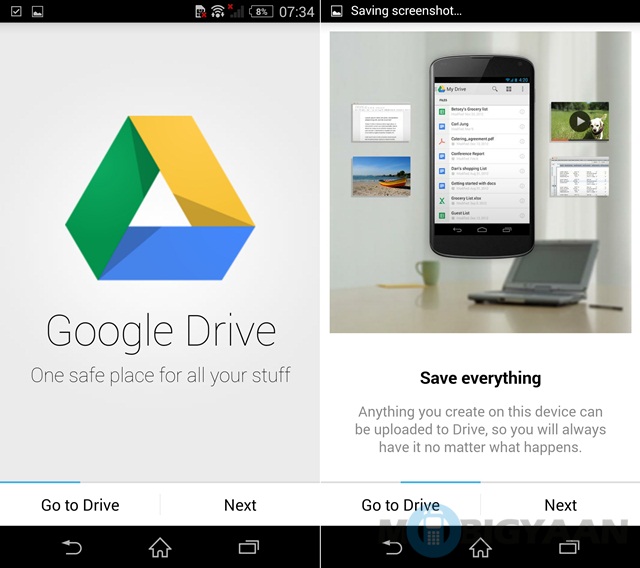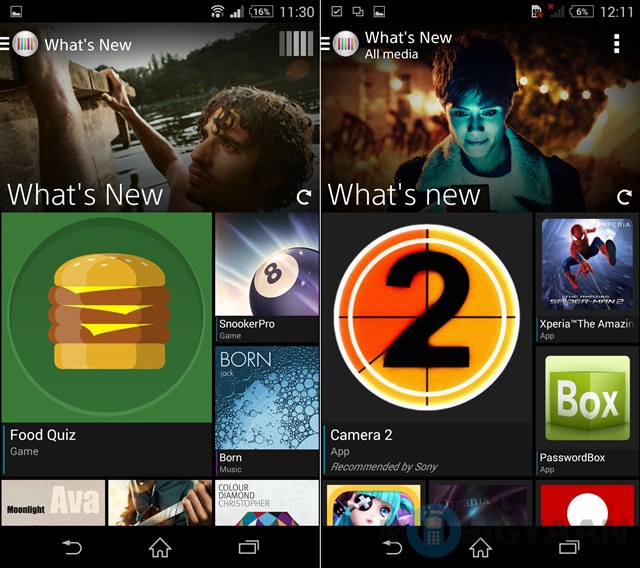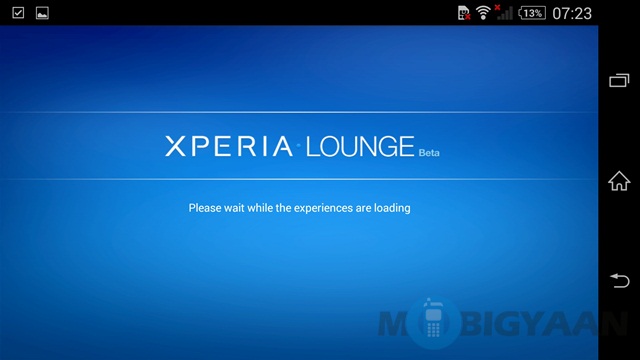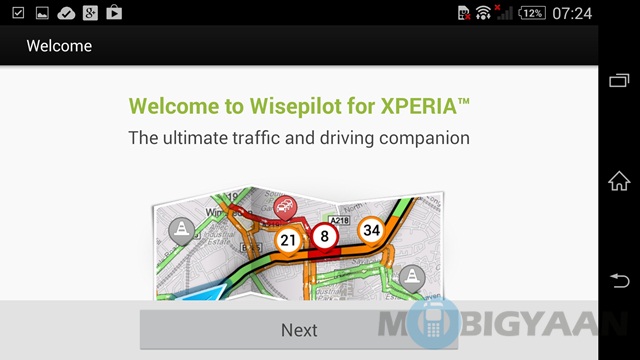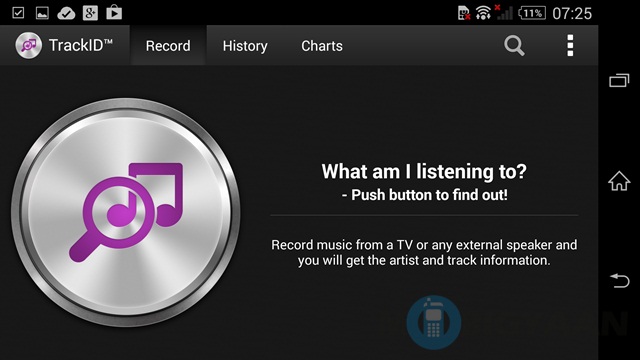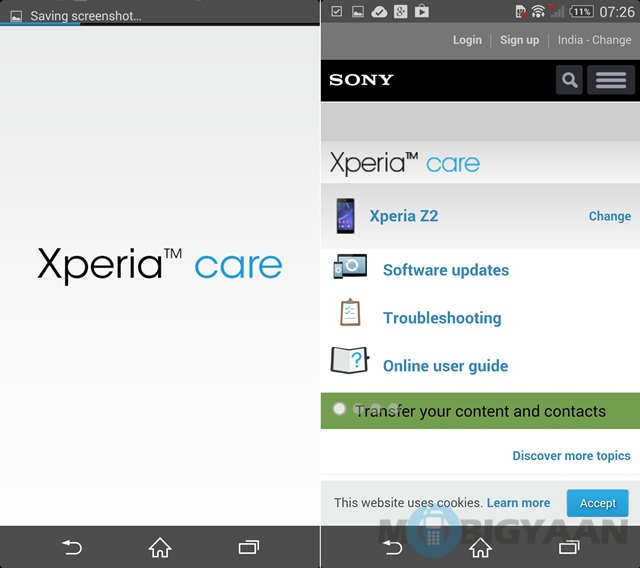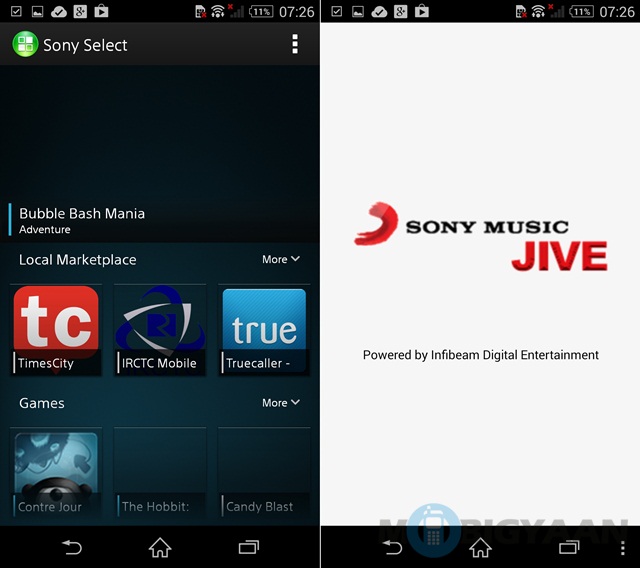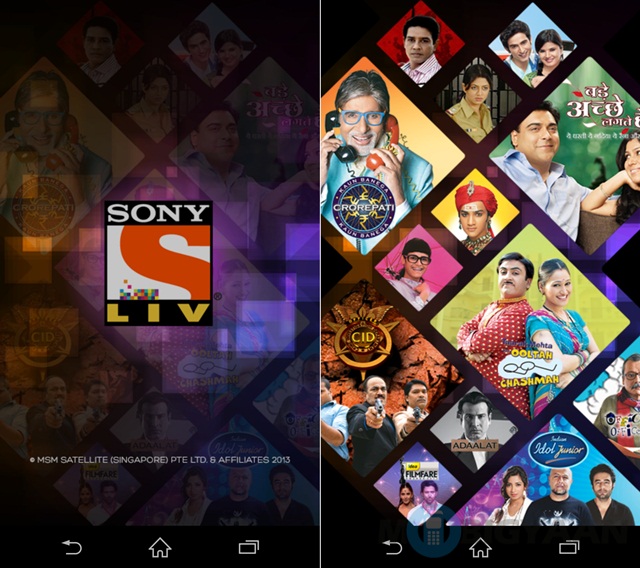 There are also a lot of unnecessary apps on board. While stuff like Pixlr Express is useful  for editing, stuff like What's New, Xperia Lounge and Sony Liv is just a rehash of Sony's own stuff on offer. While this wouldn't load the Snapdragon 801 processor too much, I would have certainly liked it better, had Sony kept it simple.
But, if you love music and videos, you will love the Sony Xperia Z2. Sony has definitely played to its strengths here.
Camera
The 20.7-megapixel rear cam is the highlight of Sony Xperia Z2. The camera is mostly the same as its predecessor –  the Sony Xperia Z1, it is the camera software that has been totally transformed. Having reviewed the Z1, I can safely say that the Z2 does improve on it and stands up to expectations.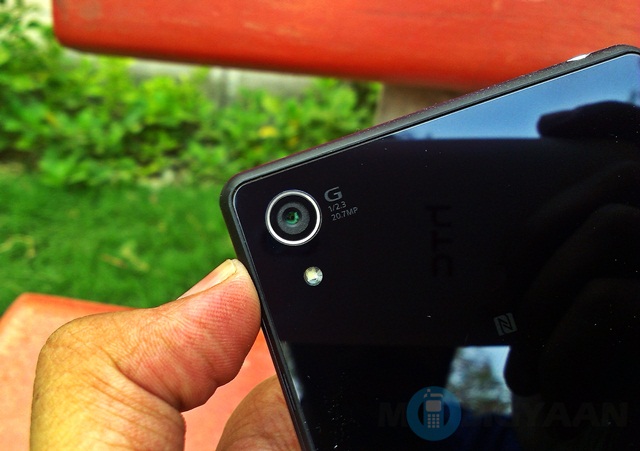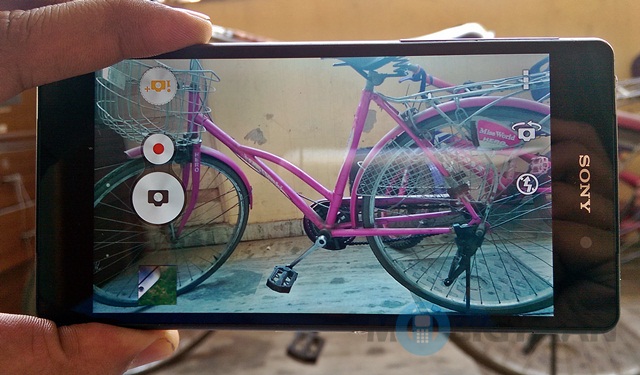 But, while the Sony Xperia Z1 was in a league of its own, it would be safe to say that the Sony Xperia Z2 is not at that favored a position. It has to compete with the Samsung Galaxy S5, the HTC One M8 and quite obviously the Nokia Lumia 1020, which still has a standing of its own.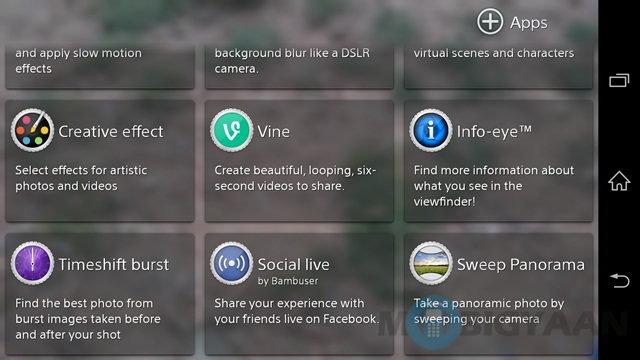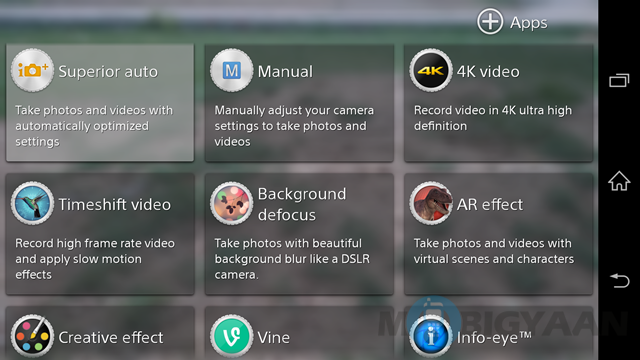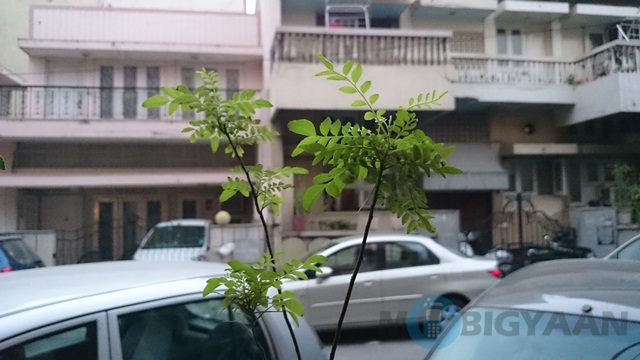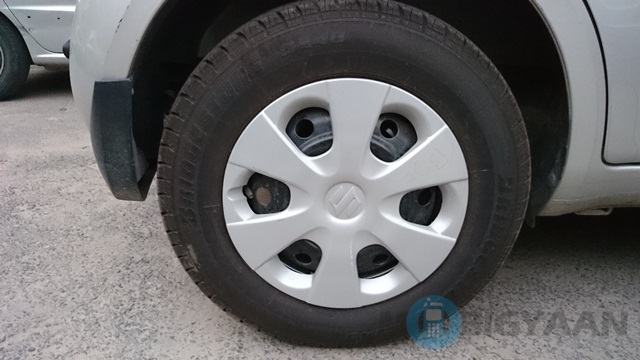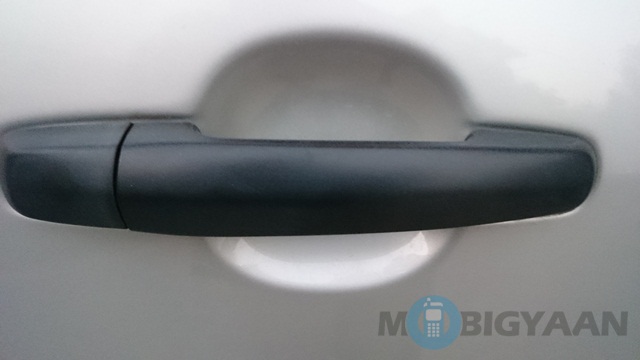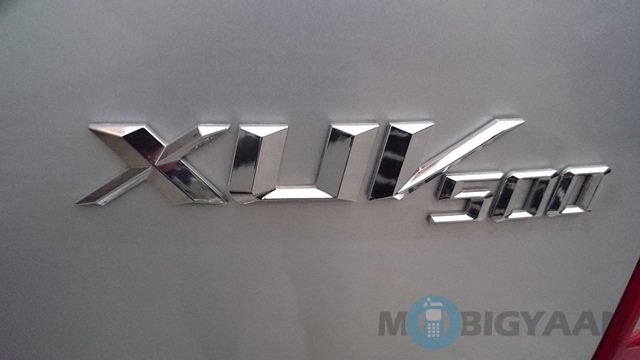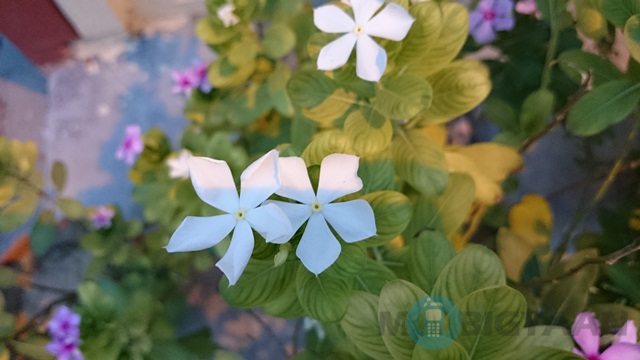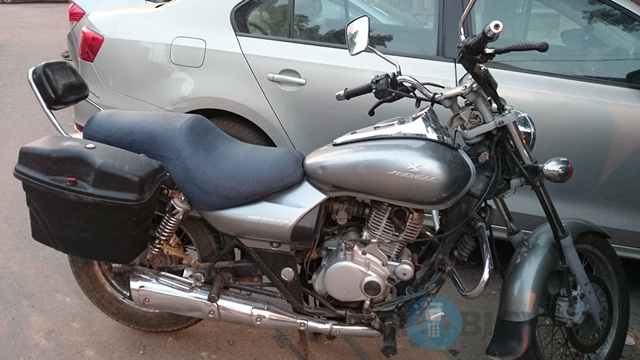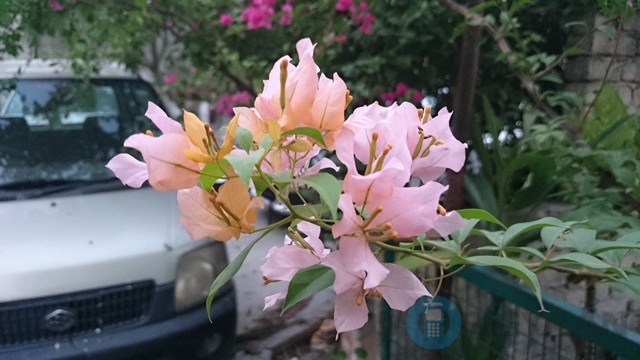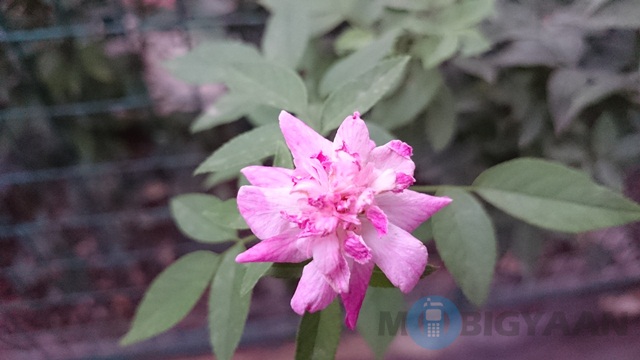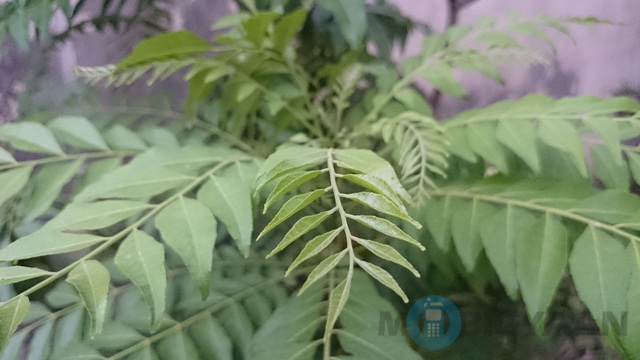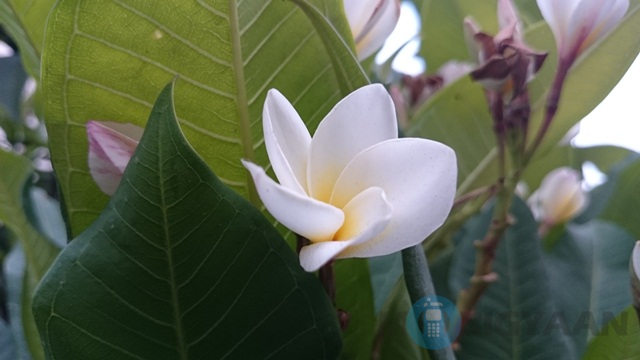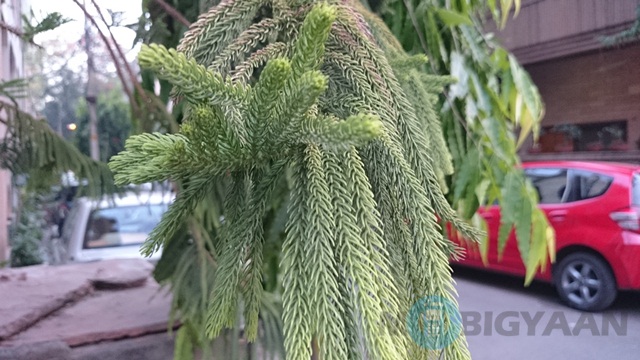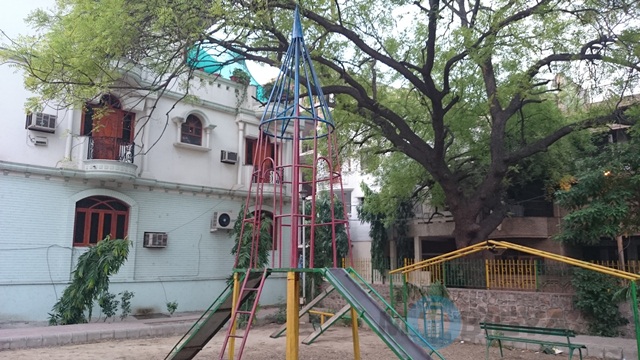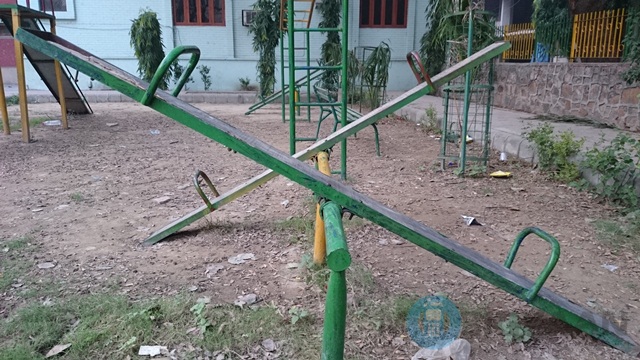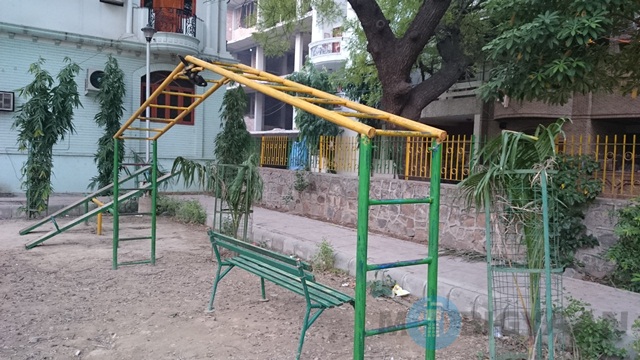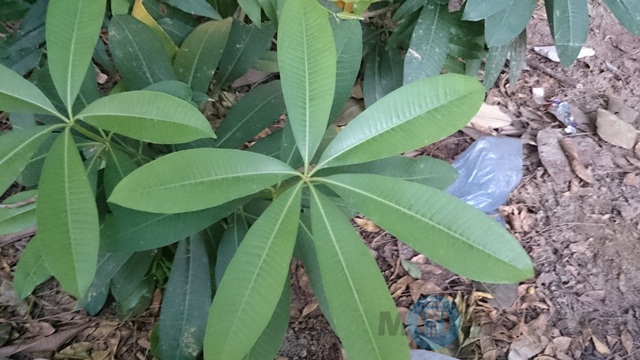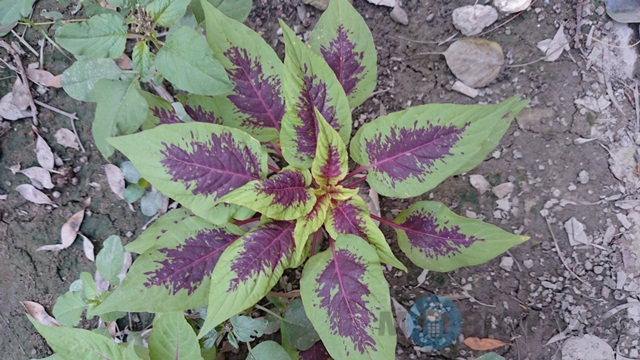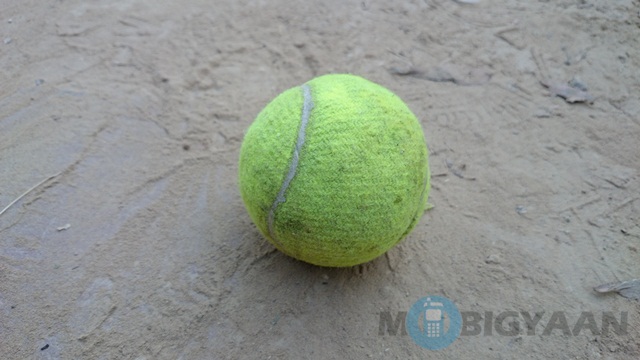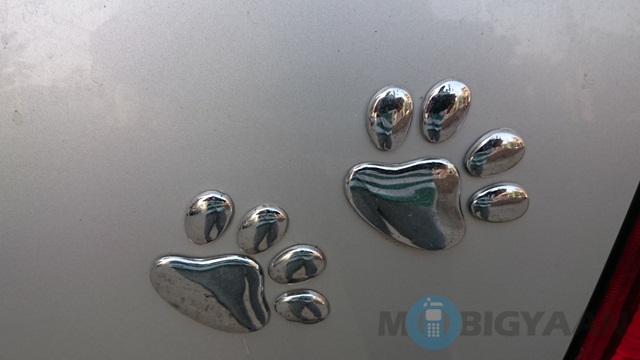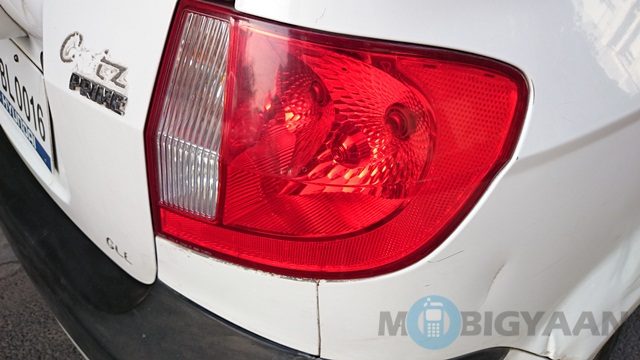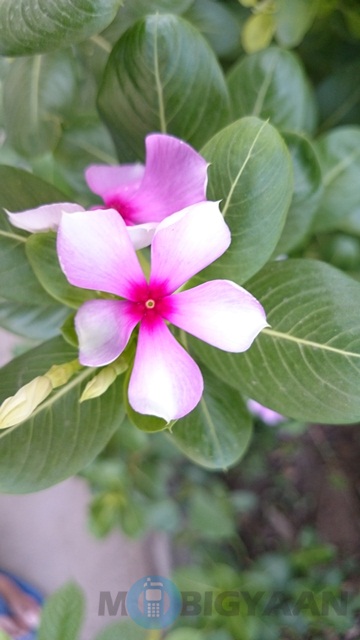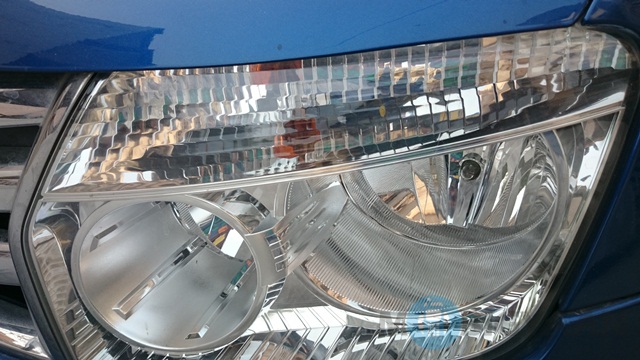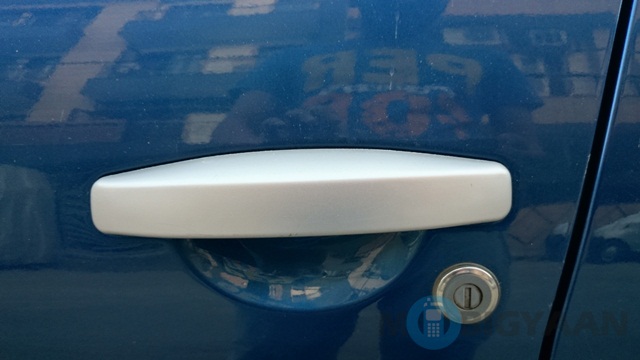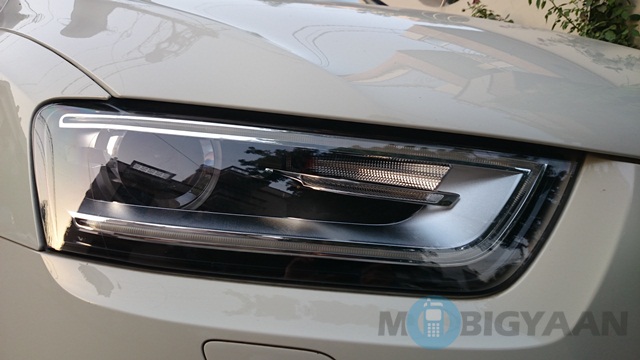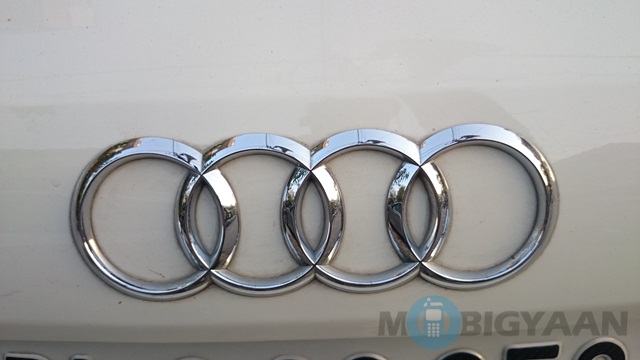 I was  actually pretty satisfied with how the camera worked. It has Sony's signature mastery over camera. This happens, owing to Sony's 1/2.3-inch sensor, which is appreciably sensitive to light. The images are clear and the color interpretation is pretty wonderful. I totally fell in love with how it worked. There was no dearth of modes on the Sony Xperia Z1. But there are some new ones worth cherishing on the Sony Xperia Z2.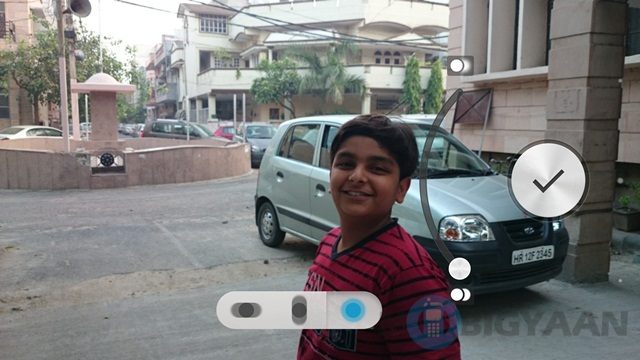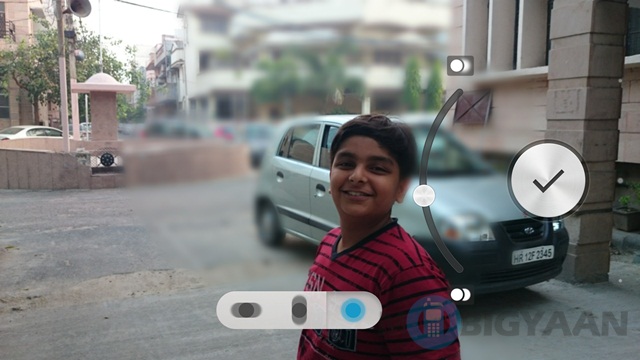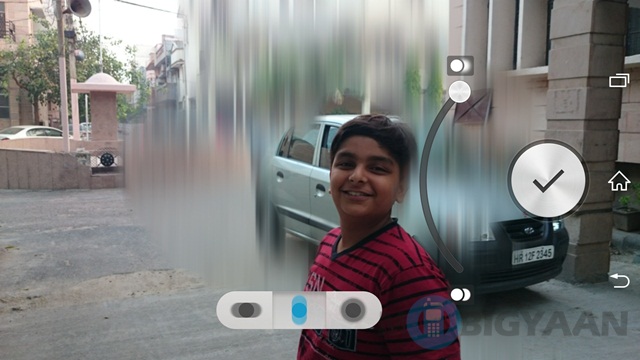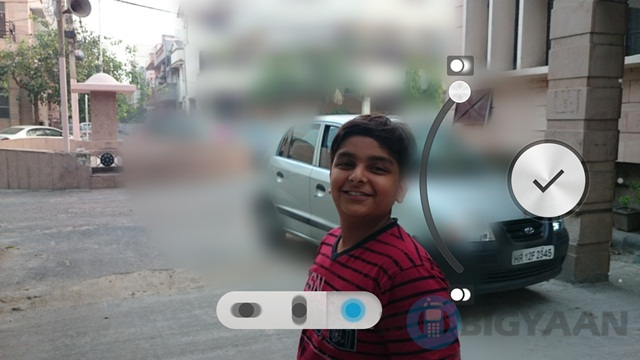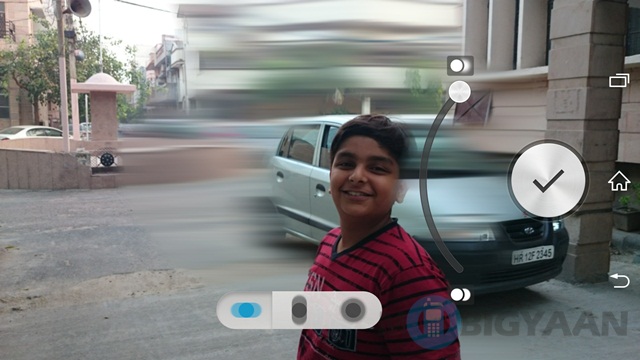 Selective Focus or as Sony calls it – Background Defocus adds DSLR-esque effects to imaging. This has kind of become a necessity for any major flagship smartphone. Sony has joined the league of Samsung and HTC by endowing its phone with this feature. Although, there is a distinction between how all three smartphone camera interpret this feature. Samsung does it by sensing distance and HTC has Lytro-style refocus. Sony  does it differently –  it blurs the background in a horizontally, vertically and centered way.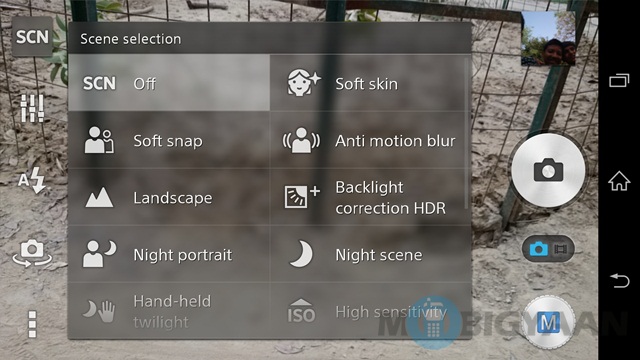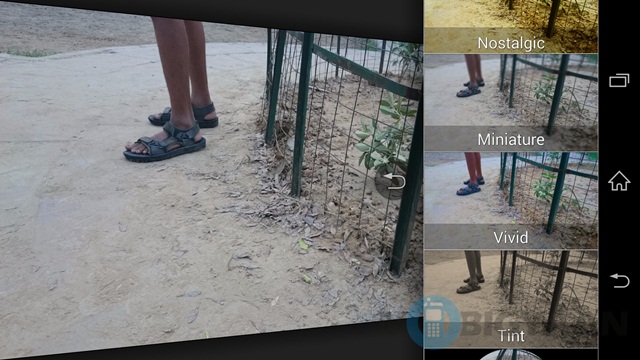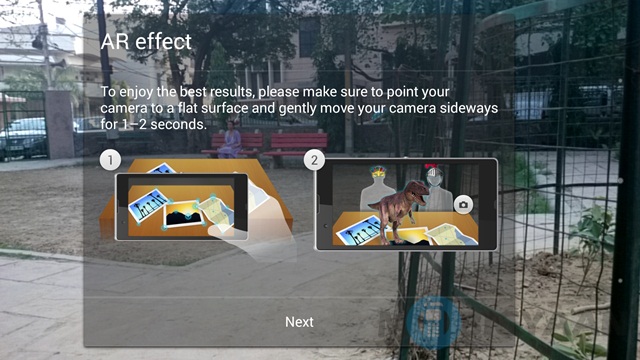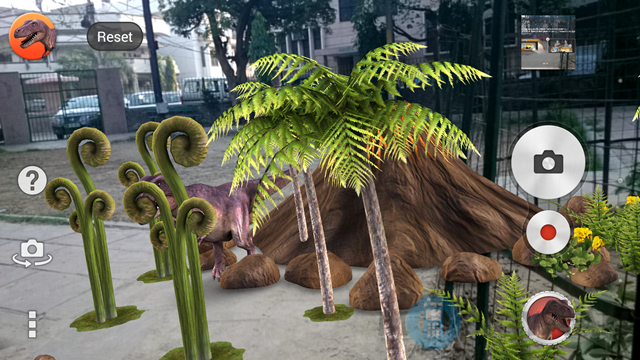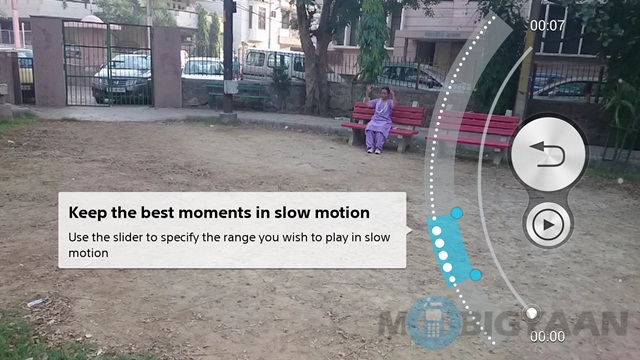 In addition to this, there is AR mode, which is something not replicated on other smartphones. In addition to this, it can also record 4K video, Time Shift video and Vine videos. I have to confess that it is a lot of fun to shoot videos via the Xperia Z2. The only thing is that we, in India, do not have access to 4K displays.
Sony's camera app works amazingly well. The thing is that this phone's main feature is its camera and it delivers on that front.
Performance and Battery Life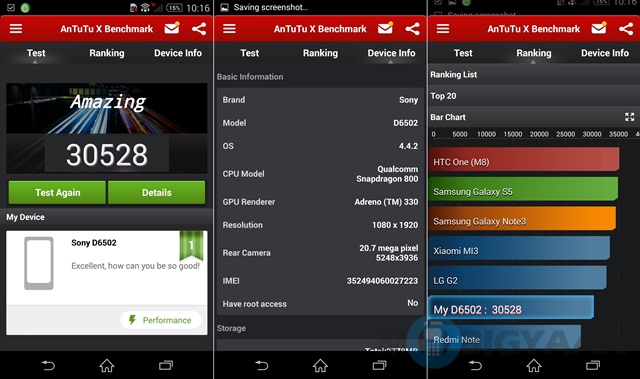 The Sony Xperia Z2 comes with 2.3-GHz Snapdragon 801 processor, 3 GB RAM, Adreno 330 GPU and 3200 mAh battery under the hood.  The Snapdragon 801 does not need any benchmark certification to prove its mettle. But the large battery means it takes time to charge, which is a hassle. But there are rewards too – it lasts pretty long – like say 2 days of regular usage. The Sony Xperia Z2 sometimes gets a little hot, but the thing is that it shuts down stuff when it gets too hot.
As far as the connectivity goes, I had no problems with Wi-Fi, NFC or voice calling for that matter.
Verdict
I was generally satisfied with the Sony Xperia Z2 on all counts. But, this doesn't mean that I approve of its Rs. 49,990 price tag. I have said it before and I will say it again. We Indians aren't generally too extravagant and that becomes a hindering factor in buying this phone. Spending half a lakh on a phone still doesn't make too much sense for the layman.
But, there is a certain Sony cult developing and some people might consider this a premium phone worth having. It also faces a lot of competition coming from the likes of the  HTC One M8 and Samsung Galaxy S5.
With Samsung downsizing the Galaxy S5 price tag to Rs. 39,999, I am waiting for Sony's next move.