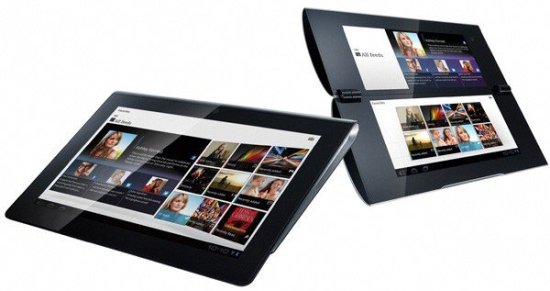 Sony had announced its entry into the tablet market with two uniquely shaped tablets, namely the S1 and the S2. Well now they have new names, the S1 is now the Sony Tablet S and the clamshell designed S2 is being called the Sony Tablet P.
As for the specs go, the 'S' will come in a Wi-Fi only version and will have both 16GB and 32GB versions with Android 3.2 installed. It will be powered by a dual-core Nvidia Tegra 2 processor, will have a front-facing 0.3MP camera and 1GB of RAM.
The dual-screened Sony Tablet P will have the same Tegra 2 processor with 512MB of RAM and will run Android 3.2 Other features include a front-facing 0.3MP, 4G, and Wi-Fi. It will come in 16GB and 32GB versions.