One of the key features of Samsung's Galaxy Note series is the S-Pen stylus, which has some really amazing features. Now seems like the company is working on a foldable stylus.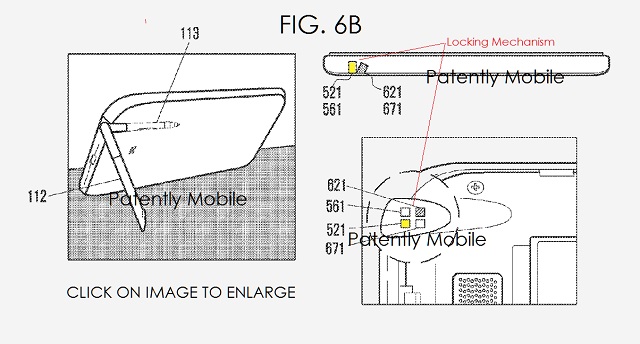 Samsung has just got a patent which enables its stylus to be bent mid-way. As such future, Note devices may have an S-Pen which can be bent 90 degrees and locked in place, thus also serving as a smartphone stand. The stylus can then be straightened back up and pushed into the silo or used like the regular stylus.
While the foldable stylus is still is in patent stages, we are hoping that the feature would soon be implemented in future Galaxy Note handsets. The feature would certainly be useful for users watching long videos or movies on the smartphone. A feature like this would certainly be welcomed by all Samsung fans.