Spice Fire One – Mi FX 1 review
Would you buy a non-Android phone for around 2K? Well, most probably not. Most of us would invest a little more in an Android phone, but such is not the case with the man on the ground, especially in Tier-2 and Tier 3 cities and of course, rural India. While we have no dearth of choices when it comes to the low-end phones, these people have definitely been denied those choices. The cheapest Android phone comes for around Rs. 500 more, which might not be a huge issue for you and me, but might just be that deciding factor for people who earn less than Rs. 5,000 monthly and there are many of those people around the country. But, the Spice Fire One comes with not just a new price tag, but also a new OS. The Firefox OS joins the likes of Jolla and Ubuntu, but comes with a difference. It is a web-based OS aimed at serving the masses and getting people to convert from feature phone users to smartphone users.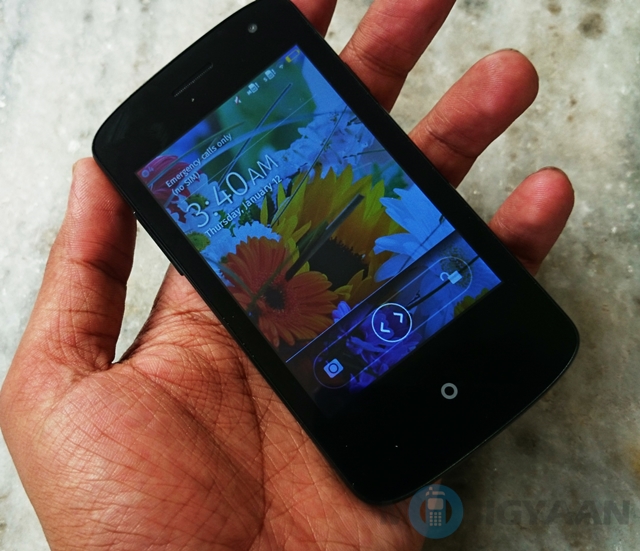 While Spice has improved on the similar form factor of the fellow Firefox phone – the Intex Cloud FX, It is Firefox OS that is the star mostly. How does it stand out from the rest of available operating systems – it is a web-based OS. What that essentially means is that it needs much less specs than typical Android to function. It uses much less RAM and internal memory.
The logic behind Firefox phones is simple. Around 70 percent of 104 million Indian smartphone users are feature phone users and these people are the ones that need to be brought on to smartphones.
In my view, to be a success, Firefox phones need to be seen as a mass movement for the same purpose – in case the people who are backing them get their act right. They have to prove that they are the Nano of smartphones and not just another drop in the sea of smartphone trends. Well, the normal Jelly Bean Android phones have come down close to the Rs. 2,229 price tag and the hailed-to-be-low-end Android One is just around the corner. Basically what this means is that for it to be a success, Spice needs to have deep market penetration and Firefox  needs to create a layman of appeal. The bridge between the cheapest Android phone and the good Firefox phone  is too short for comfort.
Not just that, Spice faces a challenge from another, cheaper Firefox phone – the Intex Cloud FX, which is just slightly cheaper. But, in this market, that might just be the edge it needs. The Spice phone is definitely packaged better and the company has far more reach than Intex in these markets, but it remains to be seen how Spice really uses its market leverage here.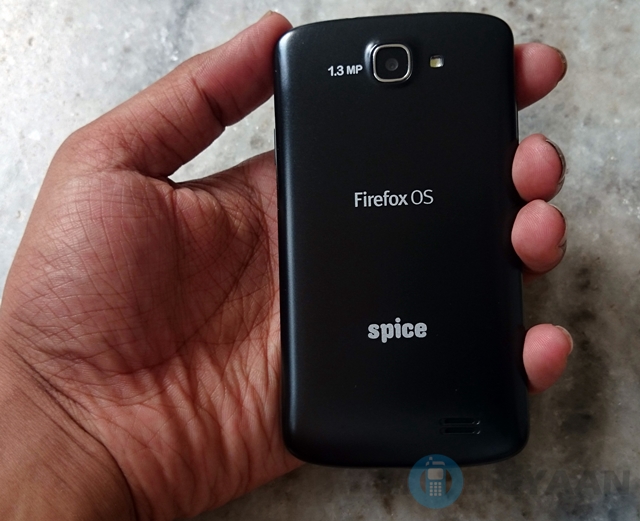 Everything being said, there is a huge potential for this concept to get picked up. Spice has recently been working with different operating systems and innovative devices and therefore deserves the credit of being one of the most innovative Indian smartphone companies. Not only that, the  economic and political conditions in India are rife for supporting a huge smartphone growth. The current government's focus on e-governance and its schemes like the Jan Dhan Yogna emphasize specifically and in no uncertain terms on getting India online. For the ultra low-end consumer, possessing a smartphone will be not just a great convenience, but might even become a necessity. This is the environment in which Firefox has started its journey. Whether it really impresses those consumers and crunches those numbers is a secondary thing. But, it is definitely on the right path.
I think that I have given you enough of an introduction on what Firefox OS and specifically the Spice Fire One stands for. Let's proceed towards a detailed review of the same.
Before you start scrolling down, I would like to state that the target audience for this phone is the ultra-low end consumer and that is how it should be looked at.
Spice Fire One – Mi FX 1 specs
3.5-inch HVGA capacitive display
Dual-SIM capability (2G + 2G)
1 GHz processor
1.3-megapixel rear cam; 0.3-megapixel front cam
1400 mAh battery
Hardware
You wouldn't expect too much when it comes to the hardware of an ultra low-end phone, right? Well, you might be partially right. Quite obviously, this is a plastic phone. There is no hint of glass or metal here. But that is not what anyone is expecting it to be. At this price, one can realistically desire for three things – durability, usability and ease. Does the Spice Fire One fulfill all those? Let's find out.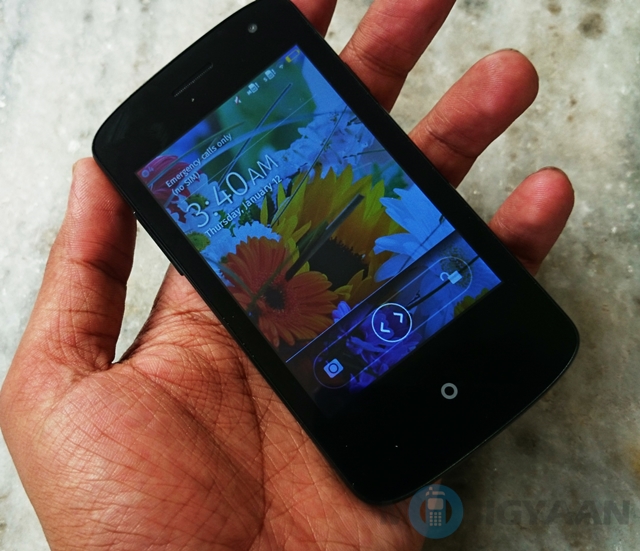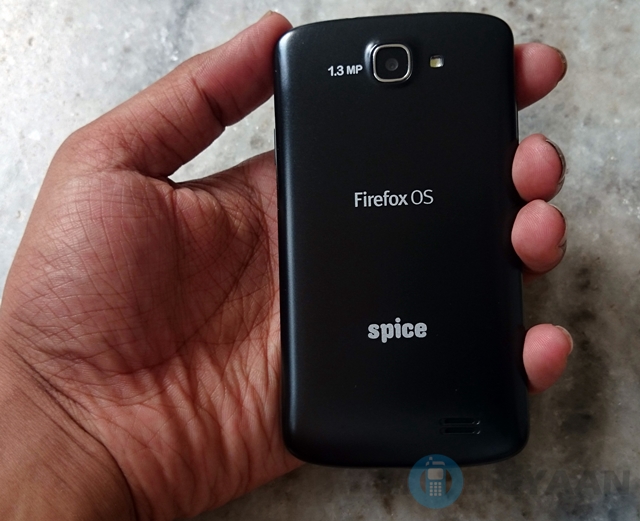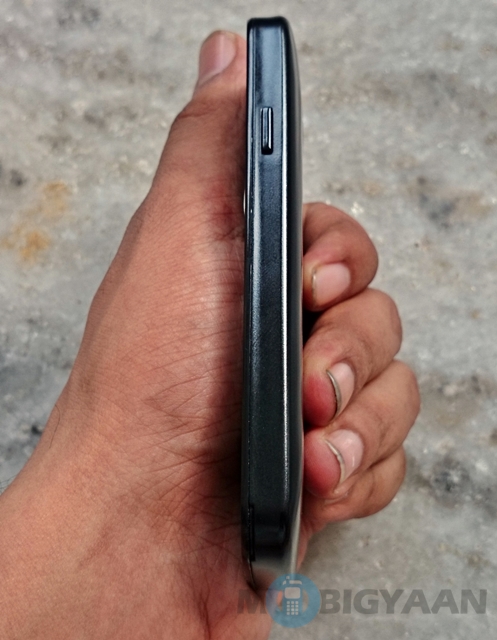 When you hold the Spice Fire One in your hand for the first time, it will  take you back to the days of lore when 3.5-inch used to be the perfect size for any smartphone. It is a compact and easy to hold phone. Spice has endowed it with the now forgotten candy bar form factor, which essentially means that it is rectangular with curved edges and a mostly symmetrical frame.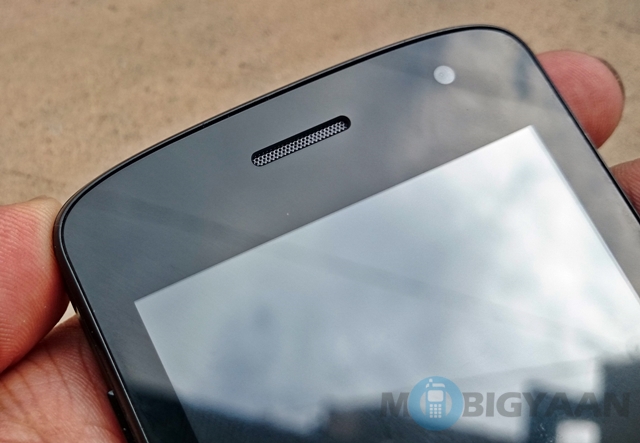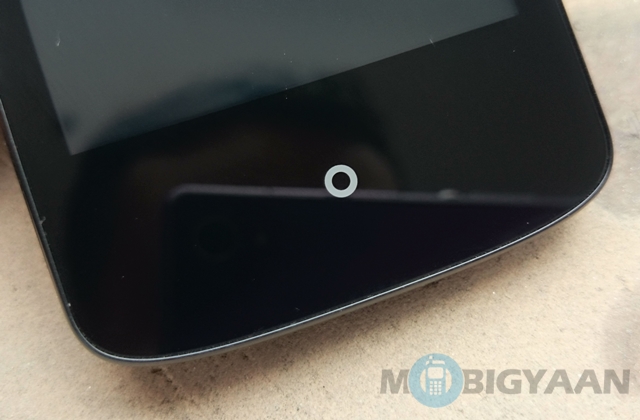 The front of the phone is mainly comprised of three things. A single circular home button that looks pretty cool, the 3.5-inch display and atop that, a 0.3-megapixel front cam along with the top-mounted speaker.
The display is not out of the world, but better than what I expected, given its price tag.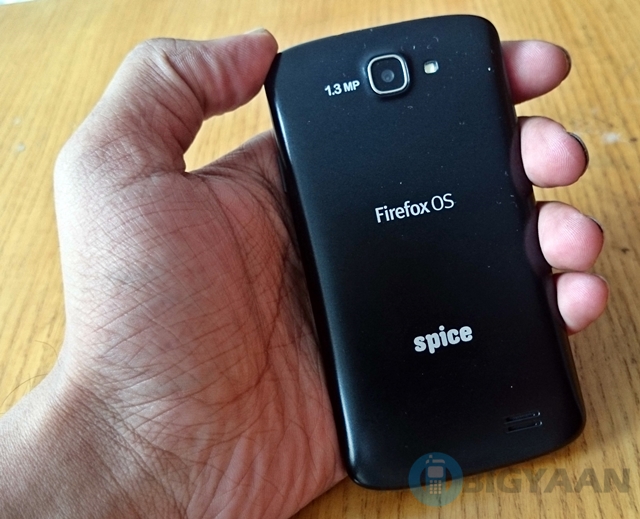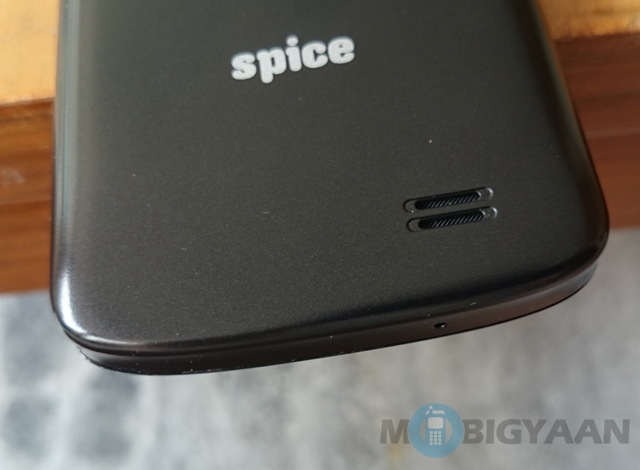 The back of the phone, likewise, is also plain though not flat like the front. There are three elements at the back too – the speaker, the 1.3-megapixel rear cam and the Firefox OS and Spice labels. The thing I like about the back is how it curves around the edges. This makes the phone extremely easy to hold and shows that a bit of thought process went into designing the phone  despite its price.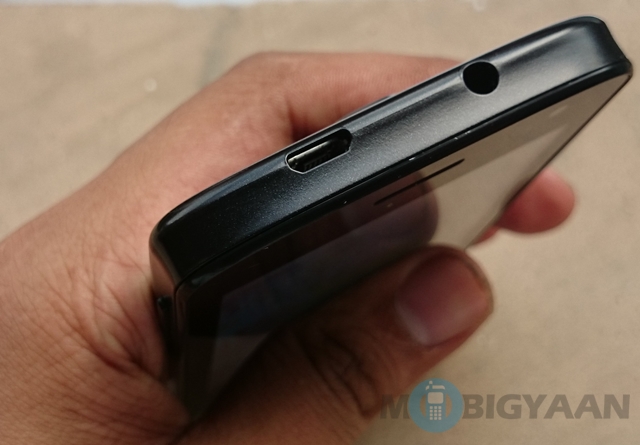 The sides of the handset seem like a routine affair. The 3.5mm audio jack along with the MicroUSB slot rest atop the handset, while there is a power button on the left and a volume button on the right side of the handset. Everything is easily accessible. The bottom though, has been left clean, except for a microphone.
It is not easy to open up the device, showing that it is made for durability.  When you do find the gap to put your finger in and open it you will find that the device is well-structured, for the back envelopes the frame of the device, lending it sturdiness, which is a must for the rural population – a demographic this phone is aimed at.
As you open up the device, you will find the 1400 mAh battery along with a MicroSIM slot, a regular SIM slot and a MicroSD slot with a free 4 GB MicroSD card, which Spice is giving away with every Spice Fire One smartphone.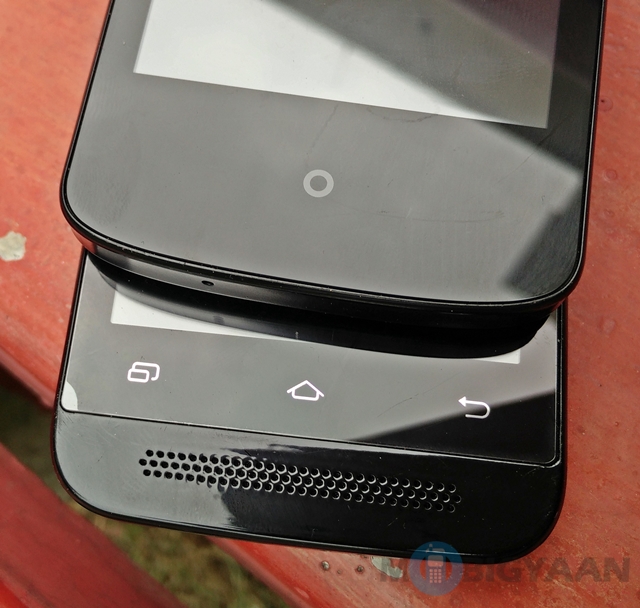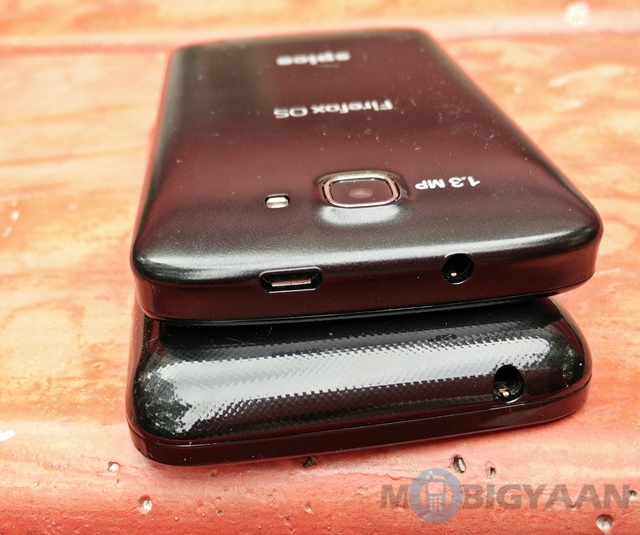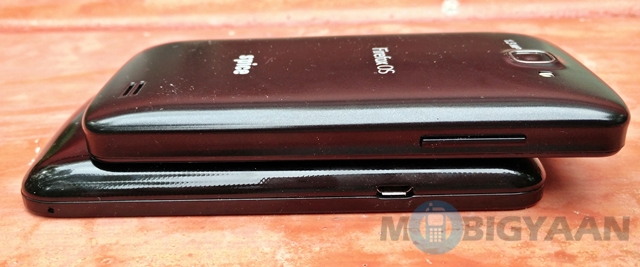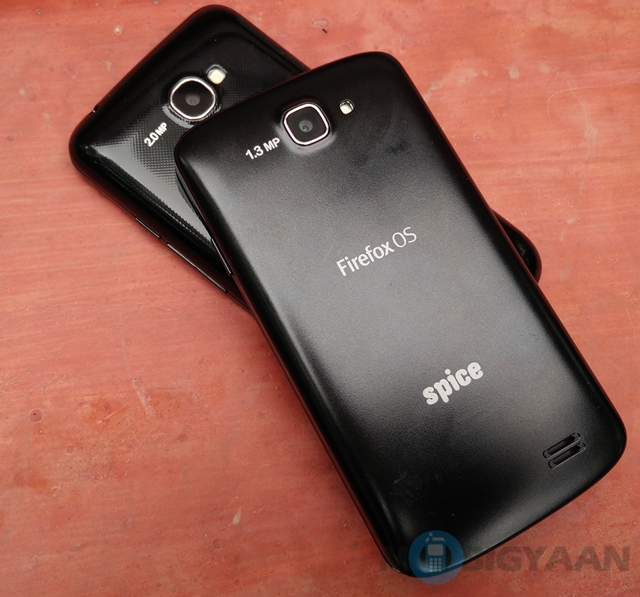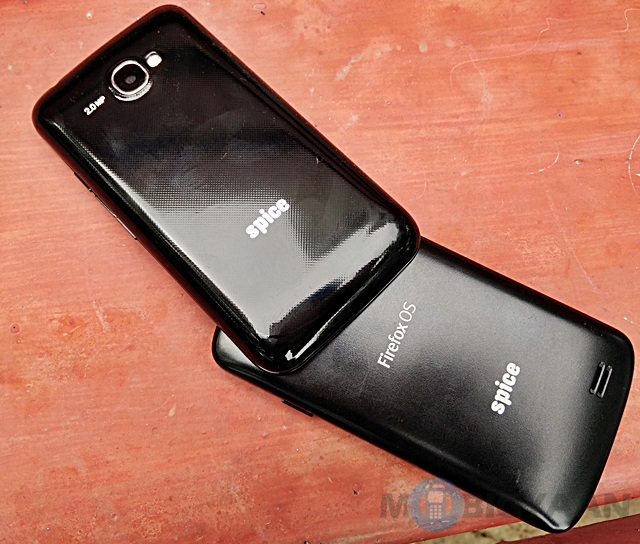 Spice Fire One compared to another economy Android phone – The Spice Stellar 361
The internals are not too different from the cheapest Android phone – it comes with 128 MB RAM and 256 MB internal memory, but the software should make for better utilization on this phone.
In totality, the hardware does well for itself. It is sturdy, the screen is easily accessible due to its timid frame and the buttons make it easily usable.
The hardware is mostly good and I don't see a low-end consumer complaining too much about it.
Display
I would say at the start that I did not expect too much out of the Spice Fire One display. Not because I am biased towards Spice, but simply because of the price tag. I have to say that I was pleasantly surprised.
The Spice Fire One has a colorful, vibrant and well-lit display, which is good to look at. It is a capacitive display. A person who might have used better displays in the past (me) might be averse to its sensitivity, but I can safely say that a person who is moving on to this phone from a feature phone will be definitely more comfortable with it. That being said, the display is definitely not perfect, well, far from it. (I didn't burst your bubble, did I?)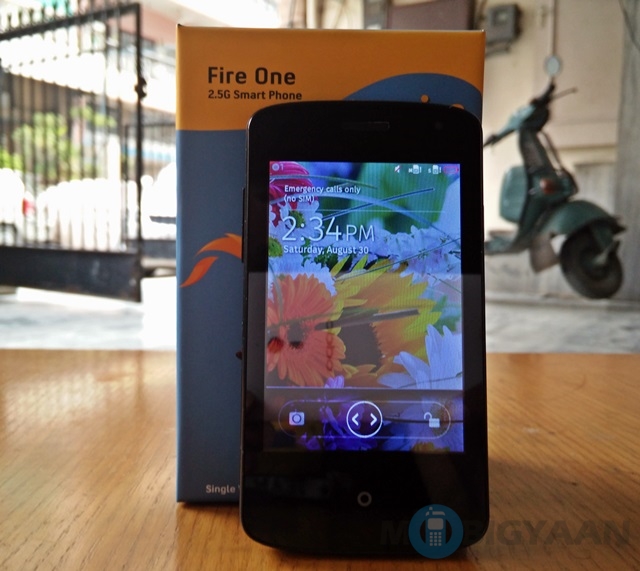 Well the display definitely needs work when it comes to sunlight visibility and viewing angles. But you get what you are paying for, right?
A person switching to this phone from a feature phone should be more than content with the display as far as I can see it.
Software
This is, indeed, the arena in which this phone needs to prove the most. The responsibility here shifts single-handedly to Firefox from Spice.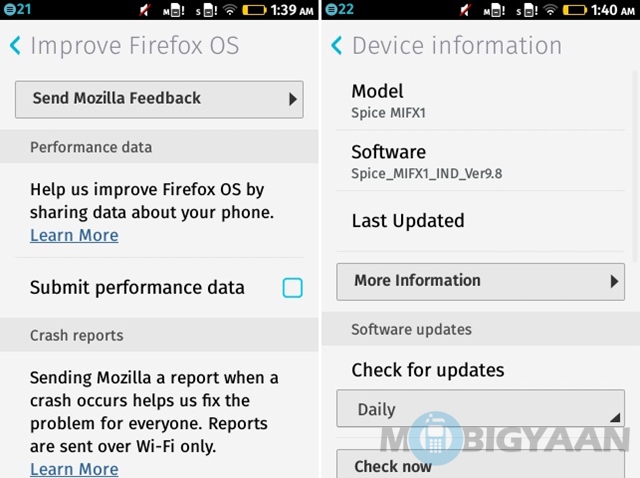 The Firefox OS is not close to anything you might have expected on other smartphones, but the company has attempted to try and make you believe that it is not so.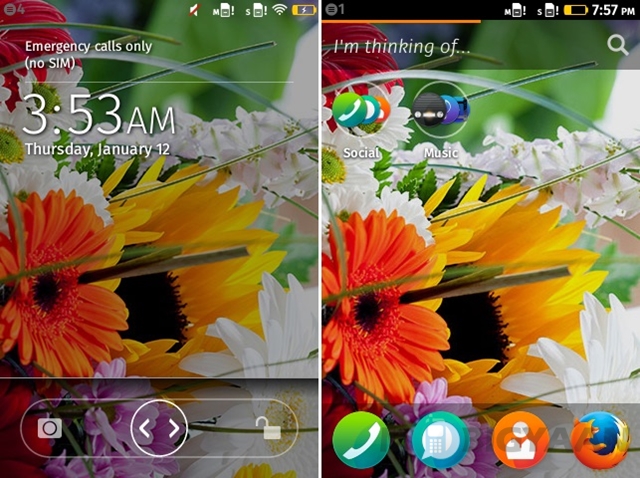 For starters, this is a totally web-based OS. What that basically means is that every app, instead of being an APK, actually a web-based app which has a much smaller footprint. In simple logic, it means that you will have a PC-esque experience on a smartphone, rather than a totally different one. You do not need an email to access the Firefox services or download apps from the marketplace. There is no aberration in  access to Facebook, Twitter and other as such, because, well, you are connected via web-based apps.
Since these apps have a  small footprint, they do not burden the phone's 128 MB RAM too much. Yup, I said it right – the RAM is a mere 128 MB!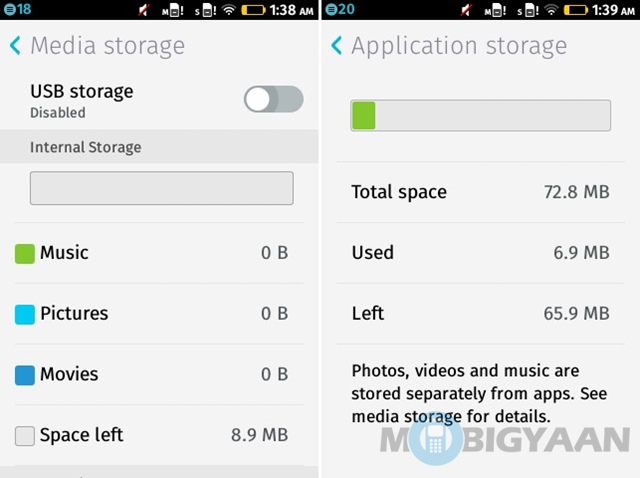 Now, lets excuse the melodrama – the thing is these apps will occupy much less space on the phone than a conventional Android app – 400 KB Vs lets say 4.7 MB for an average Android app. This basically means that it has a better ratio of utilization compared to a regular low-end Android phone.
But what irks me, is that you cannot install apps to MicroSD card directly, which would have been better utilization of 4 GB MicroSD support. Firefox executives assured us at the event that they were working in this direction, but whether this phone gets that update, will be determined by Spice.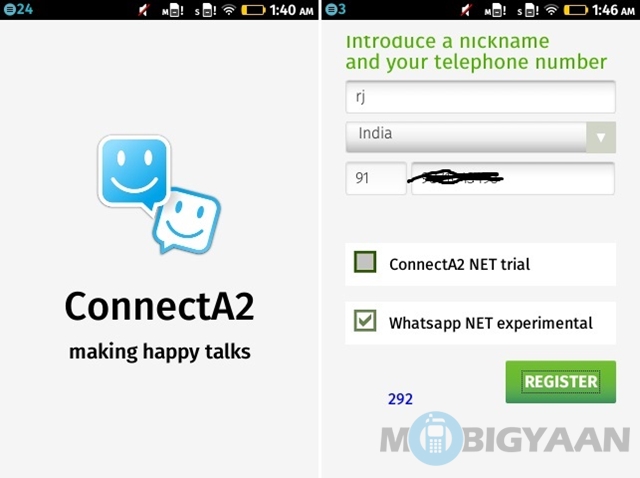 The apps mostly function well, though you need to access WhatsApp through another way – using the Connect A2 app. But the rest is pretty cool.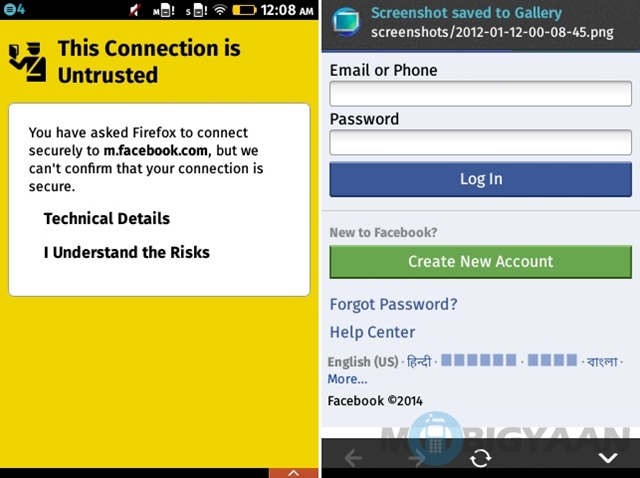 Another valid concern might be the cache of apps. Well, the thing is that this phone does cache your Facebook and Twitter information and you can easily  access that when you come back online.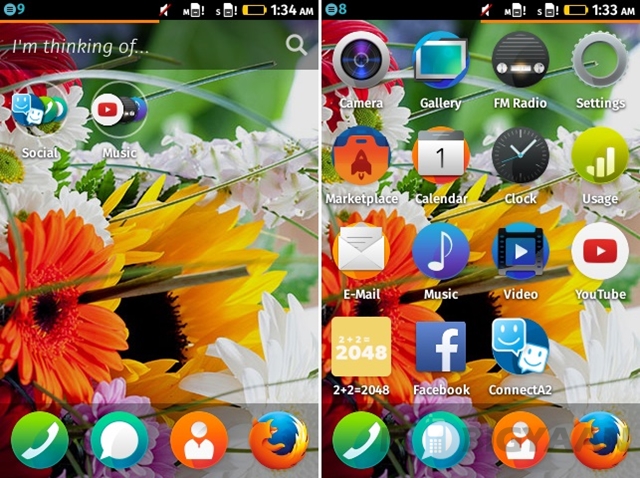 But the major concern should be that since this is an entirely web-based OS, wouldn't it be a trouble using it offline? That is where the work has been put in by Mozilla and its partners. The UI and the whole OS is optimized for comfortable offline use and that is the part that appeals to me the most.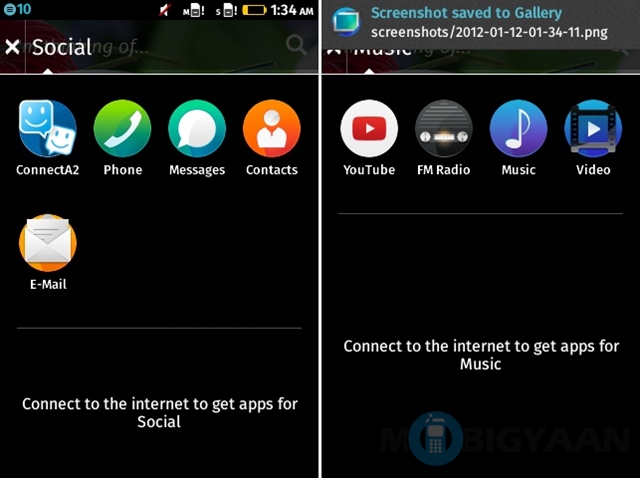 One complaint that needs to be addressed urgently though, is that apps sometimes and only sometimes give up when the Wi-Fi / 2G speed is low.
As  regards the conventional messaging and dialer apps, they were pretty easy to use and a feature phone owner shifting to these will be mostly at ease with the experience.
In my view, the Spice Fire One is executed right in the terms of software and provides the right amount of motivation for a feature phone user to convert into a smartphone user. There are definitely some glitches here and there, but my experience has been mostly good.
Camera
The Spice Fire One comes with a 1.3-megapixel rear snapper and 0.3-megapixel front cam. Need I say more?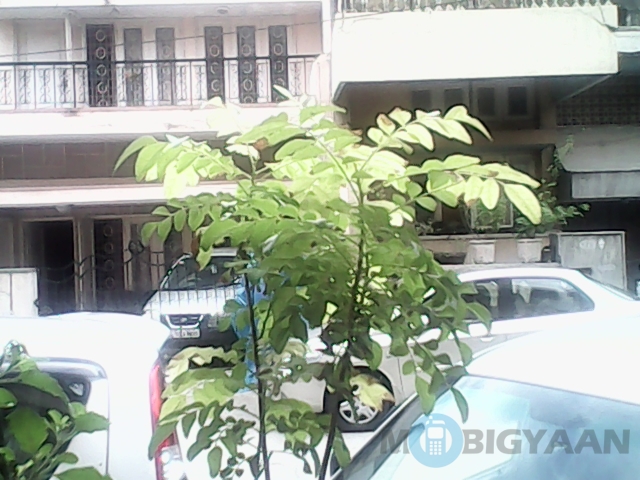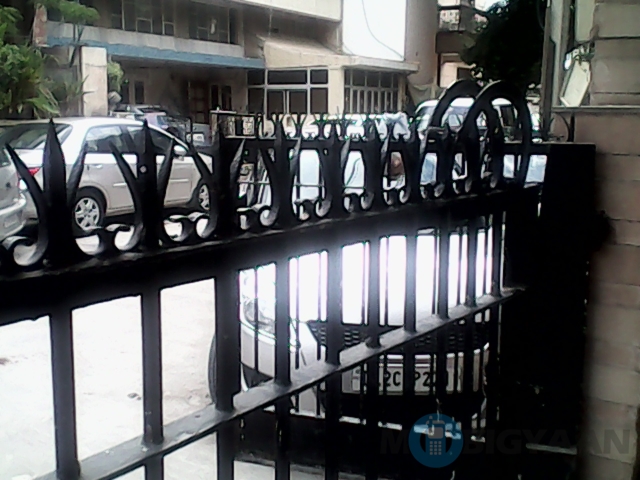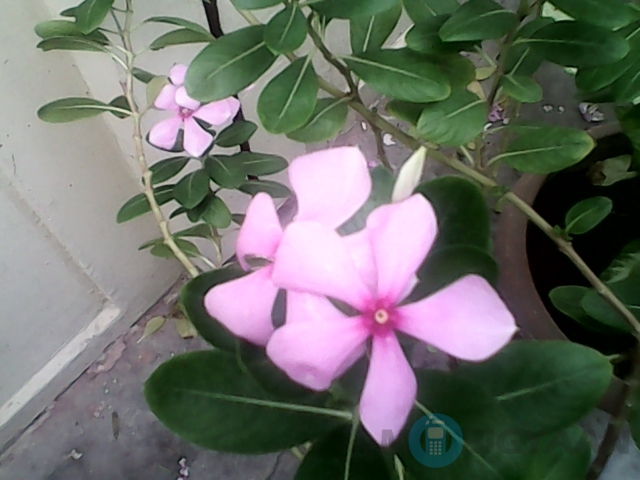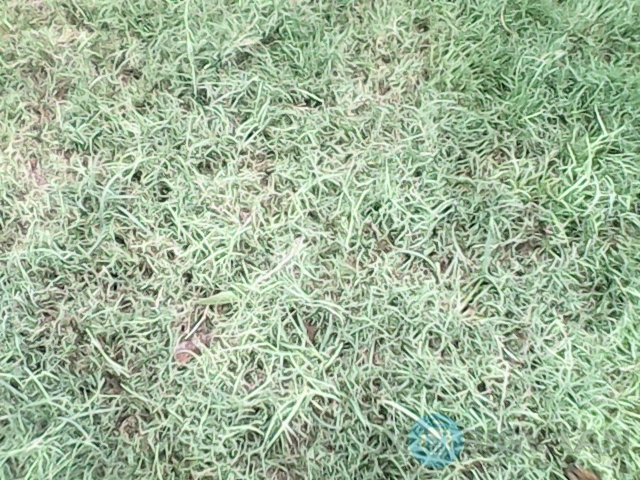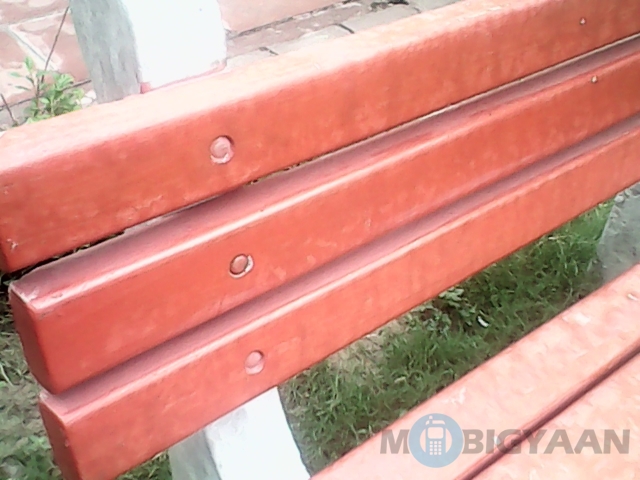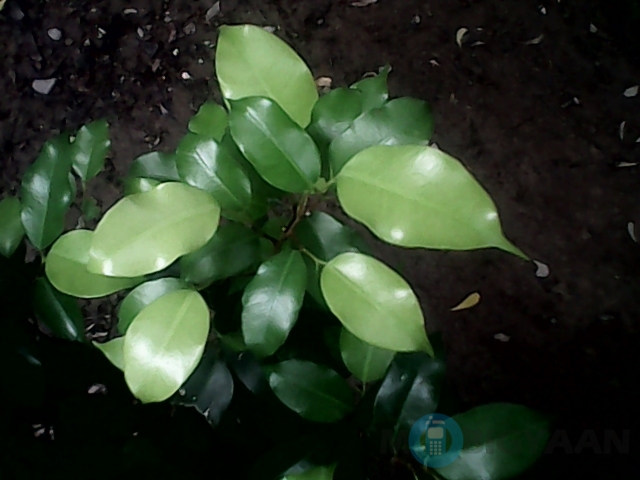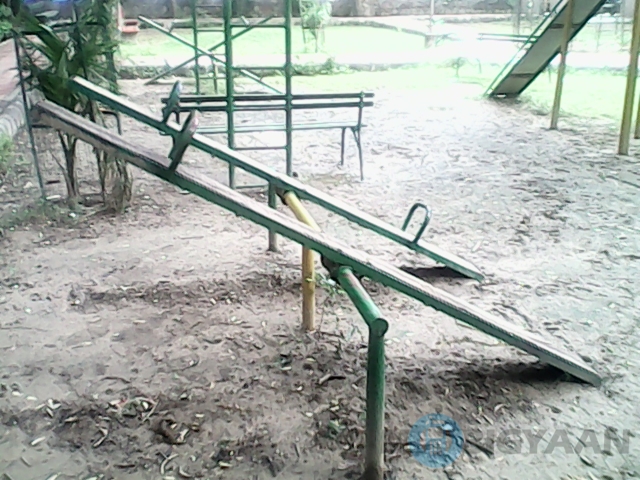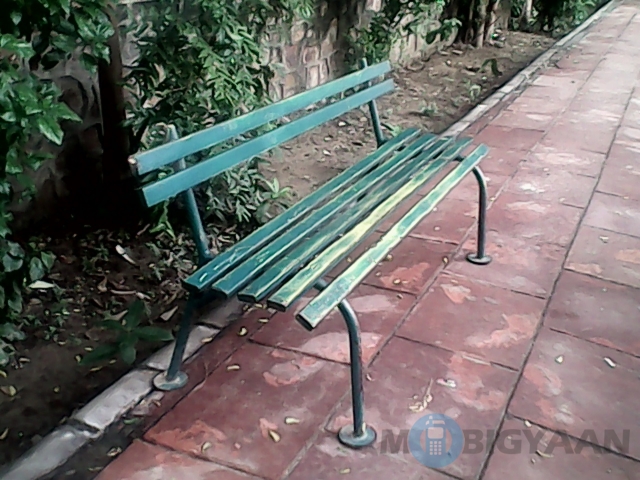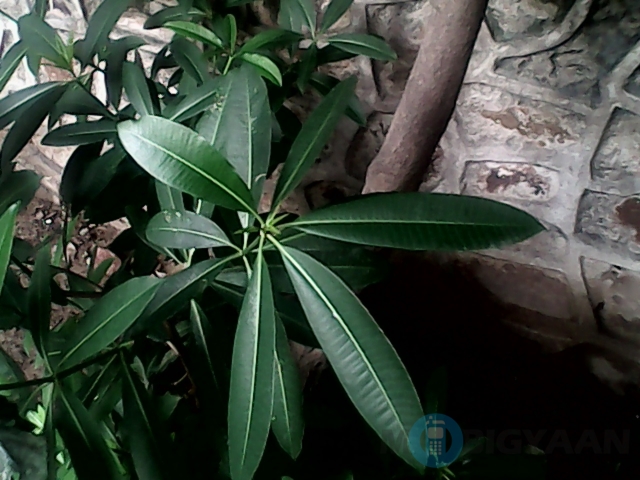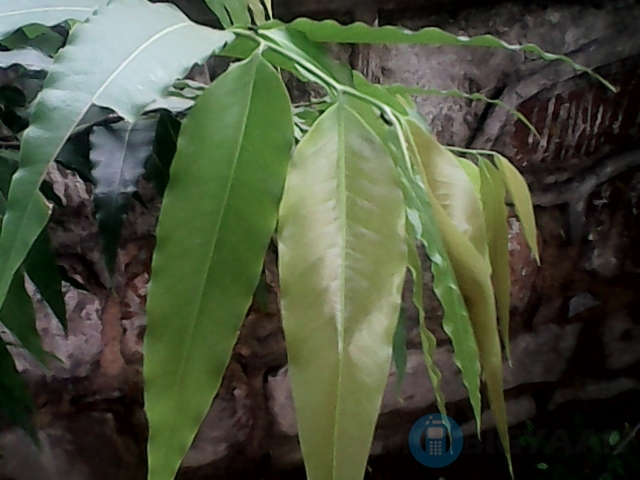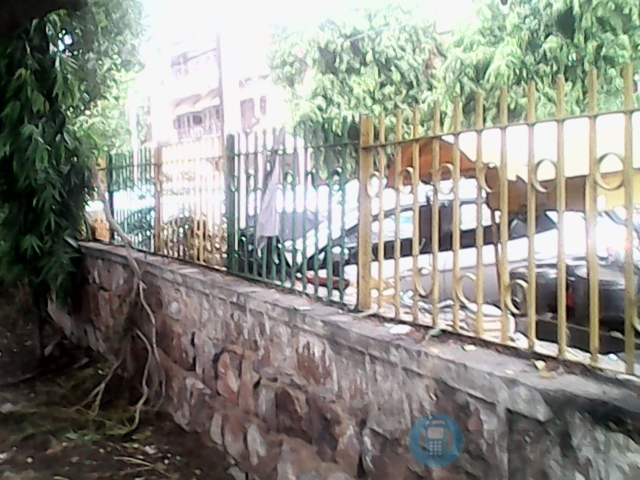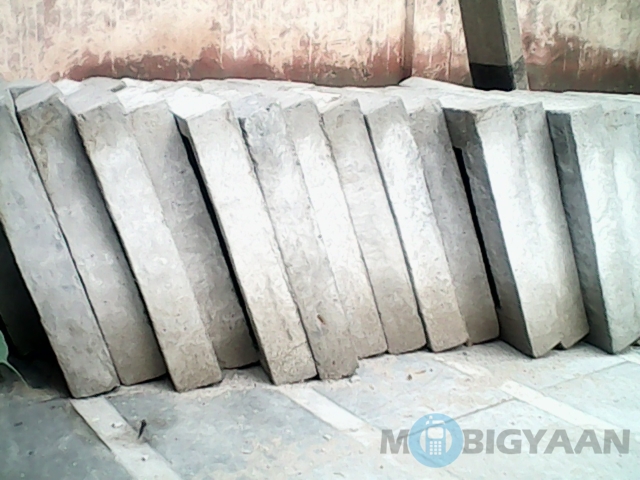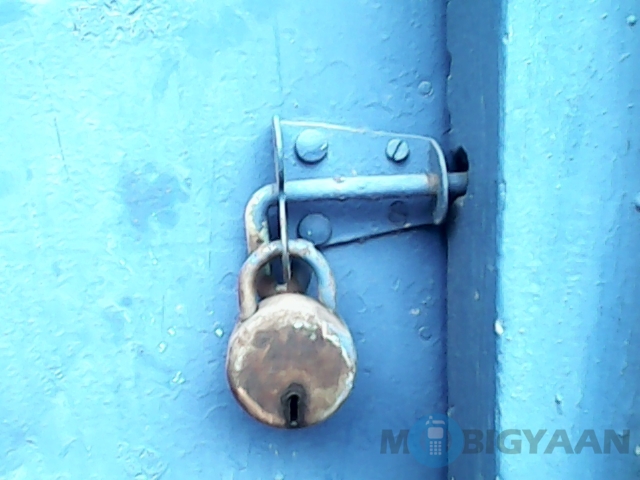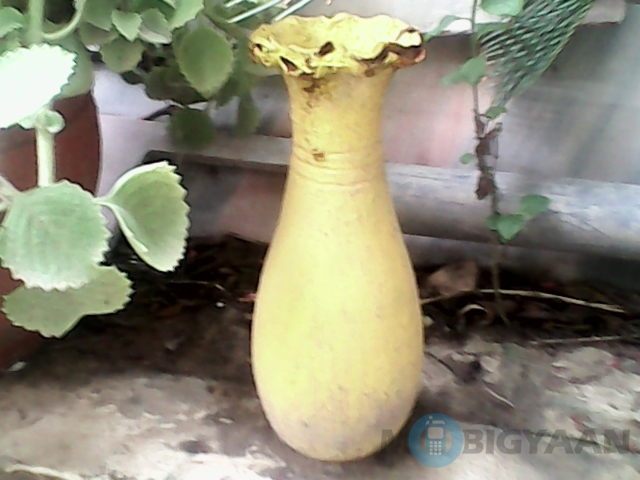 Well, maybe a little more. I wasn't expecting too much out of the camera and I was right. Even though, this is not a 'selfie' phone or even a camera phone per se, Spice has endowed it with a unique feature – it makes any ordinary picture you take, look like an oil painting. Say what? Yes, it is true. Have a look for yourself.
Performance and Battery life
The performance of this phone was not out of the world and neither did I expect it to be. The processor actually works fine, but since this is Firefox OS's first outing you will have to excuse some of the apps for a sluggish performance. But, thankfully, it won't lag so much that you would want to pull your hair out.
As far as the battery life is concerned, it was pretty good, thanks to light apps that do not require too much battery to run on. It is definitely better than a low-end  Android phone in terms of battery life.
Verdict
I would call the Spice Fire One something new and something in the right direction, something that needs to be kept working on. I will favor anything that works in the favor more 700 million Indians who are still not connected to the rest of India. That seems the noble perspective behind this phone.
Now, lets' shift from the ideological to the practical. Even a critical insight towards this phone cannot certify it as anything close to bad. To put into perspective, this is definitely something a feature phone user who shifts to a smartphone will look for. It offers access to social networks, the internet and will be a delight for any consumer who has been denied these for long.
But the only problem that I can see is the price tag. Priced at Rs. 2,229, this comes too close to the cheapest Android phone for comfort. It also has good competition in this extremely price-sensitive market from the Intex phone.
General performance is good, if you aren't expecting fireworks.
As far as the phone itself goes, I wouldn't call it a revolutionary phone, but it is something different. The experience is in some regards, better than an average Android phone, while it lags behind in other things.
Overall, the Spice Fire One is definitely worth looking at, for an average feature phone user who wants to switch over to a smartphone.