Spice has been trying its hands at quite a lot of things recently. Whether it be new operating systems (Firefox) New interpretations of Android (Android One) or even different price segments – the company has played with it all. But how about a new form factor? The Spice Stellar 524 comes with a crystal back cover which sets it apart from most phones.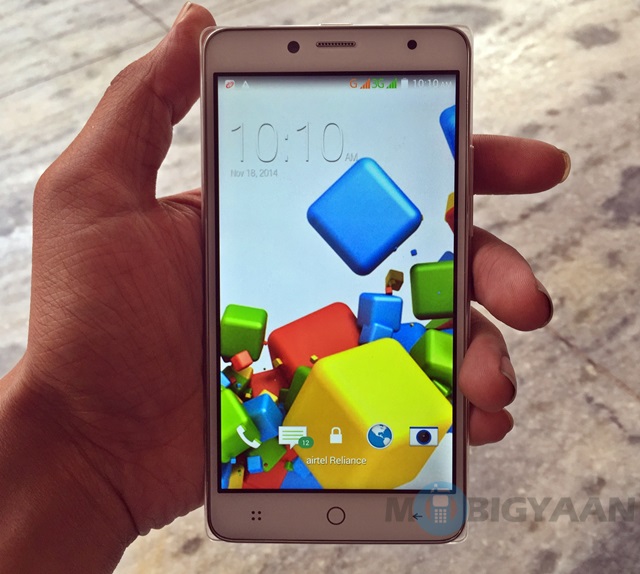 Crystal Covers have been placed on phones from time to time and many companies including Nokia have experimented with it, but Spice has brought it to a mid-range handset. Not just that, given the market that Spice aims at, this is definitely a dare. Apart from the crystal case, this phone picks up from where the Spice Stellar 526 left at. So the basic question is, would you like the Spice Stellar in a removable crystal case?
Well, you might or you might not. But the Spice Stellar 524 completely ties in with Spice's philosophy of despite being an Indian company specializing in mid-range phones, trying to offer the consumer something different – something that isn't mainstream. It risks consumer response, but so be it. The company has the guts to go ahead with this thought process and that is pretty commendable.
In the past, I have been pleasantly surprised by Spice, and this time was no different. But, is the removable crystal case the only reason to go for this phone? Obviously not. The Spice Stellar 524 comes with 1 GB RAM, Android 4.4.2 and a 1.3-GHz Quad-core processor. It is relatively impressive to the Stellar 526, because Spice has somehow optimized the UI and it works fast with minimal lags.
But that is not all it offers. Let's have a detailed look at what the Spice Stellar 524 has to offer.
Spice Stellar 524 specs:
5 inch display
1280 x 720 pixels resolution
1.3 GHz quad core processor
1 GB RAM
8 GB internal memory
13 MP primary camera
3.2 MP front facing camera
Google Android v4

.

4 KitKat
2000 mAh battery
Hardware
There is much to talk about when it comes to the Spice Stellar 524 hardware, but it is definitely the crystal casing that grabs eyeballs. So, let's start with that.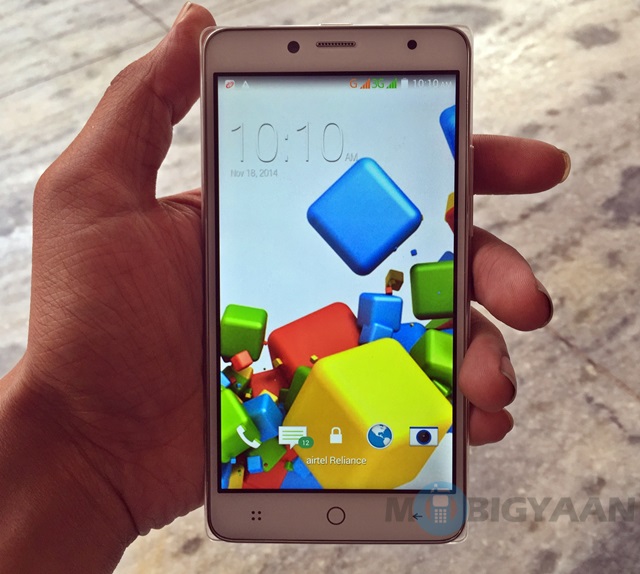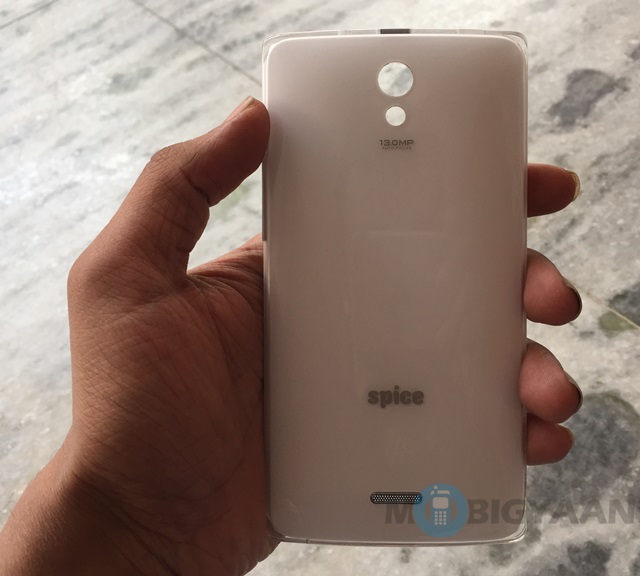 The crystal casing on the Spice Stellar 524 is made of high quality plastic. When you look at it for the first time, you will be surprised by the amount of elegance that it gives to the Stellar 524. Spice smartly paired it with a lining of chrome on the display and the camera which looks pretty cool. But, with pros there are cons. I will not stay shy of saying that the crystal casing does add a little bulk to the phone, and this kind of makes it a hassle to carry along. You cannot fit this phone in your pocket and forget about it.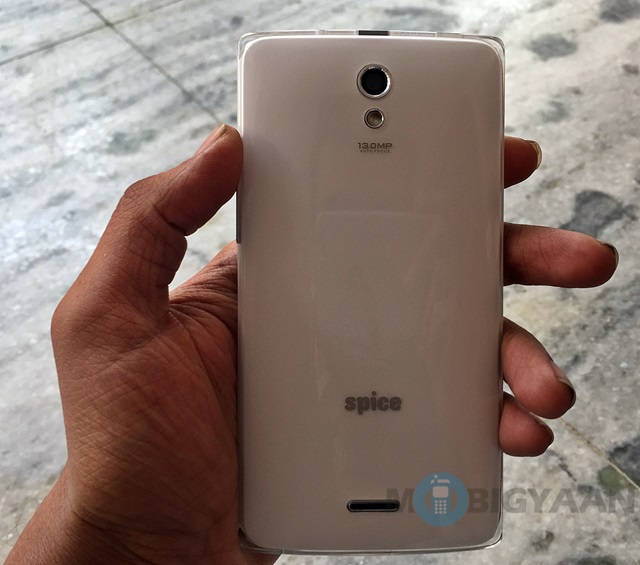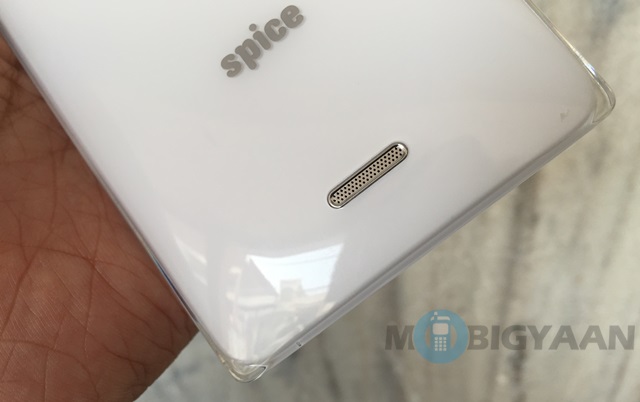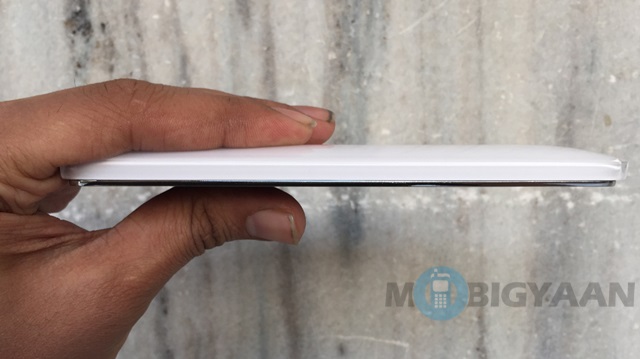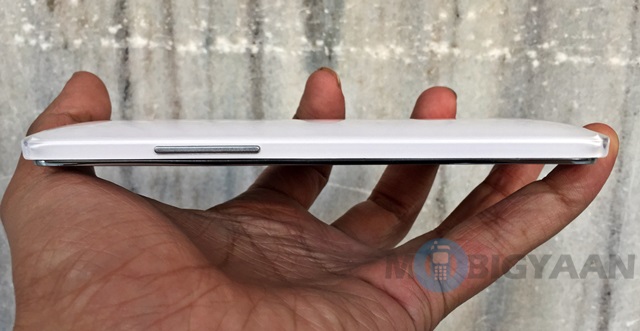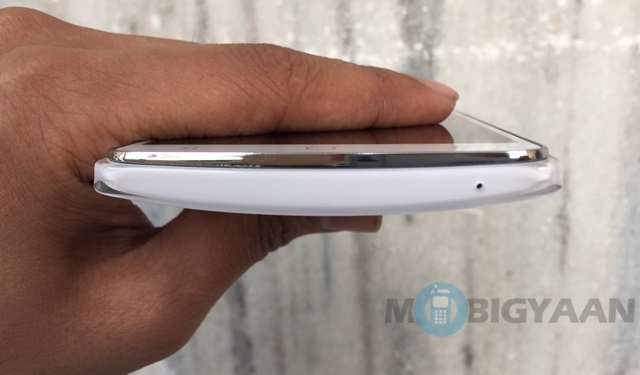 But then, there are two kinds of people – ones whose phones go through a lot of wear and tear throughout the day and others who keep their phones close to their heart. Spice has tried address both kinds of audiences with this phone. If you are the first kind of audience and don't mind the bulk, or just want to hand over the phone to your kid for his school trip, you should go with the crustal casing. If you are the second kind, the flip cover will be a welcome respite for you. Whatever be your type, you do have a choice with the Stellar 524.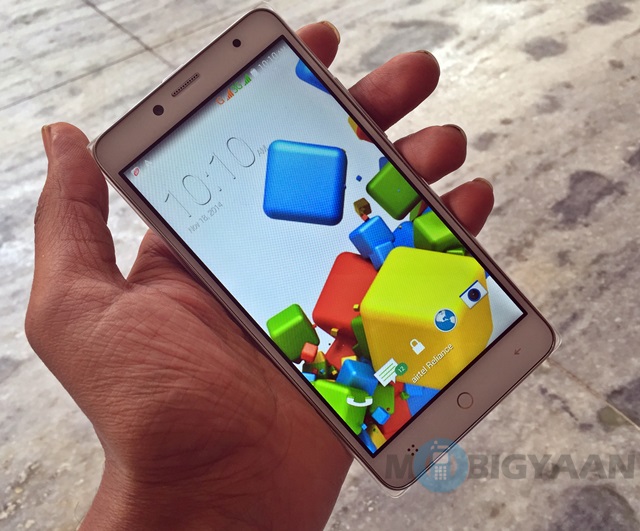 But that is not all that this phone offers. As far as mid-range displays go, I would rate the Spice Stellar 524's display as a decent one. It lights up well and most importantly and the touch response is pretty smooth.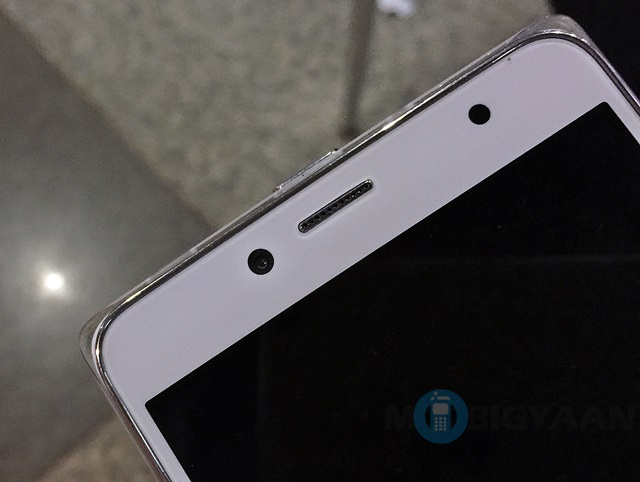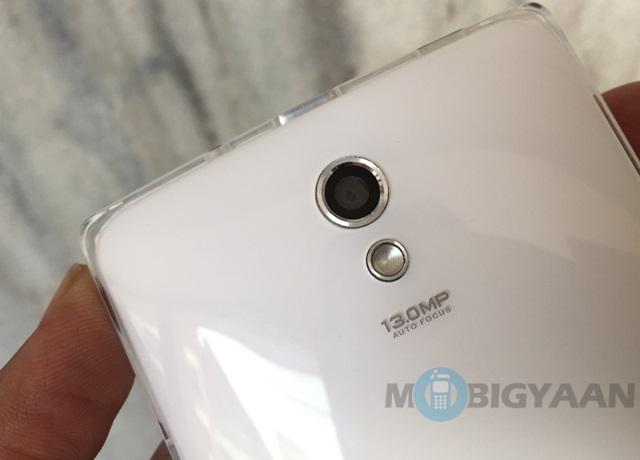 The other aspects of the hardware are also good. There are speakers on the front and back, which look pretty good. The front touch keys look different, although they feel the same as other phones. The 13-megapixel rear cam and the 3.2-megapixel front cam look good.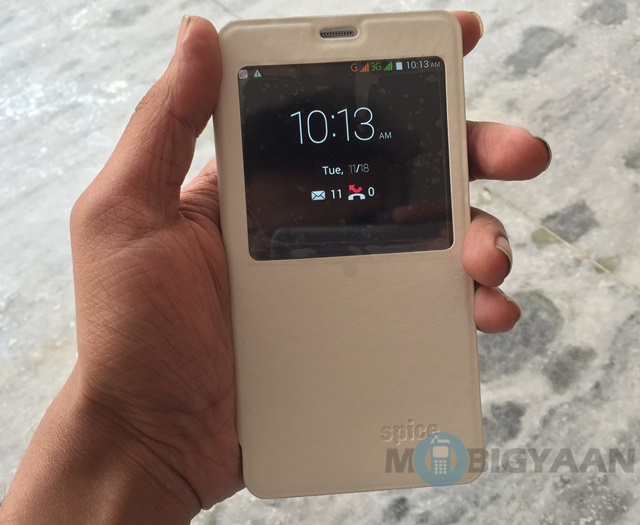 The form factor is cool and the fact that it can be changed from rectangular pointed edge one to a curved soapbox one, just by changing covers is great. The phone has smooth lines with two sides remaining completely clean and the right side having just the volume rocker. It is top that is more populated.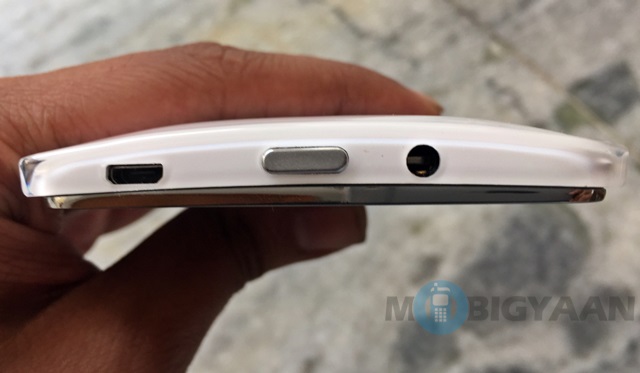 The power button on the top is something that I used to prefer in Apple till they changed that and the fact that the Spice Stellar 524 has it is pretty cool. The MicroUSB slot and 3.5mm jack too are located at the top, which one wouldn't mind so much.
Overall, the hardware is composed of smooth, clean lines and the chrome lining do make the Spice Stellar 524 look pretty cool.
Display

The Spice Stellar 524 comes with a 5-inch 720 x 1280p display. It lights up well and has good viewing angles. The color temperature is preset to warm, so the reds come out better than whites and blues. The viewing angles are good. The display lights up well and is not too jarring to your eyes. It will get smudgy over time, but doesn't attract too many smudges normally.
It is actually a well performing HD display, which is a pleasant surprise. It was a sharp display, more vibrant than I expected. The sunlight visibility and smudge resistance could have been a tad better though.
If you are using this phone indoors, you will be more than comfortable with it.
Software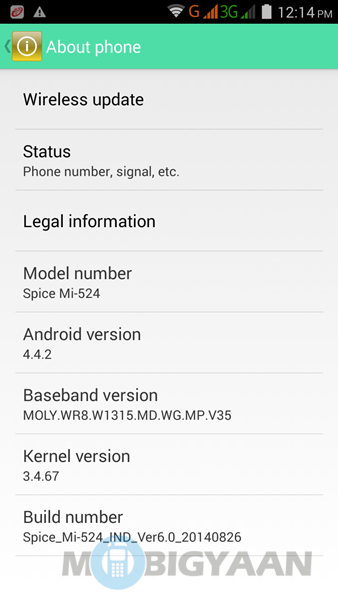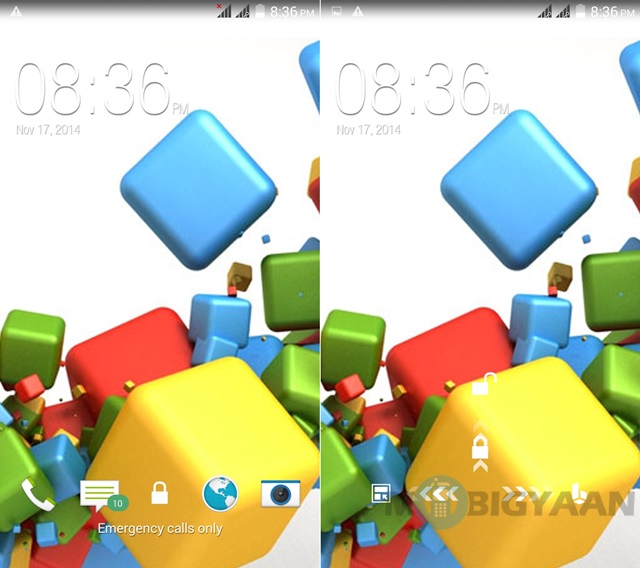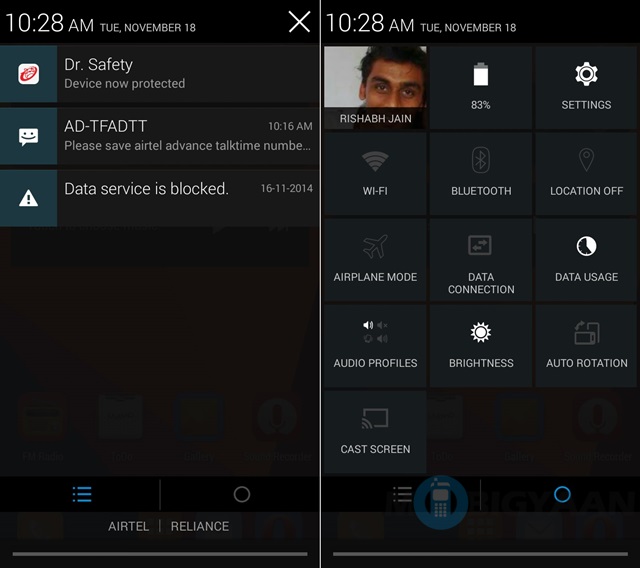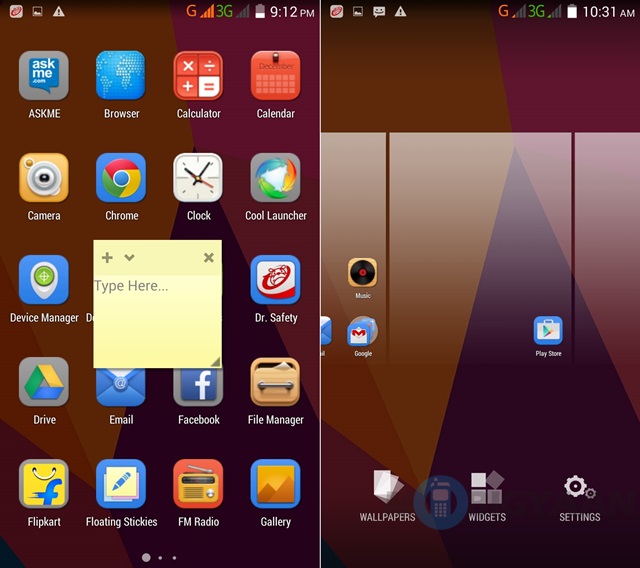 The Spice Stellar 524 comes with Android 4.4.2 on board and generally does well for itself. Spice has kind of done better than before on the software front. The only difference between the Spice Stellar 526 and Spice Stellar 524 in terms of software is that the Stellar 524 just seems a wee bit more optimized and responds faster.
Other things are mostly the same as Spice Stellar 526, with spread out icons and easy to use, responsive UI. The homescreen and lockscreen are easily usable, and it's rare that the phone gets stuck – the way to sort that out is give it a call, since you can't remove and re-insert the battery.
Unlike the Spice Stellar 526, this phone comes with just one camera app, which is the one I prefer. The Spice camera app is simple and easy to use.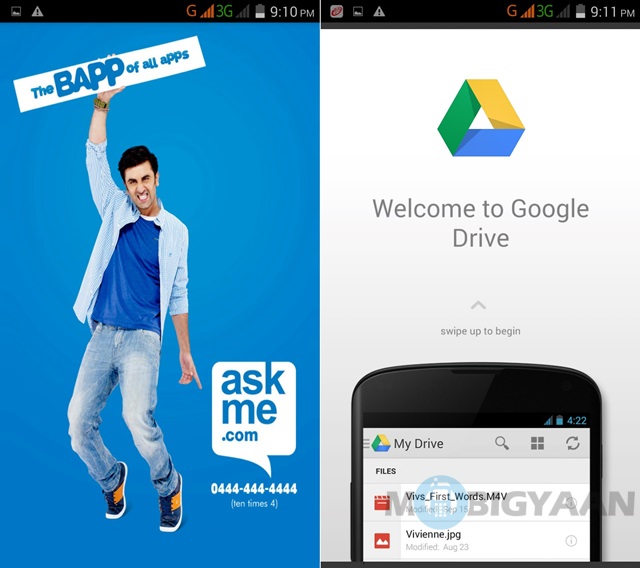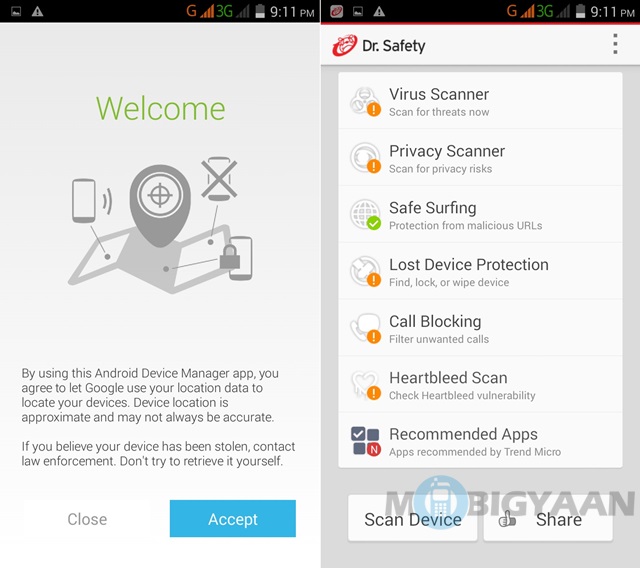 There are a lot of third-party apps on-board such as Times of India, AskMe, Cool Launcher, Dr. Safety, SwiftKey, Hungama and WeChat.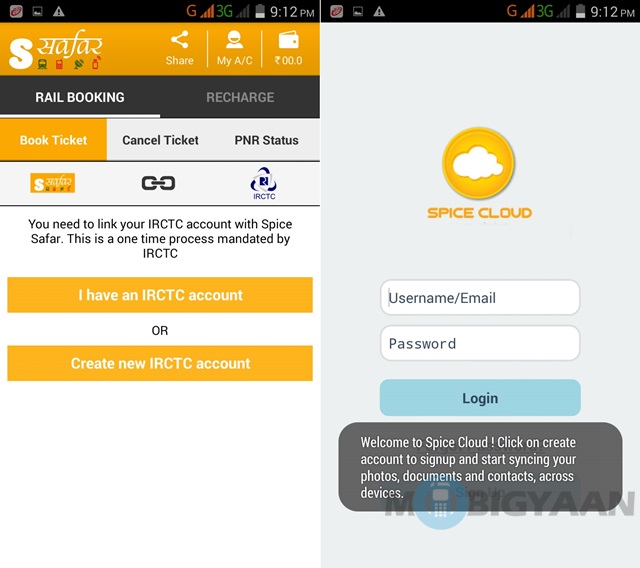 Apart from these, there are Spice apps on-board such as Spice Game Planet, Spice Cloud, Spice Safar and Spice Gang.  The regular Google ones too, make the cut.
In totality, you might want to get rid of some of the apps, but otherwise the software functions well.
Camera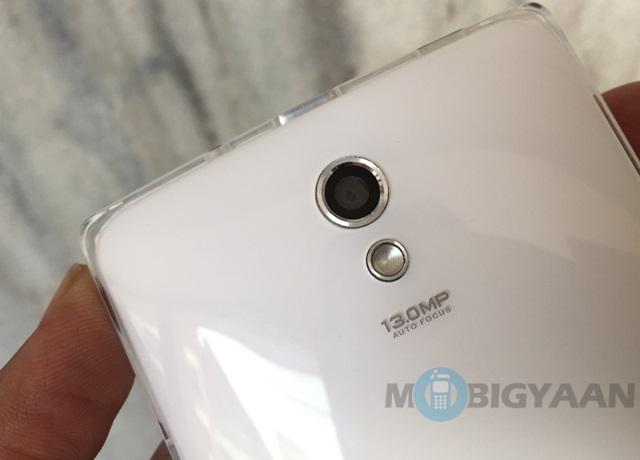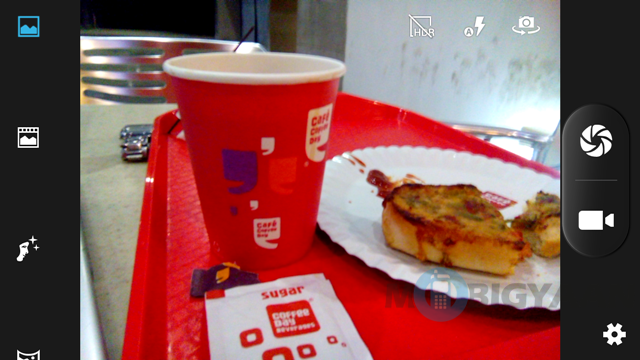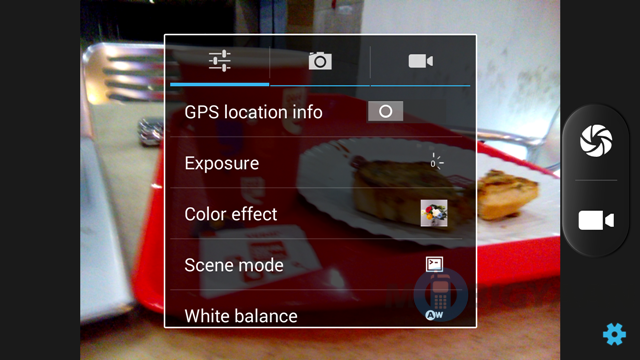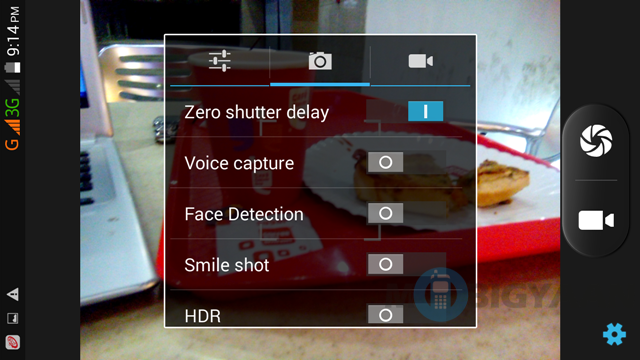 The Spice Stellar 524 comes with a 13-megapixel rear cam. The camera performance is generally pretty good. The camera excellently captures colors, although I liked clicking without the HDR mode on. Better light capture is something that Spice needs to work on, although shake sensitivity is good on this phone.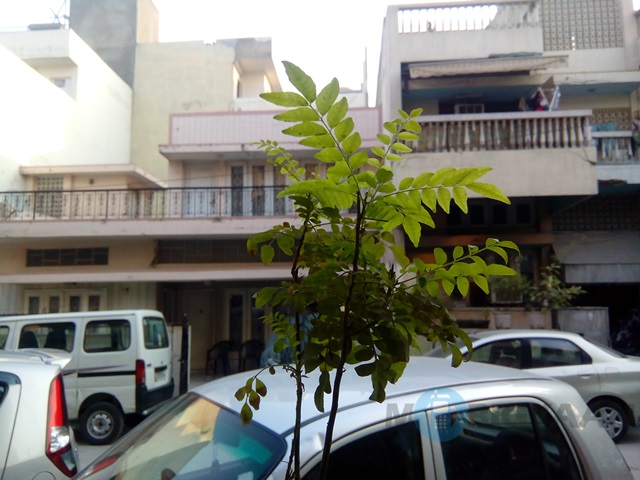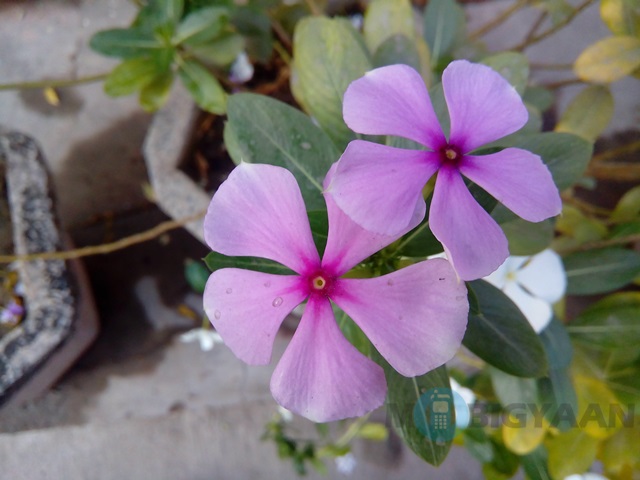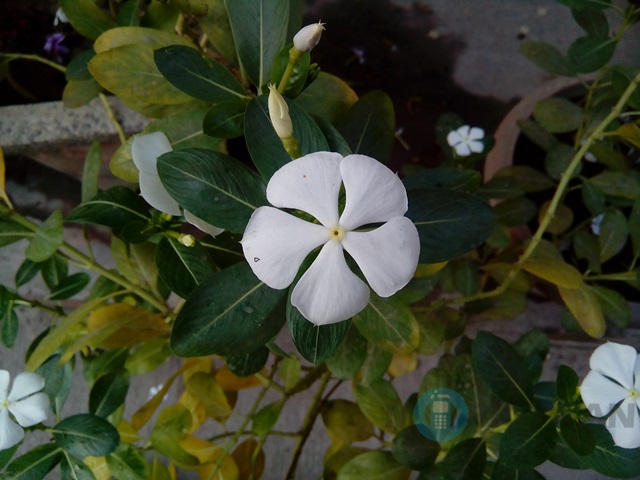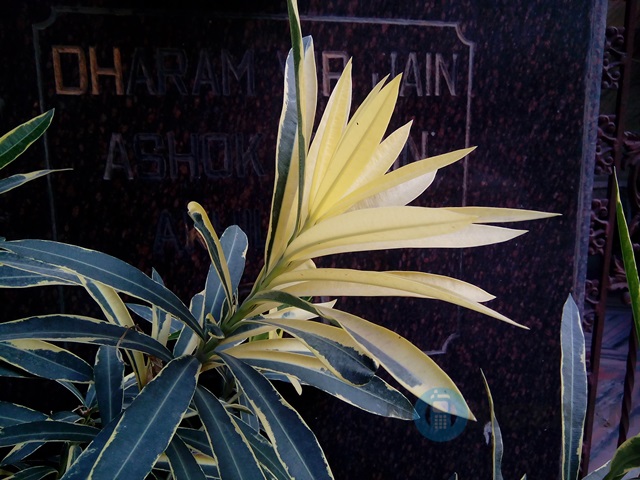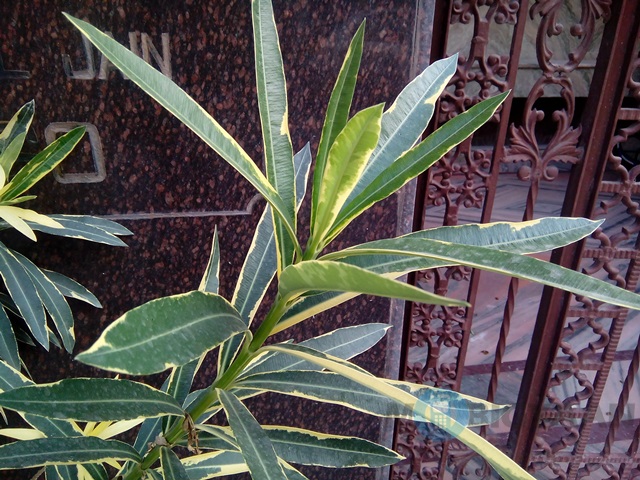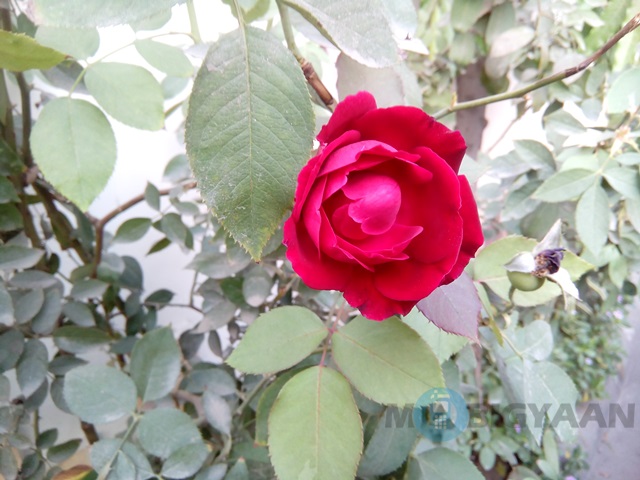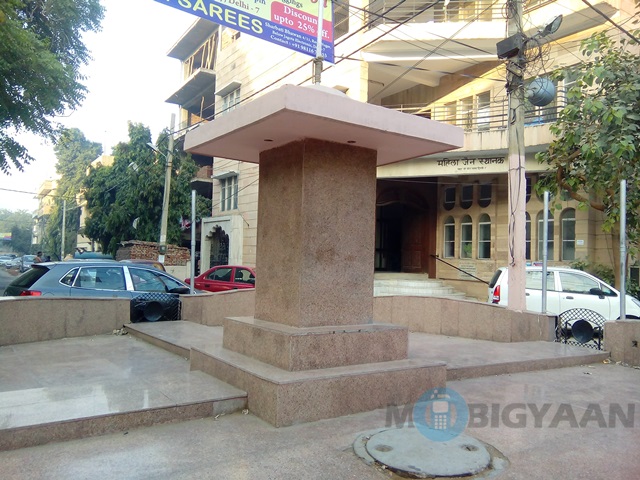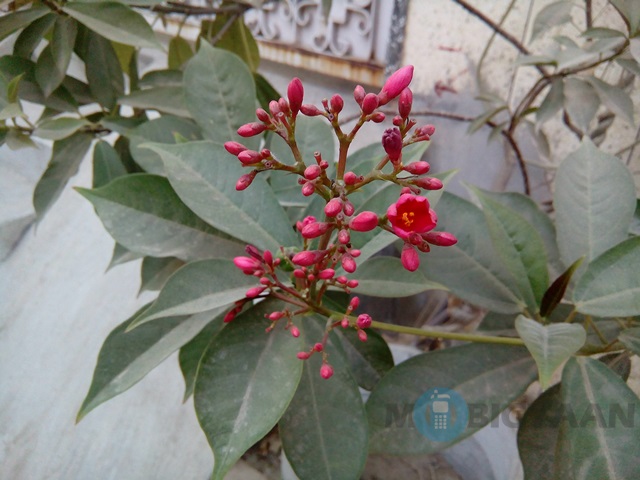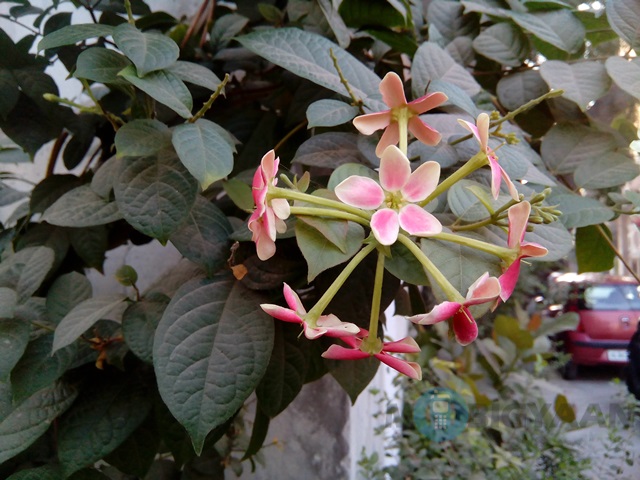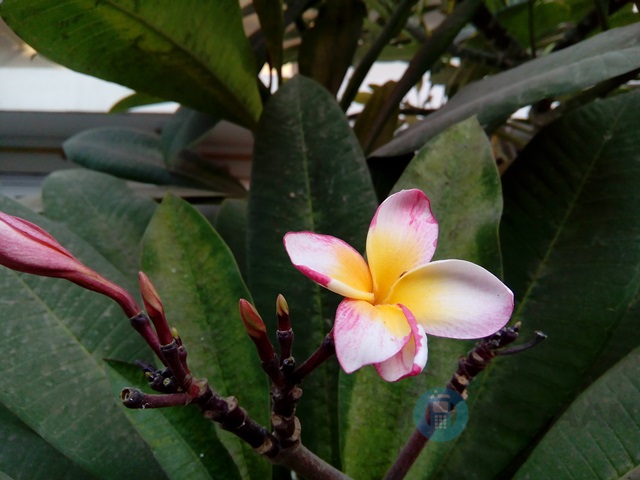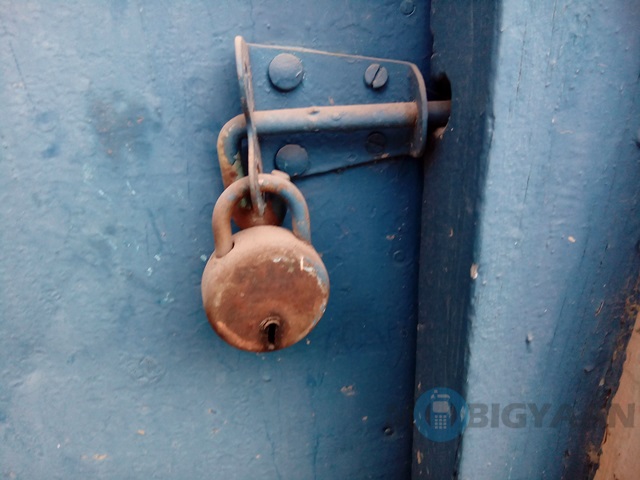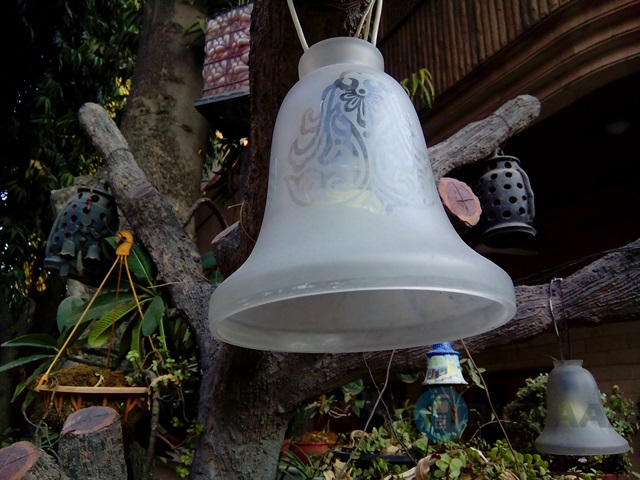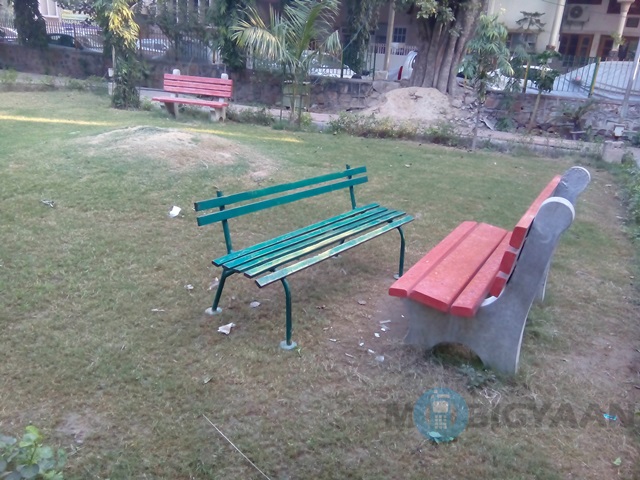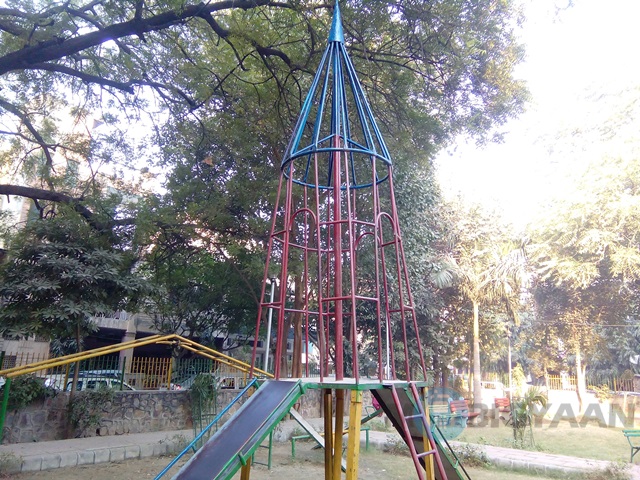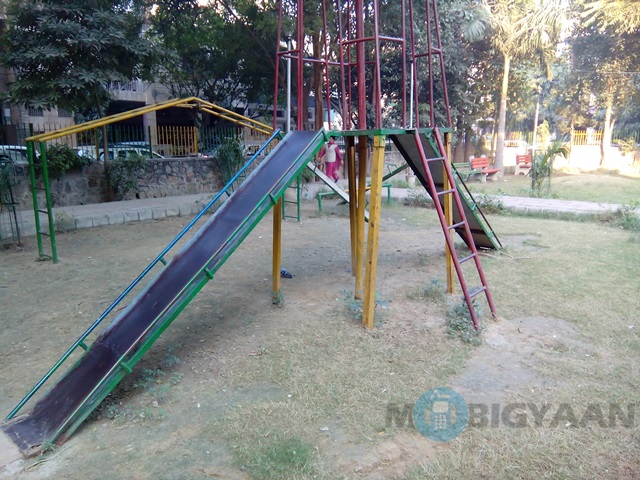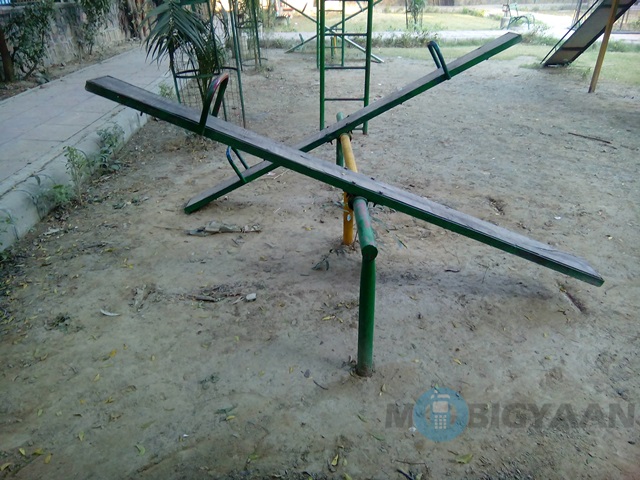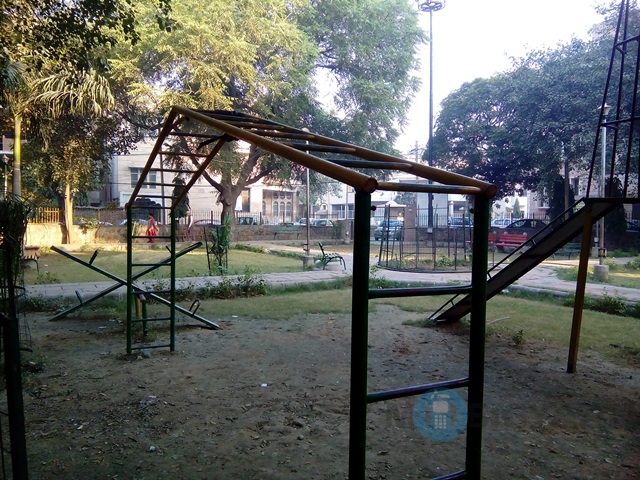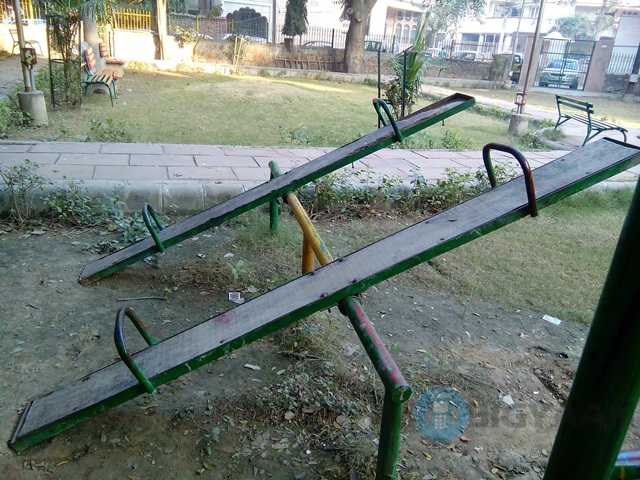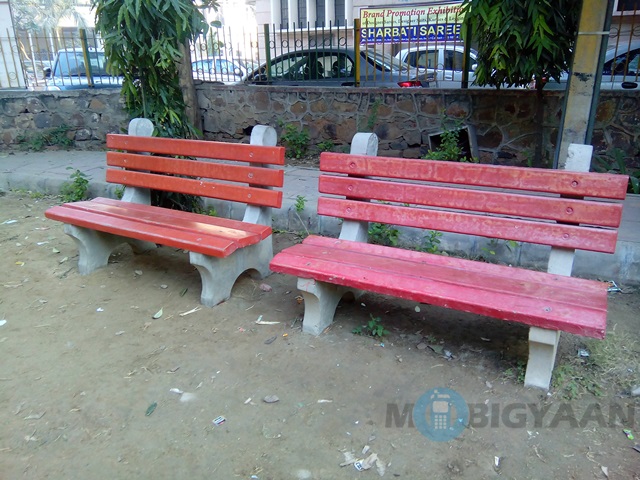 You will mostly be happy with what the camera offers.
Performance and Battery Life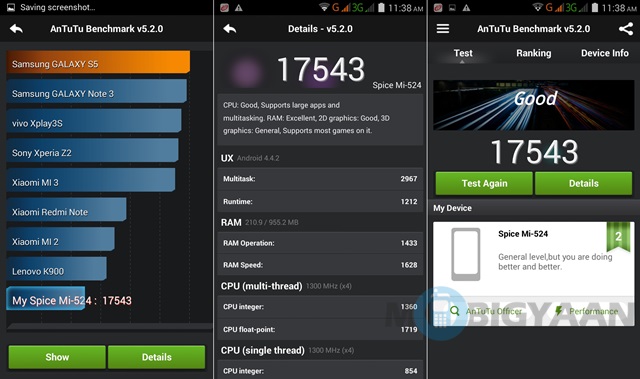 As far as the performance of the Spice stellar 524 goes, it is generally good, thanks to its Quad-core processor and 1 GB RAM. The general performance was better than my previous experiences of Spice smartphones. Spice has kind of optimized the software  even better than before, it seems, which I find pretty cool.
The battery life too is pretty good for a regular consumer.
Verdict
If you are a mid-range consumer bogged with similar looking phones, you can give the Spice Stellar 524 a try. The hardware is the selling point of this phone and it doesn't disappoint. There is a certain charm that the Spice Stellar 524 possesses and it can actually please you with its looks and functionality.
The display is good, the software functions well and the hardware too, feels good.
The performance of this phone is good, considering its Rs. 10,799 MRP (retailing around Rs. 8,800).
This phone is worth considering if you are in the market for a mid-range rugged phone.