Sunny Leone was the most searched Bollywood celebrity in 2013 on Google. Considering the growing fan-following of the actress, Zenga has launched a mobile app to engage users.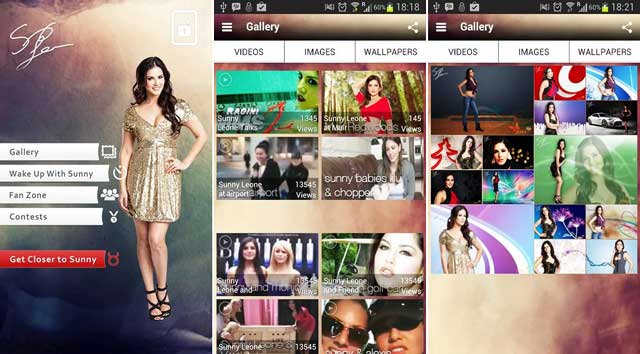 Zenga Media Pvt. Ltd, which is also the exclusive rights holder of Sunny Leone in India, has announced the launch of the Sunny Leone Mobile app. The app, which is available on the Android, iOS and Windows Phone platform, would connect the fans with direct interaction besides new video, images and wallpaper updates. The app can also be used to connect with Sunny Leone on Facebook, Twitter and Fun2Shoot.
The Sunny Leone Mobile app offers access to photos, video and wallpaper of the actress. Users would also get a choice of videos that can be set as "wake up alarms" or "reminder" videos using the app. There is also a contest section, winners of which would get invites to premium events. The app can be downloaded from the Google Play store, the Apple App Store and the Windows Phone Store.
Speaking about the official Sunny Leone mobile apps, Abhishek Joshi, CEO, ZengaTV, said, "It is based on the fact that people are increasingly spending time away from their desktop devices and getting more engaged with handheld devices like smart phones and tablets that Zenga Media decided to look closely at helping celebrities reach out to their fan base via mobile apps. We are very pleased and proud to be working with a talented celebrity like Sunny Leone to mark the start of this mission! Zenga's comprehensive mobile marketing platform and unique app development solutions, provides a new channel for Sunny Leone to directly engage with fans, while building brand loyalty and increasing her digital audience."