We keep coming across new and revised tariff plans from telecom operators like Airtel, Vodafone, Jio and Idea at regular interval. It's a result of the rat race that's been ongoing since more than a year with Jio's entry in the telecom sector. Apparently, everyone's busy one-upping each other to win this race that doesn't seem to come to an end any soon. Well, it looks like telecom operator Tata DoCoMo also doesn't want to fall behind, and hence, to retain its customers, the telco has launched a new tariff plan that's priced at ₹82.
This new tariff plan priced at ₹82 has been launched by Tata DoCoMo for its prepaid customers. For ₹82, Tata DoCoMo prepaid customers are offered unlimited voice calls, free outgoing on roaming, 100 free SMS per day, and, 2 GB of 3G data for 28 days.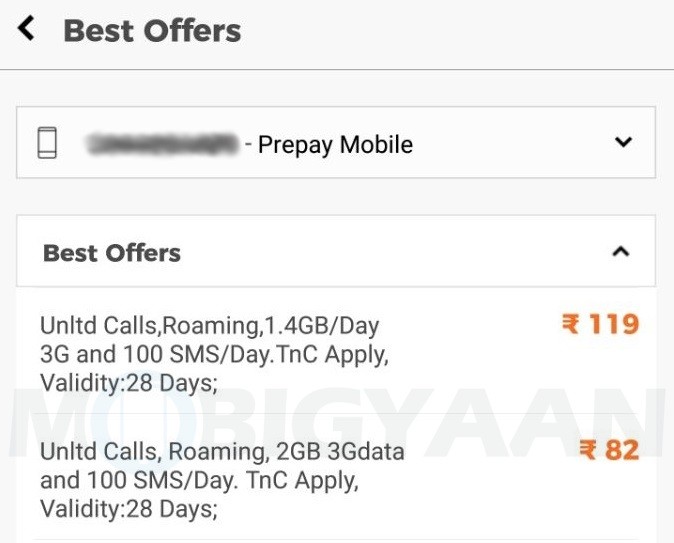 However, it's worth noting that voice calls aren't truly unlimited, and, they come with a limit of 250 minutes per day, which means if you have already talked for 250 minutes in a day, you will be charged for subsequent calls for the rest of the day.
Moreover, this plan also seems to be available for select users only, but, we can confirm that it's available for Tata DoCoMo prepaid customers in Gujarat circle.
Well, this ₹82 prepaid plan from Tata DoCoMo competes with Jio's ₹98 prepaid plan that offers 2 GB of 4G data, unlimited voice calls, 300 free SMS, and, complimentary access to Jio apps for 28 days.
That said, Tata DoCoMo is also offering its ₹179 prepaid plan at a special price of ₹119. For ₹119, customers are offered unlimited local and STD voice calls, free outgoing on roaming, 100 free SMS per day, and, 1.4 GB of 3G data per day for 28 days which translates to a total of 39.2 GB of data. However, it's worth noting that the ₹119 plan is available for select users only.
If you are a Tata DoCoMo prepaid customer, you can check the availability of both the aforementioned plans on your number by heading over to Tata DoCoMo's website.