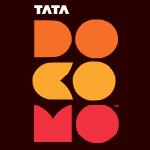 TATA DOCOMO has announced Durga Pujo Offers for its customers in Kolkata and the Rest of West Bengal. The TATA DOCOMO Durga Pujo Free Talk-time Offer offers all prepaid customers free talk-time during Durga Pujo days. For every Rupee used, a customer will get one minute of free talk-time. For example, a customer who uses Rs.100 between 1st and 10th October will get 100 minutes of free talk-time during Pujo. This free talk-time can be used to make local as well as STD calls! This offer is applicable for both existing as well as new Pre-paid TATA DOCOMO customers.
The customer will be eligible for the free minutes provided he uses a minimum amount of paid talk-time between 1st and 10th October. The free talk-time will be automatically credited to the customer's account at 12:00AM, 14th October 2010 and will be valid till midnight, 17th October, 2010.
The TATA DOCOMO SMS Pujo Pack has also been launched and is priced at Rs.12. With this pack customers will be able to send local and National SMSes at 1paisa in-between 11 PM – 7 AM and at 2paisa between 7 Am – 11 PM. TATA DOCOMO also launched Pujo Ringtone and Pujo Call Me Tune.
Besides launching the free talk-time Offer, TATA DOCOMO has also re-launched the TATA DOCOMO Night Pack in two different denominations with different validity periods. The 7 day validity pack is priced at Rs.7 and the 30 day validity pack is priced at Rs.25. The night pack will allow customers to make Tata to Tata local calls at 1paisa/60 sec from 11 PM to 7 AM. The tariff from 7 AM to 11 PM will remain 1 paisa/second for the first 45 seconds, and then 15 seconds of free talk-time for every minute will be provided. The tariff for all other calls made throughout the day & night remains 1paisa/second for first 45 seconds then 15 seconds free after every 45 seconds.